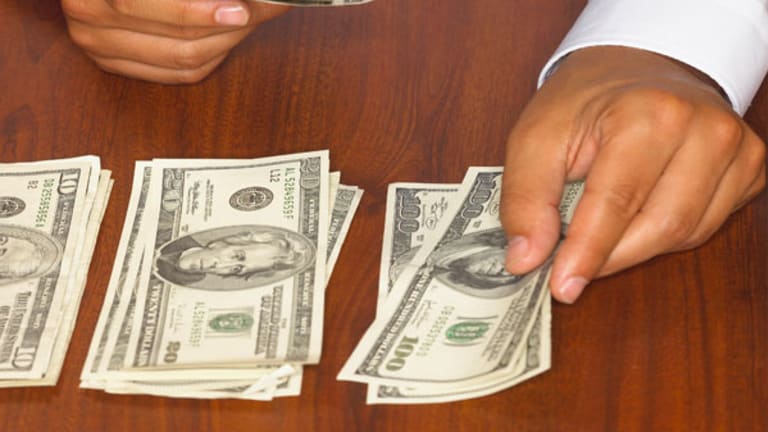 Money Manager Survey: Where the Pros are Investing Right Now
Institutional investors overweight overseas holdings and speak kindly of cash.
By Hal M. Bundrick
NEW YORK (
)--The money pros are going overweight overseas with high holdings of European equities. A record 12% of institutional money managers have above-normal allocations to U.K. equities, and 36% are placing firm bets on eurozone equities, the highest level since May 2007, according to the BofA Merrill Lynch Fund Manager Survey for September.
For the global money managers surveyed, Europe will remain a priority allocation for the coming year as 27% expect to remain overweighted to the region. This represents a rapid reversal from just two months ago, when only 2% expressed a desire to overweight investment allocations to the eurozone.
"Belief in Europe's economy is robust and though eurozone equities have come back strongly, value remains the best on offer in developed world markets," says John Bilton, BofA Merrill Lynch European investment strategist.
Investors are still shying away from emerging market equities with 18% of survey respondents remaining underweight in the sector.
Some caution remains, as global money runners continue to stash cash. Liquidity has risen to an average of 4.6% of portfolio holdings. Eight out of 10 money managers believe the global economy will experience sub-par growth in the coming 12 months.
"Investor cash levels remain high because the fear of bond markets is greater than the appetite in equity markets," says Michael Hartnett, chief investment strategist at BofA Merrill Lynch Global Research.
Sentiment regarding China's economy has turned on a one jiao (dime) as 28% of respondents from Japan, Asia Pacific Rim and global emerging markets now believe China's economy will strengthen in the year ahead. That's in sharp contrast with the 32% forecasting a weakening economy just one month ago - a monthly swing of 60 percentage points.
Emerging markets have been hammered recently, to a point where 36% of the panel now says global emerging market equities are the most undervalued - cheapest - of all the regions. This is the strongest undervalued reading since January 2004. The number of investors saying that emerging markets is the region they most want to underweight has fallen to 21% in September from 29% a month ago.
Commodities are slowly dripping back into portfolios as only 16% of the panel is underweight the sector this month, a 10% drop from July. Meanwhile, institutional money managers are still bothered by bonds. The allocation gap between equities and bonds is at its widest since February 2011, and the second-widest in the history of the survey. Fully 68% of investors are underweight bonds, the greatest underweight position recorded since April 2006.
A total of 236 panelists with $689 billion of assets under management participated in the survey.
--Written by Hal M. Bundrick for MainStreet