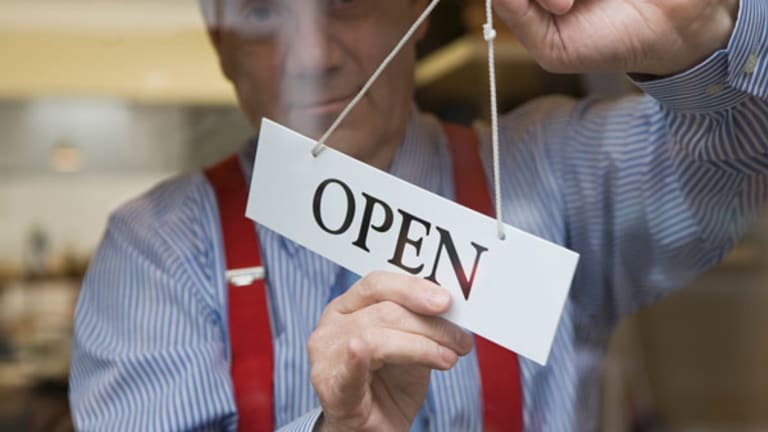 Mixed Martial Arts Has a Lot of Fight
The No Limits gym catches the wave of ultimate fighting, proving to be recession-resistant.
The economy may be falling faster than mixed martial arts fighter Kimbo Slice after a right-hand jab by Seth Petruzelli, but the stock of the sport continues to grow and appeal to an ever-expanding mainstream audience.
A new list by BusinessWeek ranks Ultimate Fighting Championship President Dana White, who's only 39, as the 61st most-influential person in all of sports, above hockey great Wayne Gretzky and Under Armour founder Kevin Plank.
Like savvy investors recognizing a booming opportunity, Karen Santaniello, 58, and husband James, 61, partnered with Brazilian jiu jitsu instructor Juliano Prado and MMA instructor Colin Oyama, both 35, to open
No Limits
, a 15,000-square-foot mixed martial arts gym and workout facility in 2004. By 2006, No Limits was busting at the seams and moved to a 26,000-square-foot building in Irvine, Calif., becoming the largest MMA facility in North America.
But that was when the economy was good. Now, with the country in a financial crisis, a gym membership offering Muay Thai classes and jiu jitsu instruction is probably a luxury most can't afford, right? Wrong. No Limits has had membership growth of about 3% each month this year and currently counts over 1,500 members.
"The reason why most people don't consider this a luxury is that it's almost a necessity," says James. "They need some place to clear their minds and this will help you in so many ways."
"If you take a cross section of our gym, we have professional fighters, we have average everyday working-class people, we have professional people, but all of them have been touched in their life by the economics of our times," says Karen. "They come here and they get that release of tension or built up stress that they have."
Some may be surprised to learn that their biggest growth in clientele has been kids starting as young as age 5 and women between the ages of 18 and 35. But it hasn't always been easy. How do you market an MMA gym that might conjure thoughts of a dingy, blood-stained training ground for fighters, instead of a family friendly state-of-the-art workout facility. The Santaniellos say word of mouth has been their greatest ally.
"The workout is hard to just give it a name and relate to," says James. "You can say 24 Hour Fitness and your mind has a picture of what it's all about, but your mind doesn't yet have a picture of what a No Limits workout is."
At No Limits, members might find themselves in a ring, a cage, on a mat or in front of a punching bag. Members can take classes in boxing, wrestling, Brazilian jiu jitsu, sambo and other disciplines. In addition, No Limits has standard weight machines, free weights, cardio equipment and fight-specific training gear.
The growth in the number of kids attending No Limits has prompted the creation of a No Limits wrestling club. No Limits is also going to begin hosting live MMA events and has recently started casting and shooting for their own reality TV show, which is scheduled to air in summer 2009.
The show will focus on the day-to-day reality of running No Limits and highlight various people inside the walls of the gym from the owners and instructors to fighters wanting to be the next MMA star and gym members. The show, tentatively titled
Life With No Limits,
will air on the non-affiliated Southern California television channel KDOC.
Steve Cooper spent over six years at Entrepreneur magazine and Entrepreneur.com. He was most recently the managing editor of Entrepreneur.com and was previously the research editor for Entrepreneur magazine. He has a degree in journalism from San Francisco State University and runs his own business, Hitched Media, Inc.