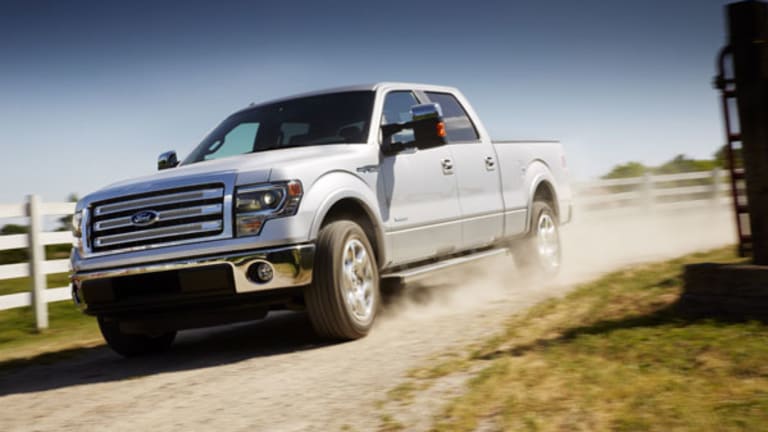 Minority Car Buyers Pay Higher Interest Rates on Loans
$80 million to be returned to consumers who paid excessive auto loan rates.
By Hal M. Bundrick
NEW YORK (MainStreet) Minority car buyers have been getting ripped off. Ally Financial and Ally Bank have been ordered to pay $80 million in damages and $18 million in penalties because of discriminatory loan pricing. The Consumer Financial Protection Bureau (CFPB) and the Department of Justice (DOJ) say that 235,000 African-American, Hispanic and Asian and Pacific Islander borrowers paid excessive interest rates on auto loans between April 2011 and December 2013.
It is the largest auto loan discrimination settlement in history.
"Discrimination is a serious issue across every consumer credit market," said CFPB director Richard Cordray. "We are returning $80 million to hard-working consumers who paid more for their cars or trucks based on their race or national origin. We look forward to working closely with the Justice Department and Ally to make sure this serious issue will be addressed appropriately in the years ahead as well."
When consumers buy cars through dealerships, financing is often arranged through third-party lenders. These lenders bid for a loan, offering a "buy rate" -- and then allow the dealer to charge an even higher rate. This "dealer markup" provides additional revenue for the auto dealer and increases the consumer's interest rate, regardless of their creditworthiness. The investigation concluded that Ally charged minority borrowers higher dealer markups for their auto loans than non-Hispanic white borrowers with similar credit backgrounds.
Ally is one of the largest indirect auto lenders in the United States.
"With this largest-ever settlement in an auto loan discrimination case, we are taking a firm stand against discrimination in a critical lending market," said Attorney General Eric Holder. "By requiring Ally to provide refunds to those who are overcharged because of their race or national origin, this agreement will ensure relief for Americans who are victimized. It will enable the Justice Department and the CFPB to work closely with Ally and others to prevent discriminatory practices in the future. And it will reinforce our determination to respond aggressively to discrimination in America's lending markets wherever it is found."
Auto loans are the third-largest source of household debt in the U.S, after mortgages and student loans.
Under the order, Ally will pay $80 million to a settlement fund that will go to harmed African-American, Hispanic and Asian and Pacific Islander borrowers whose auto loans were purchased by Ally between April 2011 and December 2013.
A settlement administrator will contact consumers if necessary, distribute the funds, and ensure that borrowers who were affected receive compensation.
Ally will also pay an $18 million penalty to the CFPB's Civil Penalty Fund.
--Written by Hal M. Bundrick for MainStreet