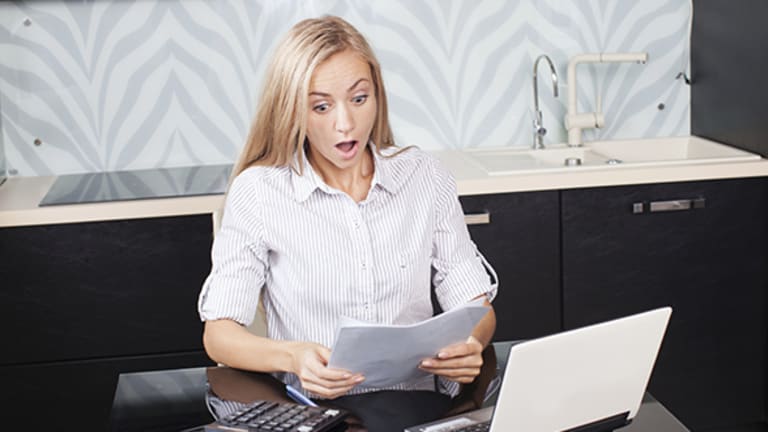 Millennials Who May Need Life Insurance Often Don't Buy It: Here's Why
Consumers misjudge the price of life insurance, overestimating the cost by 213%.
NEW YORK (MainStreet) — Former model turned filmmaker Katie Cleary is gearing up to produce a documentary called Something That Matters that requires travel in Africa to report about rhino poaching.
"I will definitely get life insurance before I go," said the 33-year-old, who got her first break in the entertainment industry on 'America's Next Top Model.' "We have to work fast to save these amazing animals before they go extinct."
Like Cleary, 30% of consumers acknowledge their need for some or more protection, but more than half are unlikely to purchase any in the next year, according to the 2015 Insurance Barometer Study released by LIMRA and the nonprofit Life Happens, which tracks the perceptions, attitudes and behaviors of consumers in the United States regarding life insurance.
"If someone doesn't have any life insurance, they should definitely take out a policy at least while they travel," said Hagen Pruemm, president of Senior Insurance Solutions in West Dundee, Ind. "Life insurance is an important tool to protect one's family or estate at all times, but with travel comes additional risk so it can make sense to pay the relatively low and temporary premium to protect your family in case of an unexpected premature death."
Key findings of the study are that 80% of consumers misjudge the price for term life insurance with Millennials overestimating the cost by 213%.
"People think life insurance is two or three times more expensive than it actually is," said Jeremy Hallett, CEO of Quotacy in Minneapolis. "This may be because there can be large price discrepancies between term and whole life insurance or perhaps it is because their view of life insurance is tainted by other insurance types like health and car insurance, which is expensive."
Another trend is purchasing juvenile life insurance to help children or grandchildren financially.
"If structured correctly, juvenile insurance can provide an income stream at some point later down the road," said Kyle Winkfield, president of the Winkfield Group in Rockville, Md. "Permanent life insurance is probably one of the most versatile financial products that is out there that you can create an income stream at a later date through loans and withdrawals. It creates an asset for the child."
Of those who do purchase life insurance, 22% prefer to buy life insurance online, and nearly one in four completed and submitted their application online.
"With most insurances that consumers maintain, when asked how much they would own they'd say as much as they could get if they didn't have to pay the premium," Winkfield told MainStreet. "It's the cost that seemingly prevents the consumers from purchasing the correct amount of life insurance."
Actually buying life insurance can be uncomfortable for consumers: the thought of life insurance brings with it the fact that death is certain.
"Alongside making a will and other end-of-life arrangements, this realization can spur uncomfortable conversations but however uncomfortable, these are necessary conversations," Hallett told MainStreet.
But reframed, life insurance is purchased out of love and insuring the financial security of the living. 
"Making sure that your family is financially secure in the event of a tragedy is simply the responsible thing to do," Hallet said.
—Written by Juliette Fairley for MainStreet