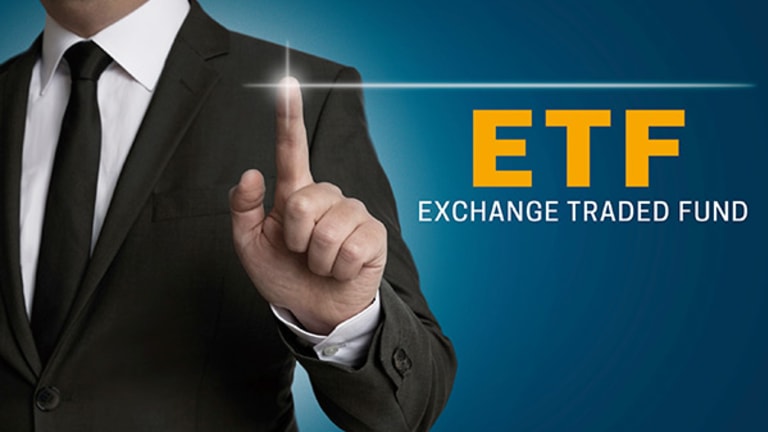 Millennials Remain Avid Fans of ETFs
Millennials remain avid enthusiasts of purchasing ETFs, comprising as much as 41% of their portfolios while their counterparts are lagging behind and sticking to more traditional investments.
Millennials remain avid enthusiasts of purchasing ETFs, comprising as much as 41% of their portfolios while their counterparts are lagging behind and sticking to more traditional investments.
A survey conducted by Charles Schwab, a San Francisco-based financial services company, found that ETFs consist of 41% of the portfolios of Gen Y-ers on average, compared to 25% of Gen X portfolios and only 17% of Baby Boomers, said Alison Wertheim, a spokesperson.
A large majority of Millennials plan to increase the allocation of ETFs during the next five years with 61% who agreed, and only 33% of Gen X-ers and 25% of Boomers, Schwab said. Millennials view ETFs as their core investment choice in the future with 70% who agreed to this sentiment and merely 46% of Gen X-ers and 24% of Baby Boomers.
One draw to ETFs is the ability to access market segments or strategies reserved for high net worth individuals and being able to trade them without paying a commission, she said.
"Investors like that ETFs allow them to broaden their investment horizons efficiently and value ETFs' straightforward pricing without hidden fees," Wertheim said.
The price of owning ETFs is a "fraction of the cost compared to legacy mutual funds," which makes it attractive for investors comparing costs of investments, said Dave Gedeon, head of research and development of global indexes for Nasdaq.
"ETFs are not your father's investment vehicle," he said. "Whether its high tech companies or companies that are focused on diversification, the ETF is able to track indexes that bring compelling stories coupled with strong investment merit to the table."
Why Millennials Are Adding More ETFs
The demand for ETFs keeps rising, because these securities are transparent, can be traded throughout the day and increase diversification easily within portfolios.
Millennials are adding more ETFs to their accounts and have 16% of their investments in them in 2016, according to TD Ameritrade. In 2013, Millennials allocated 10% of their assets in ETFs, which rose to 12% in 2014 and 14% in 2015. Gen X-ers followed closely behind and currently have 15% of their assets in them. In 2013, Gen X-ers only allocated 10%, which rose to 11% in 2014 and 13% in 2015.
Baby Boomers have been the most reluctant generation to change their holdings with only 10% of their assets in ETFs in 2016. Back in 2013, they only had 7% of their assets in ETFs. In 2014, that amount rose to 8% and last year it increased to 9%.
ETFs have encouraged more Millennials to become more involved in the market, said Keith Denerstein, director of retirement products at TD Ameritrade.
"For younger investors, ETFs are an easy way to dip your toe in the market," he said.
Since 2013, the number of investors across all three age groups who purchased ETFs remained similar with 10% for both Gen Y and X and 11% for Boomers. During the past three years, Millennials have continued to move toward choosing ETFs with 14% of them who own ETFs and 13% for the other two generations.
The new additional layers of security for investment apps have contributed to the growth and popularity of ETFs among Gen Y-ers, said Rowland Wilhem, a director at Reaves Asset Management, a Jersey City, N.J.-based investment management firm with $2.9 billion under management which invest in the utilities, telecom and energy infrastructure sectors.
"Security in apps from banks or brokerages which allow you to purchase ETFs has steadily increased," he said. "Automatically generating password apps, two stage authentications and fingerprint IDs have made the phone part of the purchasing process, ensuring quick, easy and secure transactions."
Thematic-based ETFs Are Becoming More Popular
Thematic ETFs which focus on a particular sector or industry provides an opportunity for Millennials to invest in the biggest companies, said Gedeon.
"They are becoming increasingly popular among Millennials and the broader investment community because they provide immediate access to a basket of securities tracking a current trend," he said. "You get all the benefits of an ETF without having to do all the research. The thematic story is a powerful one because it allows immediate action into investment belief."
Millennials are fans of index-based ETFs with a broad exposure, REITs to obtain a higher yield and international equities, said Denerstein. The top ETF purchased is Vanguard Total Stock Market ETF (VTI) - Get Vanguard Total Stock Market ETF Report , followed by SPDR S&P 500 ETF (SPY) - Get SPDR S&P 500 ETF Trust Report and Powershares QQQ ETF (QQQ) - Get Invesco QQQ Trust Report .
As the ETF industry gains traction, it has transformed investors into becoming asset allocators, said Dave Mazza, managing director and head of ETF and mutual fund research of Boston-based State Street Global Advisors.
"Prior generations never had the ability to construct portfolios to meet their long-term objectives so effectively," he said. "ETFs offer investors a low cost, tax efficient means to build portfolios for the long-term and still have the ability to be nimble should they choose."
The appetite for ETFs is not only drive by their performance, but also their low expenses, which has been a focus for many investors especially in a market environment where the returns are low, said Tim Clift, chief investment strategist with Envestnet | PMC (ENV) - Get Envestnet, Inc. Report , a Chicago-based financial technology company.
"Many Millennials are do-it-yourselfers and attracted to passive investments," he said. "They like the fact that you can buy or sell ETFs more easily."
The fees for ETFs are also more enticing, since the fees for a traditional ETF are 0.25% or less while smart beta ETFs are 0.50% or less compared to mutual funds which charge fees of 0.50% to 1.00%.