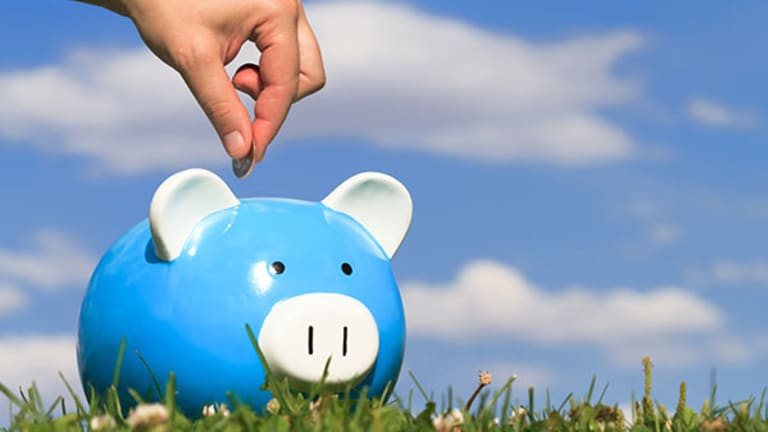 Publish date:
Millennials Don't Want Your Risky Investments
A report finds that young American workers are far more interested in saving money and shielding themselves from the mistakes of older generations than in chasing the market.
A report finds that young American workers are far more interested in saving money and shielding themselves from the mistakes of older generations than in chasing the market.
PORTLAND, Ore. (TheStreet) -- They've watched a generation before them build a fortune in a tech boom and lose it all. They've watched their parents deal with a housing crisis that dwindled their home equity to nothing.
They went to college and emerged with huge debts and no high-paying jobs to help work it off.
Can you blame millennials for being careful with their money? Last month, UBS Wealth Management Americas released its quarterly Investor Watch report, which labeled millennials (which it defines as people ages 21-36) as the most fiscally conservative generation since the Great Depression.
Read: Amazon Won't Touch This Real Estate With a 10-Foot Pole
That's right, they're as frugal as folks who made a point of saving scraps of aluminum foil because they remembered not having any. The majority of millennials surveyed said that the best advice they ever got was to save money, a switch from every other generation that cherished investment advice above all other financial tips.
As a result, millennials aren't buying into the purported merits of long-term investment and market chasing. Only 12% would invest some unexpected extra income in the market, while only 28% see long-term investment as key to success. They want to achieve their goals, not hit a specific number.
"Millennials seem to be permanently scarred by the 2008 financial crisis," Emily Pachuta, head of investor insights at UBS Wealth Management Americas, said in a statement. "They have a Depression-era mindset largely because they experienced market volatility and job security issues very early in their careers, or watched their parents experience them, and it has had a significant impact on their attitudes and behaviors."
Of course it has. As of last year, nearly 300,000 U.S. workers with college degrees were earning minimum wage. Even when the U.S. economy recovered, 5.7 million of the 8.7 million jobs shed during the recession, or roughly 65% of those regained jobs, were of the low-wage variety, according the National Employment Law Project. That's compared with the 60% of all jobs lost during the recession that paid middle-income wages or better.
The Center For College Affordability and Productivity reported that nearly half of the college graduates from the class of 2010 are working in jobs that don't require a bachelor's degree. A full 38% have taken gigs that don't even require a high school education. According to The Associated Press, that has dropped the median wage for college graduates significantly since 2000.
It's why the large group of millennials that considers itself either conservative or somewhat conservative (34%) has 52% of its average portfolio dedicating to cash, compared with 23% cash for other investors.
Basically, they don't want to get blindsided as badly as Generation X was in the last recession. The Pew Charitable Trusts says the leading edge of Generation X -- folks born from 1966 to 1975 -- lost about 45% of its wealth during the Great Recession. What little net worth it had plummeted from an average of $75,000 in 2007 to just $42,000 in 2010 and was further depressed by the fact that Gen X missed out on the dot-com and housing booms.
Read: Salmon: Who's to Blame for the Emerging-Market Crisis?
Meanwhile, according to a 2012 Insured Retirement Institute report, only a third of Gen Xers are "very confident" about having enough money to live comfortably during retirement. Professor Glenn Crellin of the Runstad Center for Real Estate Studies at the University of Washington notes that, on the whole, less than 60% of Gen X owns a home -- well below the 70% to 80% rates of the three preceding generations.
By sheltering themselves from similar risk, millennials are feeling more confident about their own futures. Their parents, however, don't seem so sure. While the majority of millennials (57%) believe that they already have achieved financial stability, or will in the future, only 18% of baby boomers feel their kids will have as much financial responsibility as they have.
In fact, 59% of baby boomers feel that their adult children need more help to succeed than they did at their age and provide financial (32%) and emotional (63%) support. The millennials think it's their parents who are going to need hand-holding as the years progress. After watching their parents' retirement and investing plans scrubbed by the recession, concerns about parents rank near the top of millennials' personal financial concerns. Seeing themselves as the unfortunate filling of a sandwich generation that has to care for both its children and parents, Millennials are more concerned about their parents' financial situations (21%) than either Gen X (15%) or the boomers (4%) were.
-- Written by Jason Notte in Portland, Ore.
>To contact the writer of this article, click here: Jason Notte.
>To follow the writer on Twitter, go to http://twitter.com/notteham.
>To submit a news tip, send an email to: tips@thestreet.com.
RELATED STORIES:
>>5 Biggest Super Bowl Commercial Spenders
>>5 Companies That Really Need A Super Bowl Ad
>>NFL Sponsorship Is A Thankless Trap
Jason Notte is a reporter for TheStreet. His writing has appeared in The New York Times, The Huffington Post, Esquire.com, Time Out New York, the Boston Herald, the Boston Phoenix, the Metro newspaper and the Colorado Springs Independent. He previously served as the political and global affairs editor for Metro U.S., layout editor for Boston Now, assistant news editor for the Herald News of West Paterson, N.J., editor of Go Out! Magazine in Hoboken, N.J., and copy editor and lifestyle editor at the Jersey Journal in Jersey City, N.J.