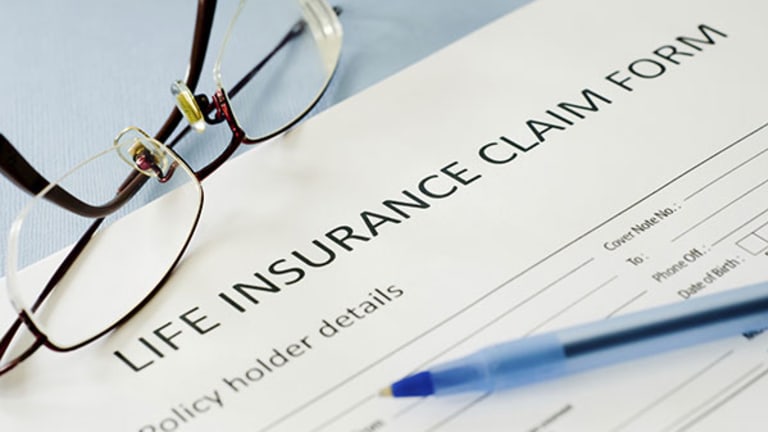 Millennials Can Earn A Huge Price Break On Life Insurance, But Most Ignore the Opportunity
Younger Americans feel they don't need life insurance, but that's a mistake.
NEW YORK (MainStreet) -- Many Millennials don't consider it a priority, but buying life insurance at a young age offers distinct advantages and solid financial protection for younger heads of households. Yet only 20% of Americans in their 20s and early 30s say they are "likely to buy life insurance," according to recent study by Windsor, Conn.-based LIMRA, a life insurance industry trade group.
John Bucsek, managing partner at MetLife's Premier Client Group, says younger Americans should get off the fence and start scouting for good life insurance deals.
"When Millennials buy life insurance in their 20s, with no kids, their 20-year rate will be locked in based on their health at the time when they purchase the policy," Bucsek says. "So, when they're 45-years-old, their rate will still be based on their better health at age 25 -- resulting in huge cost-savings over many years, when they will need it the most."
Younger consumers looking for life insurance options should make age and health their primary launching points.
"Millennials need to act quickly while they still have both on their side," says Idowu Koyenikan, a principal consultant at Grandeur Touch, LLC in Raleigh-Durham, N.C. "Millennials who act now, get to lock in those rates."
There is also the added advantage of the time value of money working for younger insurance consumers, says Koyenikan. "Say, for instance, you are paying $25 a month for life insurance today. Five years from now, the time value of $25 would be a lot less than it is now. Additionally, your income likely will grow over the years. If your income grows, it will lessen the impact your insurance premium have on your budget."

In his mid-30s, Joshua E. Self, a senior wealth planner at Envision Wealth Planning in Raleigh, N.C., knows something about the financial habits of Millennials.
"Life insurance is a key risk management component for anyone's personal financial plan, but it is of particular importance for the up and coming Millennials," Self says. "Building wealth is the fun and sexy part of planning, but it will be completely blown up if something happens to the breadwinner of the family. Life insurance will allow the family to not have to worry about money during a time when there are many other things to worry about."
The key to getting the best policy is determining the right coverage amount (through proper planning), the right kind of life insurance (term or permanent), and the right company, Self adds. "The right kind comes from knowing your need and what products are available to match with that need," he says. "Finding the right company takes a little bit of work, but getting good policy options from a variety of highly rated insurance company's is a good start to making sure one makes an educated decision."
For specific ideas, industry experts advise younger life insurance consumers to opt for term insurance, usually for a 20- or 30-year time horizon, depending on your specific situation. "This is especially important for those with a family or who plan to start a family in the near future," notes Nick Defenthaler, a certified financial planner in Southfield, Mich. "A $1 million, 20-year-term policy for a healthy 30-year-old will run around $600 per year - less than most people pay each year for a gym membership."

Defenthaler says that term insurance will progressively become more expensive the longer you wait, and you never know what life has in store that could potentially reduce one's health rating or even make one become uninsurable. "So it's really in the client's best interest to obtain the coverage sooner rather than later to lock in the lower cost for several decades," he adds.
Lastly, when you're looking for coverage, make sure you've covered your tracks on social media sites like Twitter, Instagram, and Facebook, as insurers check those sites for wheat they deem to be reckless or risky behavior.
"It's sad, but you should really unfriend your 'crazy' friends," advises Paul Armstrong, owner of Here/Forth, a technology consultancy that advises senior business managers on company issues. "Checking out your public friend network one of the latest ways insurance companies are looking at potential customers. If you want good life insurance quotes, make your account private and make sure the naked snowboarding, beer-chugging, chain-smoking, cliff diving version of you isn't on display on Facebook."