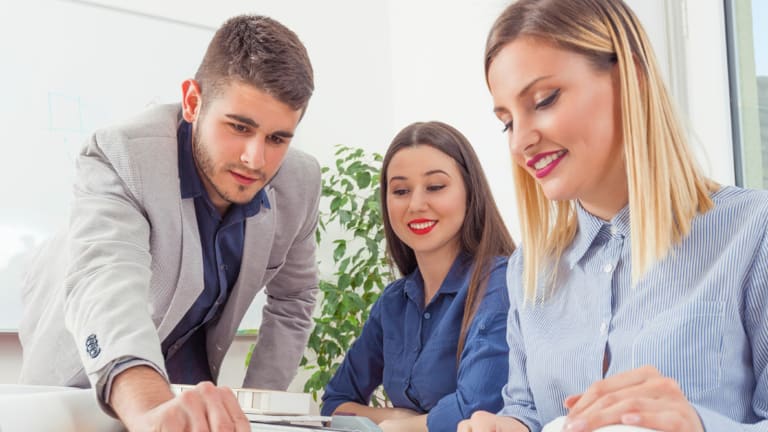 NEW YORK (MainStreet) -- Millennials are still rejecting Obamacare and willing to pay tax penalties for not signing up. This age cohort has precious little knowledge on the basics of health insurance and is therefore struggling to understand and enroll in a financially appealing plan.
The Supreme Court's upholding of The Affordable Care Act (ACA) in a 6-3 decision last month means that Millennials are required to fall into the whirlpool of the public health care services. But ACA health insurance costs might still be a large impediment to the widespread adoption among Millennials.
"The mission of the Affordable Care Act was to get healthier and younger people into the system to help offset the premiums," said Parker Beauchamp, 36-year-old CEO of Wabash, Ind.-based INGUARD, a national risk management and health insurance firm.
Of course, that didn't go exactly to plan. Beauchamp says the negative side of the ACA is that younger people use less of their health insurance while public and private health insurance costs to rise. Premium costs increased in 65% of existing policies in 2015 compared to 2014, according to a study from the McKinsey Center for U.S. Health System Reform. But Healthcare.gov facts also show that young people aged 18 to 34 made up 24% of Obamcare enrollees in the first three months of Obamacare's second enrollment period at the end of 2014. This figure stayed consistent in January and February with about 1 million Millennials on Obamacare and has gone slightly up to about 30% enrollment in 2015.
Though Millennials are certainly participating in this health care reform initiative, they're definitely not enthusiastic.
In fact, 62% of people report that their health insurance premiums are more costly than they can comfortably afford while some 73% say their annual deductibles are more costly than they can comfortably afford, according to an eHealthInsurance survey that explored young adults' attitudes toward health insurance costs and the ACA. The survey was conducted in April and May 2014, following the ACA's first open enrollment period which reported guidelines for insurers to justify an increase of 10% or more in rates.

But across the country, premiums are set to rise all the more. Moda, Oregon's largest health insurer, recently bumped up premiums 25% on the state's exchanges. In Tennessee, BlueCross BlueShield requested a 36% uptick on premiums for its plans -- this after last year's 19% jump. That's just the beginning.
With little to no knowledge of the industry, a contingent of Millennials is consciously rejecting participation in Obamacare and will receive a penalty for it, said Beauchamp. "They express a general displeasure," he said. This displeasure is held by the 27% of Millennials who don't have health insurance.
Some of that aversion is fear of high prices, but some of it stems from ignorance. Gen Y is ailing from a serious case of poor health insurance literacy, with 48% incorrectly defining the term "deductible" and 78% incorrectly defining the term "coinsurance," according to a study called "Seeing Health Insurance and HealthCare.gov through the Eyes of Young Adults," from Elsevier, a leading provider of information solutions for science, health and information. The study, which observed young adults aged 19 to 30 in Philadelphia as they sought to gain insurance on Healthcare.gov, describes the dearth of information Millennials have surrounding health insurance and benefit and plan preferences.
"This is a mature-oriented industry, and health insurance is not interesting to Millennials," said Beauchamp.
Take, for instance, Jonathan Cazar, a 22-year-old senior at Stony Brook University, who has for his entire life been insured by MetroPlus Health, a public health insurance offered to New York City residents. "I don't get priority, and they don't accept the insurance in every place," he said.
Cazar expressed a general dissatisfaction with the services at MetroPlus and looks forward to changing his insurance plan from public to private once he starts his career as an engineer after college. For now, he continues to use MetroPlus because of the affordability and not having to pay anything out of pocket. "It was rare for me to get sick -- I only visit a clinic once or twice a year for physicals," he said.

When he signs up for health care later this year, Cazar plans to research private insurance plans and choose the one with the best deductible. He confessed to not knowing what a premium was -- a common occurrence of unknown health terms for his age group. For him, the process of signing up for Obamacare will be daunting -- full of unfamiliar terms and confusing choices. That's symptomatic of the general Millennial pull-back from Obamacare.
Education as Financial Intelligence
To attract Gen Y, Beauchamp says insurance companies must do a better job of explaining complicated policies and terminology, or risk leaving America's workforce of the future unable to take care of itself.
"This age group considered themselves bulletproof," Beauchamp said. "There is a communication issue where the information isn't shared in a way that a Millennials would be concerned with."
Many Millennials feel it is financially beneficial them to opt out of Obamacare, especially if they are struggling financially.
That's true to an extent. The conservative American Action Forum in 2014 reported that it would be cheaper for 86% of young adults to pass on coverage and just pay the fine.
The fines levied, though, are not exorbitant. The federal government distributed the fine in 2014 at 1% of one's taxable income or $95 per adult and $47.50 per child. The greater amount of the two options would be the amount due with a maximum amount of $285. This year the penalty is raised to 2% of a household annual income or $695 per adult and $162.50 per child with a max of $285. The fee will go up each year for government encouragement to sign up-with figures like $695 per adult with a max of $2,085 in just 2016.
Faced with choosing between these penalties and a confounding tangle of options, many Millennials end up opting out of Obamacare altogether.
"The ACA sets up many exchanges that might make it harder for consumers because of the broader amount of choices for a health care plan," said Amanda Starc, an assistant professor in the Department of Health Care Management at the University of Pennsylvania's Wharton School
Adding healthy young people into the system drives up the risk pool of exchanges, but though Millennials in the risk pool may make insurance cheaper for everyone else, they are still suffering high rates. The cost-benefit analysis at first blush may not make the ACA appealing. 

Finding Affordable Care That's Actually Affordable
Millennials looking for private health insurance companies can shop at the virtual insurance mega mall. With no store directory, will Millennials be able to make an educated decision when choosing a private health care plan? Starc says the key is structuring information so that consumers are able to make educated choices.
Young and healthy people are the ones holding up Obamacare, paying for services they are not using. They are essentially paying for the drugs, services and procedures of older people who cannot afford to do so themselves. Sure, they are protected if something catastrophic happens to their health, but most of these so-called young invincibles are not in dire need of expensive insurance.
Ceci Connolly, managing director for the Health Research Institute (HRI) at PricewaterhouseCoopers (PWC), a multinational professional services network, says it is a challenge to convince someone to spend hard-earned money today on a problem that might not crop up for years or decades later, especially for Millennials who consider themselves invincible.
But research is key -- to treat health care insurance shopping like you might another consumer decision process. 
"Online marketplaces offer a new way for consumers to comparison shop for plans with calculators to estimate the cost," Connolly said. "Of course, it pays to shop around since plans have different levels of coverage, networks of clinicians and out-of-pocket expenses."
Connolly says to seek coverage at any time. "Open enrollment is again scheduled for the fall," she says." If someone has had a recent change in status --gotten married, changed jobs -- that's a good time to investigate coverage options as well."
Consumers must choose among bronze, silver, gold and platinum plans. These plans designate an average amount of insurance to be paid for monthly, from least expensive premiums to most.
The bronze plan has the insurance company pay 60% of expenses and the consumer pay 40% with a monthly premium of $263 for people age 30. By contrast, silver pays 70% of your expenses with a $284 monthly premium. Gold pays 80% with a $336 monthly premium, and platinum is designed to pay up to 90% of expanses with $345 of premiums. Basically, the less you plan to use your insurance, the cheaper your premium plan should be.
The next open enrollment for Obamacare runs November 1, 2015 to January 31, 2016 -- leaving consumers, and Millennials in particular, plenty of time to research and find a health insurance plan that's palatable.