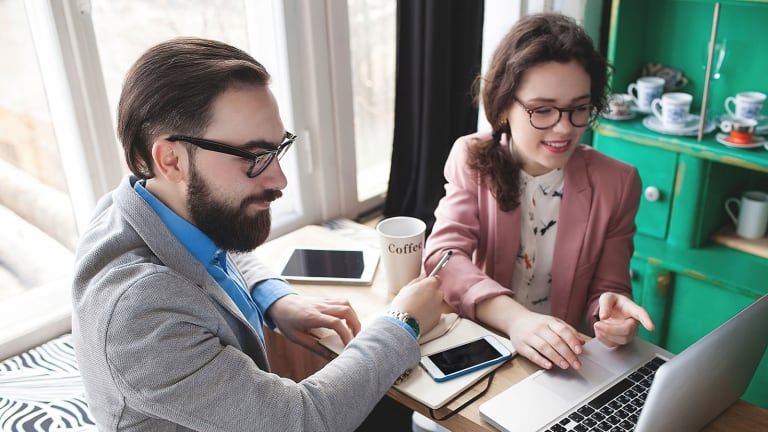 Millennials Are Optimistic But Clueless About Credit
Millennials may be known as good savers when it comes to their finances, but when it comes to credit most don't understand it.
Millennials may be known as good savers and planners when it comes to their personal finances, but when it comes to credit, most don't understand it — or even worse, show apathy toward it.
While 71% of Millennials say they feel confident of their credit knowledge, 32% don't even know their credit scores, according to a recent survey of Millennials by information service Experian. In addition, more than two-thirds have questions as to how their scores are tabulated. Not surprisingly, all this leads to many overestimating the generation's average credit score — with most thinking the average Millennial score to be 654, when it is actually 625.
For a generation that is already having a slow start in achieving financial independence, that its members are overly optimistic about their credit score can lead to even more false starts, said George Popescu, CEO of digital lending platform Backed Inc.
"That can be a rude awakening when they need to buy a house quickly, because they're expecting a child and need a new place in six months, but are suddenly unable to finance it through conventional means," Popescu added.
The anecdote is very real, as almost 75% of Millennials who responded to the survey said they have had a lending or leasing experience helped or hurt by their credit scores.
Leslie Tayne, with the Tayne Law Group, said it is not surprising to see Millennials lean toward optimism, as many are not educated correctly on financial literacy and wellness.
"The majority of high schools and colleges do not require financial literacy classes or programs educating students on money management and budgeting," Tayne said. "This can become a huge problem later on when Millennials apply for loans on their own such as a home equity loan or loan from a private lender."
Tayne said many may not know or understand what a fixed rate is or how interest rates works; too boot, they are also less likely to know to first shop around before choosing a loan.
"Many Millennials are taking out bigger student loans and are less monetarily prepared to deal with them," she said. "This lack of financial literacy knowledge or financial savviness poses a huge concern and will lead to long-term consequences for our country."
Popescu said it takes years to improve or fix a credit record, so overestimating one's credit health means that when you finally realize you need to repair it, it is already too late.

"Credit scores are one of those things you need to work on when you don't need it, so that it's ready when you do," Popescu said.
He added one of the common mistakes people have about credit is never taking a look at their own credit report — despite the fact that doing so is free. Popescu points out a difference of 20 points in a FICO score can equate to a 0.25% difference on a mortgage rate, which costs tens of thousands of dollars over the life of the loan.
"They assume that if there's an issue with their credit that the other party would clearly communicate the issue with them, so things tend to fester and drag down their credit score," Popescu said.
Not knowing one's credit score is the most common problem among people — leading people to overpay for home and other sorts of consumer credit loans —agreed David Bakke, with the finical advice site Money Crashers. He suggests visiting sites like Credit Karma or Quizzle just to get a ballpark idea of what your score may be.
"Another misperception is that your credit report does not contain any errors, which can also lower your score," he said. "According to a recent FTC study, a little over 40 million Americans have errors on their report."