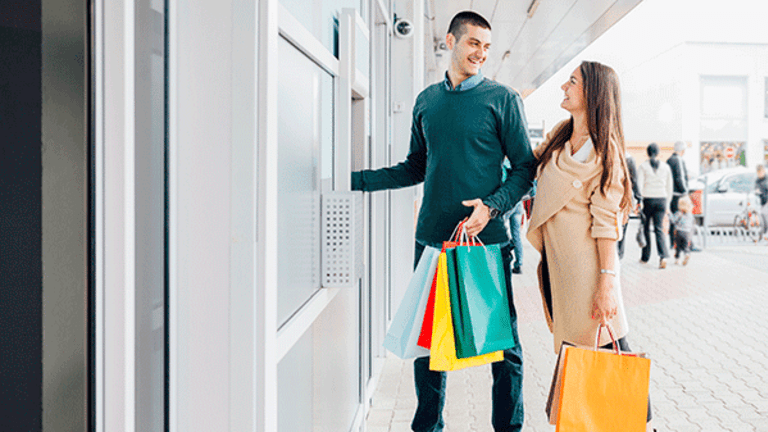 Publish date:
Millennials Are Breaking Free of Allure of Social Media to Spend
A new survey shows that social media is affecting what those 19 to 35 do with their money.
A new survey shows that social media is affecting what those 19 to 35 do with their money.
Editors' pick: Originally published Oct. 25.
The impact social media has on society is undeniable.
In a lot of ways, it has completely changed the way people interact with each other, and that makes sense. After all, social media allows users to connect with others in a way that simply wasn't possible a decade ago.
And while it opens doors to friendships and makes it easy to keep in contact with friends both new and old, social media also affects people in ways that they may not even realize. Case in point, a new survey shows that social media is affecting how millennials, or those 19 to 35, save and spend money.
There has always been an element of desire to keep up with the Joneses. But with the rise of social media, the Joneses and their dinners out, home purchases and vacations are much more visible in news feeds.
So that desire to keep up has exploded and caused many to not only want to keep up with the Joneses but to keep up with, well, everybody.
Perhaps a bit counter-intuitive to the idea of keeping up with their peers, the majority of millennials identify themselves as savers and follow a budget. But that doesn't stop them from being influenced by the fear-of-missing-out and you-only-live-once culture, which is greatly magnified by social media.
There is a dichotomy of identifying as savers while at the same time struggling to keep up with the peer pressure of living life to the fullest. This can be clearly seen in the results of the recent TD Ameritrade Millennials and Money survey, which examined millennials' attitudes toward both saving and spending.
The survey found that 85% of millennials say that they aren't financially secure but they expect to be in the future.
Nearly half or 47% also indicated that they are anxious about debt. But despite this, 24% of millennials surveyed said that they feel the pressure to keep up with the spending habits of their friends.
So what does this mean for the millennial generation?
First, it indicates a strong need for budgeting, planning and setting financial goals.
Four of five millennials said that they have a budget, which is a good place to start.
Having a plan for each paycheck can help ease the temptation to spend more than intended, despite whatever pressure is felt through social media.
Second, it will be key for this generation to intentionally work toward saving money for long-term goals, which also seems to be a challenge for millennials.
Although six in 10 millennials said that they plan to start saving for retirement before 30, just one in five said they have worked with a financial adviser to write out a financial plan.
The good news for millennials is that though social media has the potential to complicate their financial planning, it doesn't have to be their downfall. It can be a plus as well.
The Internet offers a plethora of free resources and tools to help young people get started on the journey to creating a promising financial future. It is important to remember that having a strong vision of one's financial future and goals will make it easier to stay on track and avoid being waylaid by others' plans, regardless of what they post on social media.
This article is commentary by an independent contributor. 
Third-party sources above are separate from and not affiliated with TD Ameritrade.
TD Ameritrade is a FINRA/SIPC member. Stock investing is subject to risks, including risk of loss. Commentary provided for educational purposes only. Past performance of an index, security or strategy is no guarantee of future results or investment success.