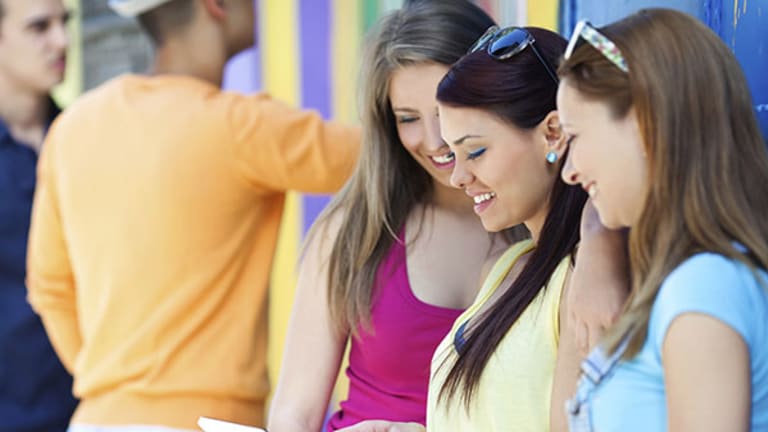 Millennial Spending Habits Driven by Technology and Altruism, Not Ads
If you want to reach the youngest generation of consumers, ditch that 30 radio spot.
NEW YORK (MainStreet) — When Briana Ford was looking to buy a new case for her iPhone, she did what she usually does — she asked a tech blogger and went online to read reviews.
"I rely heavily on online reviews and friend recommendations," said the 24-year old Los Angeles resident. "I like to hear the pros and cons, why someone likes a particular product or business, and what personal experiences they have. It just gives me a better idea as a consumer what company deserves my money, rather than wasting time on one I'd be disappointed with."
Ford is like many Millennials — less and less impacted by traditional advertising and more affected by readily available Internet reviews and connections. In fact, new research from Gen-Y site Elite Daily and consulting firm Millennial Branding shows Millennials, the youngest faction in the workforce, are almost entirely immune to advertising from traditional media sources such as TV news, magazines and books. Fewer than 3% of Millennials said traditional media sources influence their purchases, and only 1% said a compelling advertisement would make them trust a brand more.
"If you want to connect with Millennials, then you're going to have to rethink the way you advertise and market your product to them," said Dan Schawbel, founder of Millennial Branding. "Instead of traditional advertising, which they ignore, brands have to publish authentic content as a way of building trust and loyalty with this extremely important and influential demographic."
The research shows that while Millennials don't trust traditional media and advertising, they are looking for opinions from those they do trust. Before making a purchase, 36% look for opinions from friends while 37% look for opinions from parents. Only 17% look for opinions from online experts before making a purchase.
"The best practices to engage Millennials is to listen to them, activate them to be a part of the story, connect them personally to a mission or intention that is integral to your core business and is authentic and do not try to sell them on something without having them be a part of the decision process," said Amanda Slavin, CEO of CatalystCreativ, an experience studio that helps with brand strategy and marketing.
Leia Schultz, a 23-year-old account coordinator in Boulder, Colo. can attest to the importance of brand connection. She said she joined the popular Dollar Shave Club, because she found the company to be authentic and clever in its use of advertising.
"For me, smart, well-crafted humor coupled with authenticity in advertising is most effective to influence me to make a purchase," Schultz said.
Millennials also say contrary to popular belief, brand loyalty is important — with 60% saying that they are often or always loyal to brands that they currently purchase, according to the Elite Daily/Millennial Branding study. Also, three-fourths say it is either fairly or very important that a company gives back to society instead of just making a profit.
Millennials "are extremely brand loyal when they feel a brand is doing good for the world, cares about them as a customer and is authentic with its messaging," Slavin said.
However, she added this does not make them harder to reach. Rather, brands have to be more strategic to reach Gen Y through multiple platforms such as social media.
"Brands should be doing all of these things anyway," Slavin said. "Millennials just hold them to a higher standard to make sure they are being true to themselves and the world."
Jeffrey Arnett, a psychology professor at Clark University who polls Millennials annually for their views on life, work and family, agrees making the world a better place is important to many young adults. He points to a recent study at Clark showing 86% of Millennials agreed "it is important to have a job that does some good in the world."
That do-gooder sensibility, as such, may be more effective to influencing Millennials' purchasing patterns than traditional Madison Avenue hocus pocus.
--Written by Chris Metinko for MainStreet