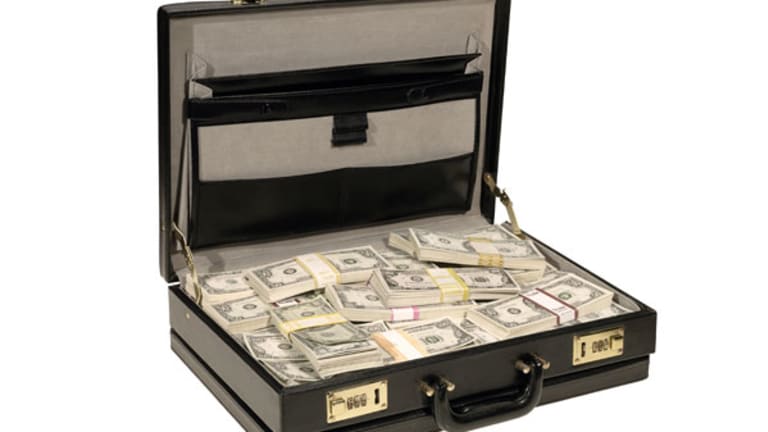 Middle Class American Financial 'Mistakes' Average $23,000
Americans cost themselves thousands of dollars each year as a result of bad financial decision making.
NEW YORK (
) -- Americans have largely placed the blame for the lousy economy and slow recovery on big banks and the federal government.
Big banks are a target because they made terrible investment decisions and lost trillions but were bailed out by taxpayers. Uncle Sam gets the evil eye for overspending and because Washington politicians can't get together and agree on an economic recovery program that works.
But consumers are not above some blame themselves.
A report from the Consumer Federation of America and Primerica says that two-thirds of Americans admit making financial mistakes -- big ones.
The study,
The Financial Status and Decision-Making of the American Middle Class, says that the "bad decisions" on average, cost Americans $23,000.
In addition, the report says Americans are saving less. The average middle class family had $27,300, including retirement savings, saved in 2010. That pales in comparison with 2007, when the average family had $37,800 in savings, the study reports.
Obviously, the economic slowdown has triggered a big decline in family savings -- by 27%, according to the CFA's figures -- from 2007 to 2010. Job losses, higher health costs and increased credit card debt have combined to pin Americans back when it comes to savings. The decline in housing prices was also a huge driver of income loss.
But those financial "mistakes" are another story.
The report notes that 67% of the U.S. middle class admit to making a bad financial decision in the past, while 47% said they had multiple bad decisions. The CFA study said the typical cost was $5,000. But the average cost was $23,000, suggesting that there were really some financial whoppers out there.
Yet overall, the study reveals that most U.S. adult consumers rate their ability to make financial decisions as "good" or "excellent." For instance, 81% of study respondents say they are good at handling the family budget, while 80% say they are more than handy in managing credit card debt.
Meanwhile, middle-class Americans largely avoid the media in gathering financial data. Only 15% of study respondents said they use the internet, magazines or television to research financial issues. But more people do rely on financial professionals, with 45% saying they rely on financial advisers, stockbrokers and accountants before making a big financial decision.
Study researchers argue Americans could be making a big mistake by not conducting more independent financial research.
"Considering their past mistakes and the complexity of the financial services marketplace, we were surprised at how highly most middle-class Americans rate their ability to make a variety of financial decisions and how infrequently they rely on information from the internet and publications," CFA executive director Stephen Brobeck said in a release.
Even as Americans rate their financial acumen as fairly high, the economic waters may be too treacherous to navigate without doing more research. That may be why so many financial consumers are making big mistakes that cost them thousands of dollars.
Consequently, from a financial point of view, it looks like Americans have a lot of homework to do.
More on the American financial quandary
:
The 0% Solution: Fed strands savers, retirees
Financial double-whammy: falling incomes, rising prices
Kinflation: price of having a kid hits $235,000
--By Brian O'Connell
Follow
TheStreet
on
and become a fan on