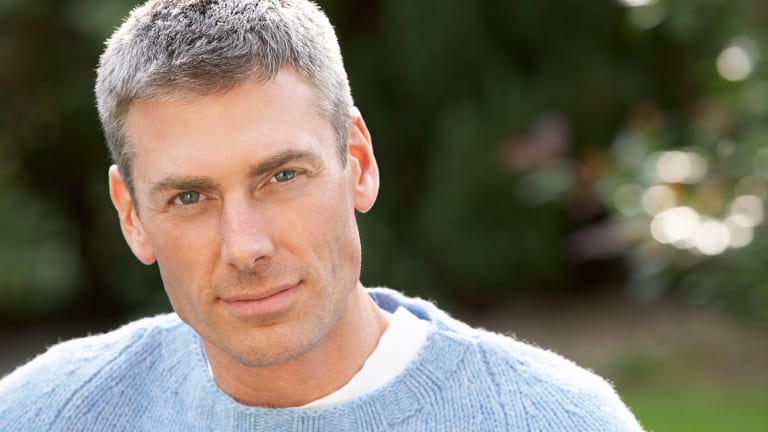 What Dads Want the Most for Father's Day This Year
Grooming and gadgets top most men's list for Father's Day, and some are upfront that they'll be buying their toys themselves.
NEW YORK (TheStreet) — Men can be particular about what they want for Father's Day (or any day, for that matter), and 2015 is no different in showing they want to look good and collect cool gadgets from their loved ones or even themselves.
Jacob Lundy, founder of personal finance site Cashcowcouple.com, is looking to reconnect to his past as a gamer, and he'll spend the money himself. "I'm looking at gaming consoles such as the Sony Playstation for this year. Gaming is a great way to bring back fond memories as a child and spend some quality time with a significant other or friends," Lundy says. "I'm waiting for promotional offers that cut the price significantly, though."
Others agree gadgets are in vogue. "I love techie stuff," says Steven G. Bazil, an attorney with The Bazil Group in Philadelphia. "Any type of gadget — maybe a drone. The Amazon Fire Stick for only $39 looks pretty neat, too."
Basically, he said, "If it has flashy lights and uses Wi-Fi, count me in."
Grooming is also hot. According to a survey from the Dollar Shave Club and Harris Poll, men who use grooming products spend an average $27 a month on them. (And only an average $13.20 on a haircut, the survey notes.)
Women are a step ahead. "I love my boyfriend, but he can be quite picky," says Jenny Miranda, founder of New York City-based Jenny Miranda Public Relations. "This past Christmas, I decided to sign him up for a subscription to Birch Box Men. He absolutely loves the variety of brand-name grooming and fashion products he receives every month."
"Men care about how they look just as much as women," Miranda says.
She may be on to something — according to one study, men look in the mirror 23 times each day, while women look only 16 times. So it's no surprise a growing number of men are turning to plastic surgery to look and feel better.
According to the American Society of Plastic Surgeons, men opting for botox, fillers and laser treatments has increased 216% since 2000. Michael Zarrabi, a plastic surgeon in Santa Monica, Calif., says he's seeing a big demand for his practice's so-called "dad lift," a blending of techniques that target areas of aging — such things as the so-called marionette lines at the sides of mouth and crows feet. The procedure starts at about $1,700, Zarrabi says.
Marian Rothschild, a certified personal image consultant in Boulder, Colo., and author of Look Good Now and Always, says she gets emails and calls from men every week who want an updated, upgraded new look. "They just don't know what to do, how to get their hair cut, what clothes and eyeglass frames to wear, and where to go shopping," she says. "I'll advise them on what hairstyle is best, what colors are most flattering, what items they need to mix and match for the looks you want and the lifestyle they lead. We'll even take men shopping for a new wardrobe and accessories."
If you're looking for the perfect gift for the man in your life, you can't go wrong with grooming and gadgets. It seems either would be appreciated — or both.