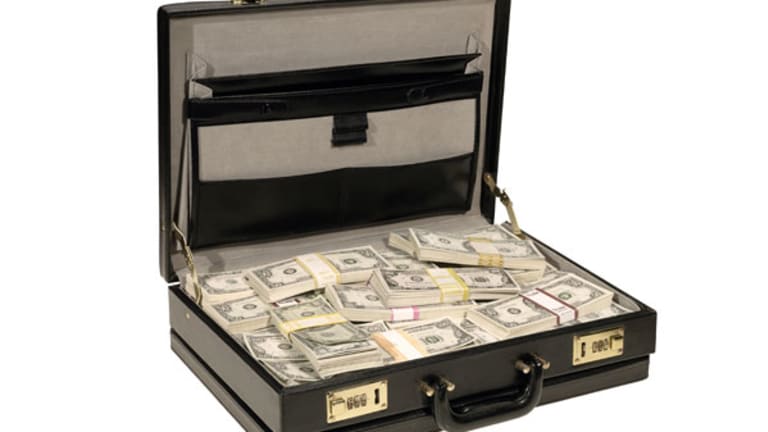 Marketers' Billion-Dollar Problem: Boomers
Marketers could miss roughly $230 million in boomer sales of consumer packaged goods.
NEW YORK (MainStreet) -- Marketers who bypass the baby boomer generation are in for a very rude awakening.
Gen Y or Millenials outnumber boomers today, but the
predicts that a significant portion of the U.S. population will be much older, with the number of Americans aged 65 and up projected to hit 88.5 million by 2050. Of course, 2050 is a long way off, but if you consider that more than 7,000 of boomers born between 1945 and 1964 are turning 65 each day, according to the
, it's easy to see why marketers still clinging to their beloved 18-49 demographic are setting themselves up to miss out on a sizable chunk of the nation's disposable income.
It's the $230 billion conundrum troubling marketers everywhere: how to appeal to the traditional 18-49 demographic while convincing more than 70 million boomers to buy their products.
Put in real numbers, marketers could miss roughly $230 million in boomer sales of consumer packaged goods, or around 55% of the overall sales in this country, according to a
study
released in December 2008 by Nielsen and the Hallmark Channel. What's more, Nielsen says, boomers "dominate" 1,023 out of 1,083 categories of those goods.
"Marketers are missing the boat if they're not targeting the boomers," says Pat McDonough, senior vice president, Insights & Analysis, at
.
Despite the havoc wreaked on their portfolios by the Great Recession, it seems boomers have remained in charge of the family finances while at the same time redefining what it means to be a consumer in his or her
golden years
. Eventually, boomers' parents, who grew up in the Depression-era, will no longer define "seniors," and marketers will have to accept that Geritol and Depends have been replaced by iPads and Harleys. The only question is, when will mainstream advertisers catch on? Some media experts say marketers have, but other industry vets feel boomers are being tuned out to marketers' detriment.
"No traditional consumer companies have decided they want to actively market to older consumers," argues Matt Thornhill, founder of
, a market research company. "Most have attempted to focus on all the bad things that happen -- insurance companies, financial services... A big mistake that a lot of marketers make is that everyone over 50 is only concerned about aging. All they want to sell them are solutions to problems, but nobody aspires to that."
Stay tuned as we examine the challenges facing American marketers today and why boomers' spending habits, along with their love of the old-fashioned boob tube, could disrupt traditional marketing practices for years to come. Gen Y might be next on marketers' hit list, but as boomers keep pace with evolving spending and media trends, our experts believe that's the generation getting the last laugh at marketers' expense.
Why boomers matter
Millenials, or young adults born between 1980 and 2000, might fancy themselves old enough to call the shots at home, but for college graduates of the recession still shacking up with mom and dad, it's probably their parents buying the laundry detergent.
As we've reported, the unemployment rate for
college graduates
under the age of 25 shot up from 3.7% in 2007 to 8% at the height of the recession, and many of those post-grads resigned themselves to living off the Bank of Mom and Dad just to get by after finishing school. Saddled with
student loans
, credit card debt and a bleak job market to boot, millenials today have little, if any, disposable income to speak of, and
according
to Joseph Templin, author of
The Financial Mistakes of New College Grads
, are more dependent on their parents than any generation before.
Contrast that with boomers, who, unlike their retired Depression-era parents, matured in the age of consumption and were conditioned by advertisers to spend, spend, spend, says David Ibsen, a business consultant who covers advertising trends on his award-winning site,
. Boomers on the whole are more educated than their parents, and this, too, accounts for their higher disposable income, adds McDonough, the Nielsen researcher.
"The retirees are dealing with fixed income and are coupon shoppers," Ibsen says. "They're Depression-era babies, and they're very conservative and tight with their finances. Baby boomers are not that; they've spent their lives spending on things ... and will continue to spend because they're still relatively young and will be in the workforce longer, for lifestyle and financial reasons."
So while 60 or even 50 might sound prehistoric to the millenials reading this, for today's active boomers, Ibsen's statements are right on the money.
"Marketers think boomers are older than they are," says Thornhill, but while it "used to be that 50 or 60 was considered old, it's not anymore. Boomers want anything that can help maintain their
vitality
," whether it's a product to help them stay in shape or toothpaste to freshen their breath before a Match.com date.
Also, with Americans' life expectancy up two-tenths of a year for men (75.7 years) and one-tenth of a year for women (80.6 years) from 2008, according to the
Centers for Disease Control and Prevention
, the message is clear that boomers have a lot of good shopping years ahead of them.
But even so, abandonment issues persist whenever marketers think about leaving their 18-49 demographic behind -- this despite the fact that boomers coming of age in the 1960s and 1970s established this demographic in the first place, Thornhill says.
"The ironic truth is marketers used to not focus on age, they originally just targeted adults," he says. "It wasn't until the '50s that they separated adults and kids because there were so many kids ... In the early '70s
marketers realized this group had moved into young adulthood, and that's when they first decided to focus on 18- to 34-year-olds. In the '70s they expanded that demographic to 18-49," and they've kept it there, believing boomers wouldn't live long enough to keep shopping.
Also driving marketers' apprehension to target boomers outright is their misguided assumptions about boomers' brand loyalty, Thornhill says.
"The conventional wisdom is once a loyal customer, always a loyal customer," he says. Give boomers the choice between Oral B or Crest, for example, and nine times out of 10 they'll choose the brand they've been buying since they were 18. On the other hand, a millenial first living on his or her own is thought by marketers to be more open to trying brands simply because he or she has never had the freedom to make such choices before.
"Many of the long-held beliefs about these groups' purchasing and media habits are just plain wrong," McDonough asserts in a
study
she helped conduct for Nielsen in June. "Those in the 55-plus age group are just as likely to switch brands as those aged 25-54, and the two groups' buying rates almost match."
A one-size-fits-all approach
The real issue, then, is how to appeal to both the younger Gen Y demographic and aging boomers who, despite being outnumbered by the millenial "echo boom," still hold the lion's share of this country's purchasing power.
Thornhill says he thinks marketers should adopt a one-size-fits-all approach to campaigns that makes products feel "ageless" by focusing on their functionality, or what they can offer in practical terms, over the lifestyle they can help one aspire to.
"The companies being successful across all generations are looking at desires across all needs," Thornhill says.
The idea has certainly taken hold this year, as evidenced by Weber Grills' "Have Fun With It"
, which features 20-something hipsters, along with a female boomer, a young father and his son, and a heavyset Gen Xer dancing next to their grills.
Likewise, the
for Reese's Peanut Butter Cup Minis, "which features light type and some statements about the fact that it's peanut butter and chocolate," says Thornhill, is even more effective because it eschews actors, focusing instead on what Thornhill calls its "rational product attributes," namely tasty, well-packaged candy. Ultimately, the ad sends the message that "if this product is what you're looking for, this is for you," Thornhill says.
A fragmented era
But while the ads pack a punch, balancing the lifestyle aspirations and day-to-day needs of two distinct age groups may be a tall order, says Ravi Dhar, professor of marketing and psychology at Yale University. Both generations are widely segmented, especially millenials, which
Nielsen
predicts will be the most diverse of all. And as any boomer will tell you, no two million of them are alike.
"It's very difficult to have a campaign that would cut across generations," Dhar says. "For packaged goods, the product is mundane, but for products embedded with emotional stuff, whether it's luxury or packaged, marketers will need to take into account different appeal that will matter to different age and ethnic groups."
Another problem with trying to target both age groups using a one-size-fits-all campaign is the medium in which the ad is presented itself. Our media consumption varies across age groups, and Dhar notes that marketers are troubled by millenials' notorious multitasking habits, whether it's watching TV with a Mac on their lap or going to sleep (or school, or a party) with their smartphone by their side, as The Associated Press recently
reported
. Our technology use is fragmented, and marketers fear that it's getting much worse, Dhar says. Still, there may be room to experiment with "segmented" ads, or campaigns that target a specific kind of viewer and media consumer.
McDonough points out that for the past two or three years marketers have been tinkering with two sets of campaigns: one for multi-tasking, Web-hungry millenials, and another for boomers glued to the TV.
"For years Subway was running two complementary but different campaigns: the Jared commercials and the $5 footlong ads," she says. "Those ran concurrently, and that was expensive to make, but they were hitting two important segments that both wanted a big-value, affordable meal."
But Dhar isn't so sure marketers are ready to segment their audiences in this way. After all, this is the industry that for more than half a decade almost solely relied on TV for most of its revenue.
"If you talk to many managers, they say very little consumption of their media is on TV," Dhar says. "If you look at the time and money spent on these mediums, it's a complete mismatch. There's a lot of realignment happening within that context itself. When I talk to chief marketing officers, more and more are grappling with this idea of multitasking, and if something is getting through, then what is getting through? 'How should we be creating their engagement?' they ask."
Segmented ad campaigns could certainly become a trend, as Dhar notes that "Axe has a version of an ad that's much more edgier on new media," and another men's brand, Gillette shaving razors, "came up with a campaign about how guys are shaving that they would have never put on TV."
The next episode
Despite the daunting issue of what to advertise to whom and on what, there may be reason for shrewd marketers to take heart.
In her research with Nielsen, McDonough
that a large segment of boomers aren't quite as glued to the TV as we like to think. Yes, boomers clock the most time in front of the TV (6.5 hours per day), but they're also a bit more active online compared with 12- to 24-year-olds. In fact, boomers log around 15 minutes more time on the Web, a sign they're not quite the luddites marketers thought they were.
"If we look at the people buying some of the digital products, you come up with this cool new digital phone and picture it in the hands of a 19-year-old," McDonough says. "But in reality, with products like
Apple
(AAPL) - Get Apple Inc. Report
Macs, over 40% are bought by boomers. They buy it for themselves or their college-aged kids. There are fewer differences between the age groups' media consumption than the perception is."
And with boomers ranking Facebook as their fourth-favorite site in the Nielsen study,
Why Marketers Can't Afford to Ignore Baby Boomers
," there is reason for deal-savvy marketers and retailers to keep their eyes on this lucrative demographic.
Whether it's a smartphone, TV screen, laptop or desktop, we're excited for the next installment.
>To submit a news tip, email:
.
RELATED STORIES:
>>More Ads Hit Online TV as Web Audiences Grow
>>5 TV Themes You'll Learn to Hate in Fall 2011
>>Netflix's Competition Keeps Growing
Follow TheStreet.com on
and become a fan on