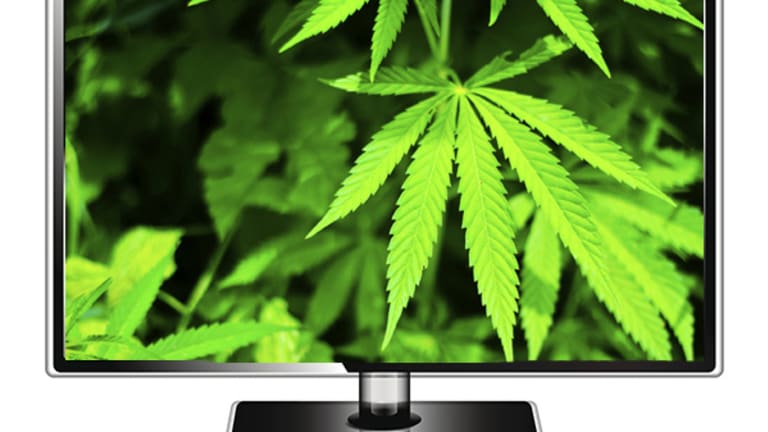 Marijuana Crowdfunding Site Gives Ganjapreneurs a Natural Business High
The creators of The Marijuana Show, a new web reality series, have launched HigherBank.net, a crowdfunding site for ganjapreneurs.
NEW YORK (MainStreet) — The creators of "The Marijuana Show," a new web reality series, have launched HigherBank.net, a crowdfunding site for ganjapreneurs.
View Today's Auto Loan Refi Rates
Most traditional banks don't fund or support entrepreneurs working in the cannabis industry, even in states where recreational or medical use of marijuana is legal. Some of the site's first users will be callback participants on The Marijuana Show. They'll use HigherBank to raise seed money using their influence with social media.
Compare Today's Low Mortgage Rates
Because marijuana is still illegal on the federal level, HigherBank will only support ancillary products and services, such as agriculture, sustainability and alternative lifestyles.
After a round of auditions in Denver earlier this month, the producers of "The Marijuana Show" selected 22 participants for callbacks. Those chosen are completing a series of challenges that will bring them a step closer to the final round in which six finalists will participate in a three-day business bootcamp to be held October 7 through 12 in Denver. They will then pitch to investors in hopes of becoming the next marijuana millionaire. The winners will receive financing, mentorship and exposure via the show's online platform. The show's goal is to encourage legalizing marijuana globally.
"'The Marijuana Show' is basically 'The Apprentice' meets 'Shark Tank,'" said Wendy Robbins, the show's creator and a two-time Emmy Award winner. "The reason we're choosing an online platform is because we want people to interact ... and you don't have to be censored."
Robbins declined to name the investors participating in the program until the show launches.
"It's really going to come down to due diligence, looking at the business plan and the marketing plan and quizzing them on the phone," said Robbins, who also runs a business development consulting business. "Then they'll come back to Denver to pitch investors. At that point, they'll be familiar with financing, licensing, production, reducing costs and connecting with people who can help take them to the next level."
Robbins, author of Why Marry A Millionaire? Just Be One!, is no stranger to television. She co-starred with Kelly Ripa on "Home Made Millionaire," a television series in which she coached women to pitch and bring ideas to market.
Robbins and her co-creator Karen Paull designed the challenges to be unique to each contestant and business concept. One contestant had to raise $5,000 in a week. Another had to overcome her fear of rejection by pitching her hemp butter to 100 stores. A third contestant, an artist, was asked to approach major comic book companies to review his work.
"These guys all have sold business ideas, so it's hard to choose," Paull said, founder of Sales Guru Consulting.
"The Marijuana Show" is filming in high definition with five cameras. The first two of the series of eight episodes will be based on the auditions and challenges. The show's first season will be available to view in December via Roku set-top box, Omnivision and web or streaming syndication. Robbins expects it will reach more than 10 million viewers.
The next season of the show will be in Washington and then Oregon. It's accepting pitches through its Website.
"We love the freedom of the web-series format to tell these entrepreneurs' stories," Paull said. "I think we've found in the push for marijuana legalization that sometimes you just need to get out there, take a risk and do it and the culture will follow. I'm not sure conventional television is there yet."
--Written by Margaret Jackson for MainStreet