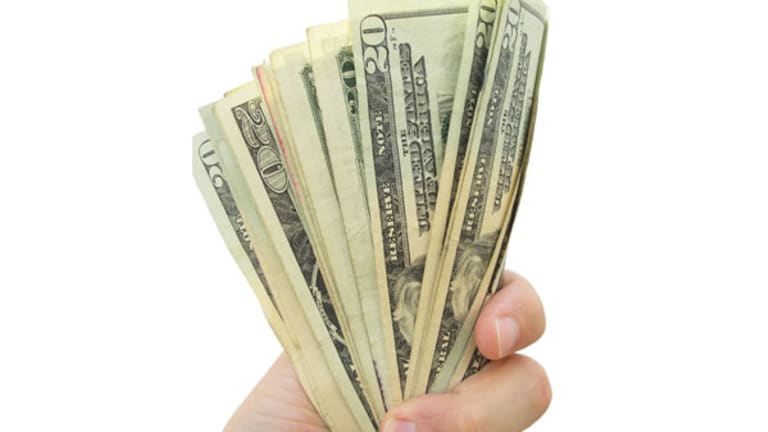 Luxury Brands Are the Latest Way to Coddle First-Class Fliers
Airlines are taking to luxury brands like never before to woo those lucrative business- and first-class passengers.
SAN DIEGO (
) -- When was the last time you walked off a commercial flight with a free
Gucci
bag,
Givenchy
pajamas or
Salvatore Ferragamo
amenity kit?
If the answer is never, you're not flying the right airlines and not buying the right tickets.
There's a growing hyper-competitiveness in the airline industry when it comes to luring customers for ultra-expensive business and first-class seats on international routes, industry experts say, and it's leading airlines to offer increasingly more luxurious flight amenities and gifts for fliers.
"On international routes, airlines are really becoming competitive, because that's where the revenue is," says Oliver McGee, U.S. deputy assistant secretary of transportation during the Clinton administration. "And the luxury amenities and giveaways are designed to attract the high-end revenue streams that come from business and first class. When an airline fills up the business section or first-class section of its plane, 25% to 50% of the cost of that flight is paid for."
Providing luxury goodies for well-heeled fliers is not exactly a new idea.
But it is one making a robust resurgence in the post 9/11 airline industry after a decade of lost profits, constant reshuffling, mergers and bankruptcies.
Also see: How Routehappy Factors Happiness Into the Price of an Airplane Ticket>>
"In 2001 the airlines all retrenched. Now that they've managed to figure out how to make money in an environment with high fuel costs and a soft economy, they're much more bold about co-branding," says Chris Sloan, executive producer of the Travel Channel's
Airport 24/7: Miami
.
"What they're all trying to do is up the ante," adds Mark Murphy, owner of several travel publications. "
Cathay Pacific
offers an
Ermenegildo Zegna
black pouch amenity kit for men, while women get a
Trussardi
amenity bag featuring
Aesop
as their exclusive skincare brand," Murphy says.
Cathay Pacific is not alone. At the end of January,
American Airlines
(AAR)
started giving iPad cases to its high-paying fliers, Sloan says.
Turkish Airlines
has been known to hand out the cases as well.
Singapore Airlines
is another airline known for its over-the-top onboard amenities and luxurious take-home gifts. The airline provides Givenchy sleep suits and Ferragamo amenity kits to attract fliers, Murphy says.
But when you're talking about first-class and business class, it's not just about what you take home. It's about the overall experience, from beginning to end, the experts say.
And to that end on
Emirates Airlines
, first-class passengers get their own private, enclosed cabin, Murphy says.
Also see: How the Rich Are Traveling in 2013>>
Other business and first-class amenities that have been increasing in recent years include quilted duvets to help you drift off to sleep, food served on fine china and chairs with built-in massage functions. The massage chairs are fixtures in first-class sections of
British Airways
,
Virgin Atlantic
and Singapore, to name a few, McGee says.
The vast majority of such gifts and amenities can be found on Asian and Middle Eastern airlines. That's in large part because U.S. airlines, with all their mergers and bankruptcies, can't afford to offer such luxury, Murphy says. It also has to do with the market a particular airline serves.
"In markets where designers are in vogue, such as in Hong Kong, where people stand outside in long lines to get into a
Chanel
store in order to spend tens of thousands of dollars on purses and the market is very brand driven, you are going to find the airlines going after those customers with these products," Murphy says.
The price for all this luxury varies by airline and by route. But for some, no price is too high.
"The way people look at it, if you have money to travel in style, you can either pay $200,000 to fly on a private jet or you can pay $25,000 to fly at the front of a plane, in first class, and be treated like royalty," Murphy says.
So how about that free bag of peanuts?