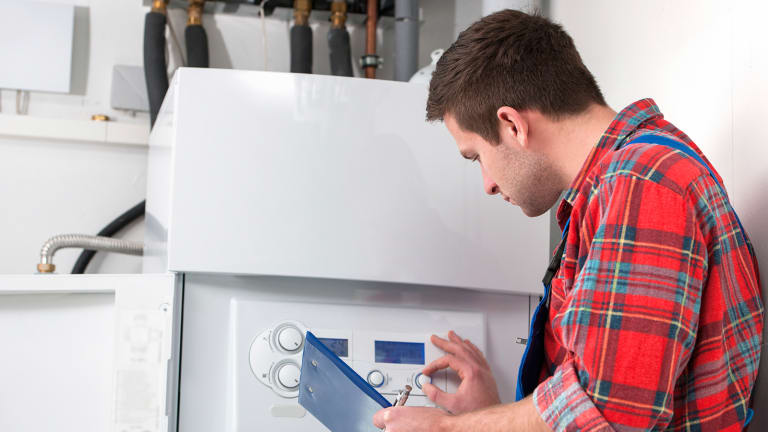 Lower Your Heating Bills By Prepping Your Home for Winter Temperatures
As temperatures start to dip lower, consumers should begin preparing their homes for more frigid weather to reduce heating costs and potential repairs.
As temperatures start to dip lower, consumers should begin preparing their homes for more frigid weather to reduce heating costs and potential repairs.
Household expenditures for heating sources during the upcoming winter season, which runs from October 1 through March 31, will decline compared to last year because of less demand and lower fuel prices, said the Energy Information Administration, the independent statistical arm of the Department of Energy based in Washington, D.C. Consumers who use natural gas can expect that prices will dip by 10% while heating oil falls by 25%. Households who rely on propane will spend 18% less compared to the 2014 winter season. Residential electricity users will pay 3% less.
The outlook from government weather forecasters predicts that temperatures east of the Rocky Mountains will be warmer than last winter while the Northeast, Midwest, and South will have the estimated increase in heating days will be 13%, 11% and 8% lower respectively. Temperatures are predicted to be 12% colder in the West than in 2014.
Spending time now to conduct routine maintenance and purchasing inexpensive items such as a programmable thermostat will help homeowners save money, conserve energy and prevent an emergency repair, especially if there is a colder winter than usual.
Inside the Home...
Manipulating ceiling fans in the winter to rotate clockwise at a low speed and pull cool air up can be a financial boon. It's a lesser-known trick, but it can help homeowners can save as much as 15% on heating bills.
"The gentle updraft pushes warm air, which naturally rises to the ceiling, down along the walls and back the floor," said Reid Hutchinson, an Atlanta licensed general contractor who was previously president of NRG SVRS, an Atlanta residential and commercial energy efficiency contractor. "This makes a room feel warmer, which allows you to lower the thermostat temperature and decrease the use of heating devices."
You can tell if your ceiling fans blades are moving in the right direction for winter if the blades move like a clock's hand "from the top to the right, then down to the left and back to the top," said Hutchinson, who is also a senior vice president with Private Bank of Buckhead in Atlanta. Most fans have a switch at the neck or base of the fan.
The popular notion that the higher a heater's thermostat is set means a home will feel warmer faster is a fallacy, said Joe Jankoski, a vice president at Hunter Douglas, a Rotterdam, Netherlands-based window covering manufacturer. Studies have shown that turning the heat down from 72 degree to 65 degrees for at least eight hours a day can reduce heating bills by 10% -- all without a loss of comfort.
"In reality, it takes the same amount of time for the temperature to reach 70 degrees whether the thermostat is set at 70 degrees or 90 degrees," he said. "Setting the thermostat all the way up only increases your heating costs."
If you live in an apartment or house with an in-window air conditioning unit, remove it during the fall and winter months, because they allow drafts inside, Jankoski said. Instead, you can use an insulated jacket on the exterior. Air should circulate regularly, so avoid blocking the floor registers, baseboards or radiators with furniture, rugs or other items, he said.

Windows can account for 10% to 25% of your heating bill, because they can let heat out, according to the U.S. Department of Energy. Minimize where the heat leaks out by hanging heavier drapes on windows as well as adding or replacing weather stripping and re-caulking any loose panes of glass, said Eileen Mockus, CEO of Coyuchi, a Point Reyes Station, Calif. organic cotton retailer.
"If your windows get direct sun, open up the shades and curtains during the day to warm the room with passive solar energy," she said.
Add rugs over wood or tile floors, and add wooly pillows and throws to warm up the living room. Swap out percale sheets, which are cool to the touch for sateen, for soft thick flannel or linen, which feel warmer.
Tips for the Exterior
Before snowfall lands, correcting any problems with your roof can prevent major repairs. Search for brown stains on exposed framing or ceilings in the attic or top floor of your home, said John Dregenberg, director of consumer safety at UL, a Northbrook, Ill.-based safety consulting and certification company. Sagging drywall or plaster which is separating in the finished attic or top floor is also an indicator of a major issue.
When you see evidence of leaks, the Department of Energy recommends renting a moisture meter from a home improvement center to check out the extent of the damage. The moisture content for a wood framing roof trusses should be below 20% while drywall and plaster should be at 2% or less.
One risk to a roof is the weight of the ice and snow, which was among the top five causes of roof damage last year, according to Travelers claim data, said Jim Gustin, a property technical director for Travelers, a Hartford, Conn-based insurance company.
Add extra insulation in the attic to prevent against ice dams, which occur when ice and snow refreezes after a warmer day. It can lead to damage inside your home or even a roof collapse, he said. Another layer of insulation in the attic may also lower heat loss.
To prevent frozen pipes or plumbing fixtures, drain any residual water from an outside water faucet, but keep them open so if some water freezes, it can drain when it thaws in warmer temperature. Make sure water pipes such as the ones you use to water the lawn have outside insulation wrapped around them.
Extremely high heating bills could indicate that you have major leaks or draft. You can perform your own audit and prevent further heat from escaping by sealing windows and doorways with caulk or weather stripping and installing draft guards along the bottom edge of exterior doors, said Dregenberg. Leaks in walls, windows and doors siphon off up to 38% of the heat in a home, according to Pennsylvania State University, making these areas the most important spots to address. You can buy a winter sealable caulking which can seal drafty gaps for winter but can be removed easily in the spring.
Of course, as a safety precaution, make sure both your smoke and carbon monoxide alarms are working and the battery is fresh. Carbon monoxide can build up from the fuel when stoves, fireplaces, gas ranges or furnaces are used, the Centers for Disease Control said.