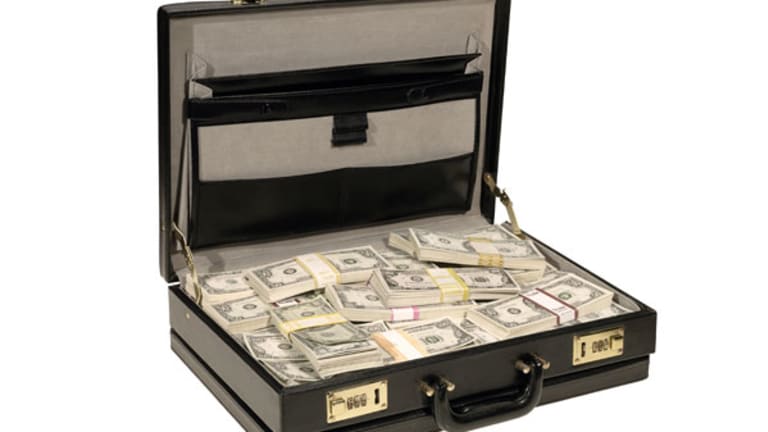 Low Interest Rates Get Sharp Look as Cause of Great Recession
The trick, given the appeal of low interest rates, is how to keep the problem from happening again.
NEW YORK (
) -- A theory out of academia is putting more blame on low interest rates for greasing the skids to the near-collapse of the U.S. banking system in 2008 and the worst economic slide since the Great Depression.
And it could happen again if banks and financial regulators aren't careful.
The
theory
is being pushed by Robert S. Marquez, a business professor at the University of California, Davis.
Banks and economists weren't aware of the interest rate fiasco as it was unrolling, Marquez says, and never saw the disaster that would decimate the economy.
"It wasn't until after the crisis that people, including policymakers as well as academic economists, started realizing that the level of interest rates may induce particular bank behavior," said Marquez, at the UC Davis Graduate School of Management. "Prior to the crisis, few expected that low interest rates for extended periods were problematic and could have led to bank failures as there was very little, if any, guidance on this issue."
Also see: Home Flippers Are Back, But Sticking to the High End>>
Before the economic tsunami, banks were more than OK with the concept of easy money and "significantly expanded their loan portfolios," Marquez notes, and raised the stakes by extending credit to high-risk borrowers lured by lower rates.
But when the financial system overloaded and borrowers experienced heavy liquidity problems, they couldn't repay those loans, sending banks into a death spiral that required taxpayer rescue.
You can blame banks for playing a huge role in the Great Recession, but it seems financial institutions just can't help themselves when it comes to leveraging low rates to make a buck. "Reduction in real interest rates, such as occur as part of a monetary expansion, lead banks to increase their leverage and expand their loan portfolios," Marquez says.
Ordinarily, that might not be a big problem, but banks generate too much heat by extending credit to customers who "are less likely to repay their loans in full."
Also see: Fewer Foreclosures Month After Month, But Not State by State>>
That kick-starts a financial cycle in which banks put themselves and their depositors in peril. They take on more risk and significantly heighten their odds of imploding.
The solution?
Marquez is calling for "strict enforcement" of sturdier equity-to-debt ratios inside banks and, in a more emotional sense, having banks step away from the brink when tempted by "over-loaning" to riskier customers in low-interest rate environments.
"To the extent, however, that low-interest rate periods may sow the seeds of future crises, care needs to be taken in balancing the two objectives of price and financial stability," he said.
Find the entire report
. It's a good read, and a much-needed flashing yellow light on the perils of easy money in a low rate environment.