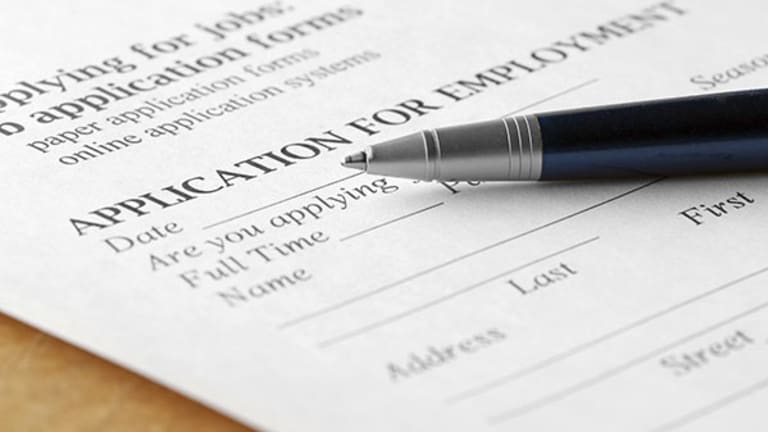 Looking for a Job in December Could Land You the Next One
Looking for a job in December could be a game changer, recruiting experts said.
NEW YORK (MainStreet) — Looking for a job in December could be a game changer, recruiting experts say.
While other job candidates are distracted during the holiday season, take advantage of the opportunity to get ahead start from your competition.
"Double down, and make an extra effort to be proactive this December," said Marc Cenedella, chairman of TheLadders, a New York-based employment website. "If you can be that golden ticket - the responsive candidate who makes life easier for the recruiter or HR department, you'll be that much more likely to land a gig before the end of the year."
December is often a frustrating month for recruiters, since many job candidates are not available. One thing many job seekers don't know is that recruiting budgets do not shrink this month, and some companies push to get in an additional headcount in before the annual budget expires, he said.
"Return their call the same day," said Cenedella. "Work hard to juggle your schedule to make it convenient for them to interview you. Follow up with your thank you notes the same day."

WATCH: More personal finance videos on MainStreet | More videos from Scott Gamm
View Today's Auto Loan Refi Rates
Workers are facing less competition now compared to the rest of the year. Fewer people are looking for a new job, because they are waiting for their bonuses and promotions, said Anthony Graziano, regional managing director for Randstad Professionals, the Atlanta staffing firm.
If you are looking for a new job, be prepared to start right away.
"At Randstad, we often see year-end reviews and bonuses as a roadblock for job seekers, so we are always looking for people that can overcome that roadblock and give the appropriate two weeks notice," he said.
Recruiters are examining the job seeker's personal online brand to see whether the job seeker is a fit for the company's culture, said Miranda Nash, president of Jobscience, a San Francisco-based recruiting software company.
"Once recruiters discover reliable candidates with the right experience and ideal personality fit, the company will make the hire no matter what month of the year it may be," she said.
Focusing on obtaining referrals can give you the upper hand. Research published by the Federal Reserve Bank of New York and MIT show that 30% to 50% of hires originate from referrals.
"This statistic rings true no matter what time of year you apply for a job," Nash said. "Referrals can help you beat out the competition."
One hidden benefit is that key executives are still working, and you might have better odds of reaching them and landing that interview, said Joe Weinlick, vice president of marketing for Beyond, an online career network in King of Prussia, Pa.
"Around the holidays people are generally happier and easier to approach," he said. "Executives and recruiters are not different. Approaching them while they are in a thankful and charitable mindset increases your chances of successfully securing an interview."
Companies are also looking for temporary employees to fill positions, which can help you get your foot in the door and examine the work culture to see if it fits with your expectations.
"While the initial commitment may not be permanent, it can provide you with a great opportunity to showcase your skills and demonstrate your value to a company you'd like to work for full-time," Weinlick said. "These kinds of positions shouldn't be taken lightly. They can be the perfect opportunity to get your foot in the door and kick start your career."
Even if you are happy with your current job, December is a good time to assess where you are in your career and explore options, said Maury Hanigan, CEO of Match-Click, a New York employment website.
"Candidates have some free time to pick up their heads and see what is out there," she said. "While many of them will submit applications if they see an enticing job, many more will just gather research about who is hiring and which companies have interesting opportunities."
The slowdown occurring at the end of the year means employees have more time to examine their current role and see if there is room for a promotion, said Charlie Saffro, founder of CS Recruiting in Highland Park, Ill.
"We recommend that companies use December to their advantage and evaluate their company hierarchy," she said. "Organizations with clear objectives for growth in place have a better change to sway those undecided employees to look for new opportunities with them."
Recruiters also use this month to line up solid candidates since a "significant" number of jobs become active in January, Hanigan said.
"Great recruiters start lining up solid candidates by reaching out weeks in advance so they have a strong list of potentials when the job opening activates," she said. "Experienced recruiters also know that there is a concentration of turnover in the beginning of the year and replacement hiring will increase."
Recruiters are seeking people who have "great stability, relevant technical skills and a remarkable attitude," said Sherri Mitchell, co-founder of All About People, a Phoenix-based professional recruitment and hiring firm.
"More and more companies are hiring for attitude over skills because you can teach technical skills, but you can't teach fire in your belly or an authentic, positive attitude," she said. "Companies are looking to make hiring decisions to kick off the New Year with their respective teams ramped up and ready to go for the first quarter."
January can also be one of the most competitive months to find a position, since many people make a New Year's resolution to change jobs, Mitchell said.
"The market becomes more saturated with candidates than ever," she said. "If you are considering putting off your job search until January, think again."
--Written by Ellen Chang for MainStreet