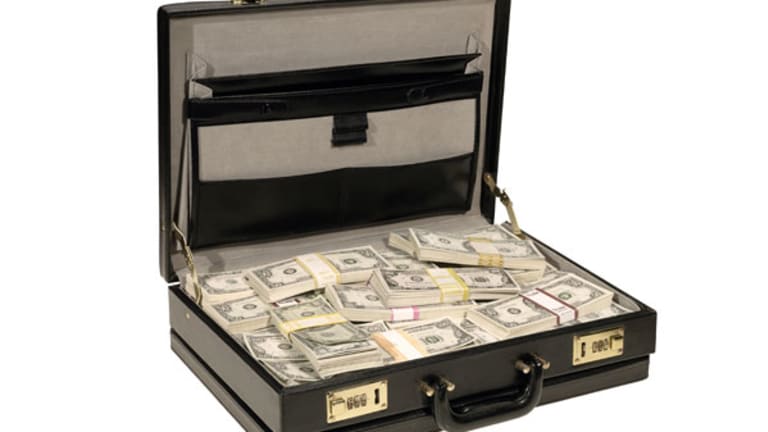 Looking at the Wal-Mart of the Future
Big Box stores are evolving to keep pace with customer demands, competition and new technology.
Big Box stores are evolving to keep pace with customer demands, competition and new technology.
BOSTON (MainStreet) -- During Wal-Mart's (WMT) - Get Report annual shareholder meeting this past summer, CEO Mike Duke stressed the challenges and opportunities presented by "the next-generation customer."
"They're connected to the world through smartphones and social media," he said. "They're in charge of when they shop and how they shop, and they know who has the lowest prices."
Smaller stores such as Wal-Mart Expresses are just the beginning of what retailers are doing to adapt to the future of shopping.
Given the pep rally nature of shareholder meetings, it should come as no surprise Duke trumpeted Wal-Mart's advantages in meeting the needs of these customers. Nevertheless, the landscape of "big box" stores and category-killing retailers is evolving constantly to meet the needs of a more demanding, tech-savvy customer base.
What will the future Wal-Mart and its big box peers look like amid the increasing demands of their customers? We took a look at the changes afoot, which range from the mundane to the futuristic.
Its a smaller world
The mantra of retailers such as Wal-Mart has traditionally been "Bigger is better." More space means more merchandise, one-stop shopping and the ability to offer up loss leaders in some product lines to ensure profitability for other merchandise. In terms of inventory and price, the bigger the store the more successful it was.
Now Wal-Mart is among the retailers starting to question the continued viability of shopping behemoths.
While size may not be a hinderance in rural areas -- in fact, it can be a positive -- the footprint needed for traditional big box stores means limited penetration into jam-packed urban areas and suburbs with restrictive zoning.
This has led to an ongoing push by bricks-and-mortar retailers to contract and downsize.
For example, at
Best Buy's
(BBY) - Get Report
annual shareholder meeting, CEO Brian Dunn said the chain will continue to increase the number of its smaller Best Buy Mobile stores focused on smartphones and tablets. The company will also reduce its retail space by 10% over the next three to five years from a chainwide average of about 45,000 square feet. The footprint of Best Buy Mobile stores, in comparison, is only about 3,000 square feet.
In addition to downsizing, retailers such as
Staples
(SPLS)
,
Office Depot
(ODP) - Get Report
and
Sears
(SHLD)
have been experimenting with subdividing their existing big stores and leasing space to other companies. In California, Sears is
with clothing chain
Forever 21
and electronics specialty store
Paul's TV
.
Wal-Mart is also looking to slim down. It recently began launching "express" stores of less than 15,000 square feet, as well as continuing the concept of new "neighborhood markets" of between 30,000 and 60,000 square feet. The traditional Wal-Mart "supercenters," which account for about 75% of its locations, average about 185,000 square feet, according to a company fact sheet.
Even more e-commerce
A key to shrinking the size of its stores will be a blending of e-commerce with traditional store visits.
Wal-Mart recently announced the expansion of its "Pick Up Today" service, which offers an option for same-day delivery of items ordered online and retrieved at a physical location. That program was launched earlier this year with approximately 40,000 items at 3,600 stores.
"Social networking and mobile applications are increasingly becoming a part of our customers' day-to-day lives globally, influencing how they think about shopping, both online and in retail stores," Eduardo Castro-Wright, Wal-Mart's vice chairman, said in a statement.
Going green
Customer demands and a drive for cost savings have led retailers including Wal-Mart to get serious about "green" issues.
In November, Wal-Mart announced the re-opening of a Joplin, Mo., location destroyed by a tornado six months ago. The new location was built with energy-efficient LED lighting, skylights to add more sunlight and a concrete flooring made with recycled materials.
The company has also announced it will install solar panels on up to 60 additional stores in California, expanding its "solar portfolio" to more than 75% of its stores in the state. According to the company, the panels will provide 20% to 30% of each facility's total electric needs and reduce carbon dioxide emissions each year by the equivalent of taking approximately 4,100 cars off the road.
Sci-fi solutions
Futuristic movies may prove a prelude to more revolutionary changes already being considered by retailers.
Science fiction movies such as
Blade Runner
and
Minority Report
have long predicted a world where interactive billboards, touchscreen kiosks and in-store scanning are commonplace. Those visually jarring predictions are now close to reality.
A
Motorola
( MOT)
white paper
, "The Next Revolution in Retail Technology," offered scenarios for how retailers can leverage technology to go from "channel-centric to customer-centric."
"Through cellphones, RFID readers andtags, wireless LANs, cellular networks and even set-tops, retailers can reach consumers anywhere and anytime -- at home, at work, during commute time, upon entry into your store, in the dressing room and even at the checkout line," it says.
Motorola offers the following scenario: At 6 a.m., a woman is awakened by her wireless alarm and a text message that was sent overnight from a local store reminding her to place her grocery order. She turns on her DVR to watch a recording of her favorite cooking show and finds the featured recipe looks good. At the press of a button on her TV remote control, she downloads the recipe to her computer and adds the ingredients to her shopping list -- all through a TV set-top.
A "smart" refrigerator uses RFID technology to compile a real-time inventory of all grocery-related items and an order is generated based on her pre-set inventory levels.
Buying a TV at a big box retailer, this same woman can use her smartphone to do a price comparison, get a customized discount, complete the transaction and complete the warranty application -- all within moments.
Retailers are also looking at 3-D virtual stores that add a more realistic shopping experience by mirroring the layout of their usual store location. In-store touchscreen kiosks and "display cases" add a virtual touch for planning the day's shopping.
Body scanning is also close to becoming commonplace. Retailers, including the
Gap
(GPS) - Get Report
and
Land's End
, experimented with such systems more than a decade ago. Gradually, scanners are starting to gain broader acceptance; even staid clothier
Brooks Brothers
is installing "digital tailoring" systems -- made by North Carolina-based company
TC2
-- that use light-based scans to get more accurate size measurements.
Several companies are also looking to perfect and market a curious blend of video game design and airport security to perfect the in-store body scanners that can both ensure a good fit and bypass the hassle of dressing rooms. The concept is to use the millimeter wave scans similar to those used by the TSA and adding clothing choices as an overlay of those images.
Companies such as
Microsoft
(MSFT) - Get Report
and
Intel
(INTC) - Get Report
are backing cutting-edge display technologies, as are smaller players including New York-based
Interpublic Group of Cos.
(IPG) - Get Report
.
Among the latter's technology is equipment that transforms store windows into a touchscreen and let then start virtually shopping,
Stores are also experimenting with "digital mirrors" that lets customers look at how a particular outfit might look on them -- without having to physically put anything on -- and add matching accessories to an order.
Closer to the shopping experience imagined in the movie
Minority Report
, Intel and Israel-based
YCD Multimedia
are among companies offering specialized, miniature cameras that can scan faces, determine information such as age and gender and target them with ads on in-store digital displays.
-- Written by Joe Mont in Boston.
>To contact the writer of this article, click here:
Joe Mont
.
RELATED STORIES:
10 Movies That Predicted the Future
The Retail Store of the Future
Get more stock ideas and investing advice on our sister site,