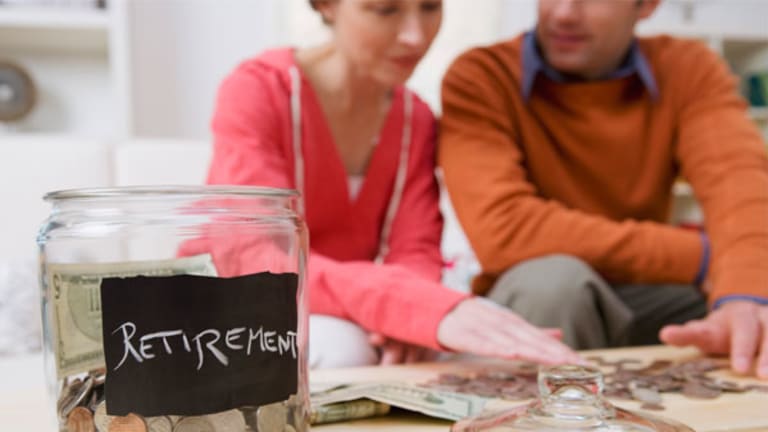 NEW YORK (MainStreet) Happy retirees have three or more income streams, take vacations at least twice a year, have at least two children and drive an Asian made vehicle, according to a new book called You Can Retire Sooner Than You Think (McGraw-Hill Professional 2014) by Financial Advisor Wes Moss.
Also See: You Need This Much for a Happy Retirement
"Happy retirees typically budget 30% of their gross income for taxes, 20% for savings and 50% for living life, which encompasses all spending," Moss told MainStreet.
The financial bare minimums that all Americans need in order to retire happy requires $500,000 in liquid savings from 401(k) plans, IRAs, investments accounts and savings account as well as a paid off mortgage. The truth, however, is that 75% of retirement age Americans have less than $30,000 saved and one in six older Americans live on less than $22,500 a year.
To catch up, Moss advises enacting a dramatic lifestyle and financial change that resembles a Millennial lifestyle.
Also See: Are Our Caveman Roots Preventing Us From Effective Retirement Planning?
"I call it economic shutdown," said Moss, chief investment strategist with Capital Investment Advisors in Atlanta. "Move in with your parents or children or get a roommate, cut your spending and save every other dime. No dinner out, no cable television, no vacations."
The happy group of Moss' study earns roughly $98,000 during their peak earning years, which is above average income during their working life.
"My data also shows that happy retirees spend at least five hours a year on their retirement planning," Moss said.
The most commonly owned vehicles for happy retirees are Asian-made cars such as Toyota, Lexus, Nissan and Hyundai, which are paid for in retirement by Social Security income from both spouses, pension money from at least one spouse and part time work.
"Many happy retirees continue to work for fun and portfolio investment income," said Moss. "They stop working not because they hate their job but because they have so many core pursuits they can't wait to engage more fully, such as travel, golf, volunteering and visiting family."
In other words, retiring happily often requires a change in attitude.
"Happy retirees are just as busy or more so, once they stop working while unhappy retirees tend to have less core pursuits that they are passionate about," Moss said.
While the majority of retirees say they lead fulfilling lives, it's not as if they haven't had curveballs. Half of retirees saw health care costs increase significantly in retirement, and among them 45% didn't anticipate these expenses, according to Northwestern Mutual's 2014 Planning and Progress Study. "Retirement is being redefined from one generation to the next," said Greg Oberland, president with Northwestern Mutual. "For those who have the flexibility and security to choose, many are deciding to continue working, possibly in second careers that are personally meaningful to them. The key is having that flexibility and security."
For those not yet retired, they expect to work until age 68, which is nearly a decade longer than current retirees, and 45% say they will continue to work in retirement not because they have to but because they want to.
"Even if you were disciplined about money during your career, you may find that you need to be even more disciplined in retirement," said Bijan Golkar, a certified financial planner and vice president with FPC Investment Advisory.
--Written by Juliette Fairley for MainStreet