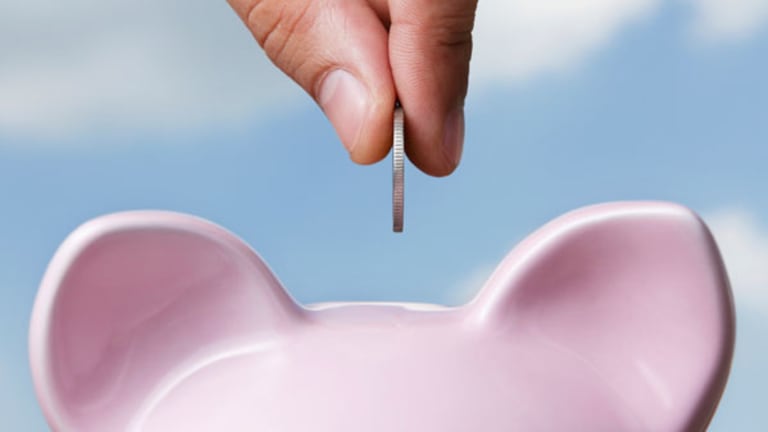 Liquid Planner Manages Time, Takes Lots of It
Top project management software isn't just for big firms anymore, but it costs time as well as dollars.
Nothing like two years of a grinding recession to get smaller firms focused on saving every last minute -- and every last dime.
Business process giants such as
IBM
(IBM) - Get International Business Machines Corporation Report
,
Oracle
(ORCL) - Get Oracle Corporation Report
and
SAP
(SAP) - Get SAP SE Report
have been all too happy to bend and bash their sophisticated business tasks, time management and collaboration tools to meet small business' efficiency needs. And a litter of startups -- with names such as
,
,
and
-- now add in everything from real-time Google Apps data to crowdsourcing of labor to, get this, mundane add-ons such as insurance.
To handicap the up- and down-side of bringing cutting-edge management tools to small businesses, I have been testing one of the most powerful, and complex, Web-based business tools for more than a year: Bellevue, Wash.-based LiquidPlanner.
Recently the firm announced an upgrade in service, so I, along with my business manager Carter and researcher Damon, spent close to an hour on the phone with company CEO Charles Seybold, breaking down -- admittedly, passionately -- what's good, bad and ugly about bringing high-powered project management tools into small firms.
WHAT YOU GET
LiquidPlanner, and tools like it, offer legitimately original management ideas at prices you can afford.
What these tools do is take big, fat, honkin' business concepts that once only big companies could deploy and boil them down into Web-based tools even a small shop can use. In Seybold's case, LiquidPlanner argues that business risk is equal to the range of time you and your people estimate it will take to get work done. So, his software prompts you -- or harangues you, depending on the day -- to list your tasks and guess how long it will take to get each one finished. Then it tracks how accurately you estimated, and holds you responsible by asking you to revise those estimates when you log time and do work.
In more than a year's use the tool has proven that it really does produce an eerily accurate estimate of how much you will spend on a given job and when it will get done.
The company claims 80% of projects come in on time and on budget. And I have to say, that is probably about right.
That's impressive stuff.
WHAT YOU DON'T GET
LiquidPlanner, and code like it, require a constant vigilance to process that sucks time and energy and tests your relationship with your human resources.
In this age of diminishing margins and ever greater use of contractors, it can be tough to get your team to bear the burden of managing process software in addition to doing their jobs. In LP's case, all the tasking and estimating creates a dizzying information overload that can drive away some good, smart people.
So exposure to the full fury of the model must be done in small bites your people can chew up and swallow easily.
BOTTOM LINE
If LP sounds new, that's because it is. And that's the beauty of it: Seybold is not a trained professional manager; he's a computer scientist with decades of real-world practical experience getting projects done. So his world view -- and his software -- is not contaminated with the same tired, MBA program-promulgated business principles that get many small firms in trouble.
Now, are you and your business up for this level of innovation? Only you can decide. As for me, I loved paying $30 per month per seat and being transported to the absolute leading edge of business scholarship.
Some in my shop may disagree. For me, it's been worth all the headache.
>To submit a news tip, email:
.
RELATED STORIES:
>>BatchBook Won't Replace Sales Rep's Sweat
>>Google Gmail Priority Inbox is Real Time Saver
>>Blackberry Apps Remain Simply Powerful
Follow TheStreet.com on
and become a fan on
Jonathan Blum is an independent technology writer and analyst living in Westchester, N.Y. He has written for The Associated Press and Popular Science and appeared on Fox News and The WB.