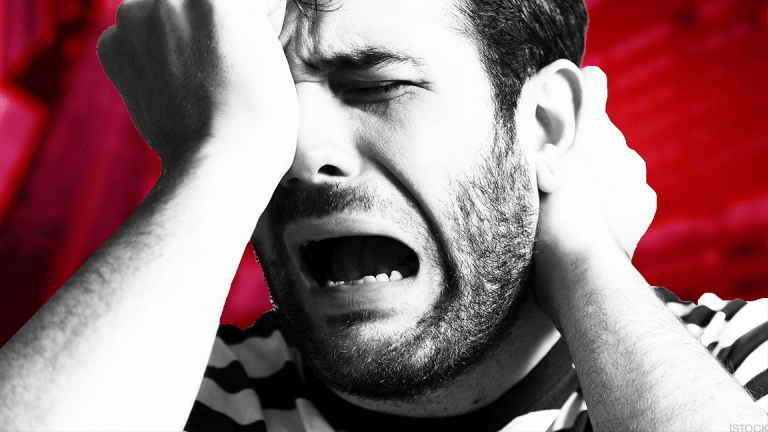 Lending Money to Friends Is a Big Mistake but There Are Solutions
So a friend wants a loan? Remember, about 99% of the time, that's a bad idea, buddy; especially without a signed contract that states the terms of repayment.
With new mobile money-sharing apps like Venmo, Square, Paypal and Google Wallet becoming more prominent among U.S. adults, especially younger tech-savvy millennials, it's never been easier to loan a friend $100 or so to get them to payday.
Unfortunately, lending money may be the easy part, getting the money back -- and preserving the friendship -- can be the lending equivalent of a root canal without a painkiller.
Consider these statistics from Bank of America (BAC) - Get Free Report and its "Friends Again Report," which among other issues, measures the impact of lending money to friends:
More than half of consumers have seen a friendship end over money owed;
77% of Americans believe IOUs are harmful to friendships;
More than two in five (43%) Americans would be willing to end a relationship with a friend for not paying them back. (Of those, nearly three-quarters say their financial breaking point is $500 or less, Bank of America reports.)
"According to our study, money is cited as a key stressor in friendships, and friends would rather talk about nearly anything -- such as drama in their family or even their weight -- before talking about money," says Meredith Verdone, chief marketing officer at Bank of America.
It gets worse.
A recent CreditCards.com survey of 2,003 U.S. adults revealed the negative results from co-signed loans "gone wrong" -- 38% of co-signers had to pay some or all of the loan or credit card bill "because the primary borrower did not."
While it's clear that many consumers are willing to lend money to their friends, the idea of asking to be repaid causes tension and stress, Verdone states. "In fact, survey respondents say asking a friend to pay them back is second only to forgetting someone's name as their most uncomfortable situation," she adds. "This avoidance often leads to the severing of ties among friends, as more than half of respondents have seen a friendship end over money owed."
Consequently, if you're approached by a friend or even a family member for a cash loan, weigh the pros and cons first. Unfortunately, there are usually more "cons" than "pros" in the loan/friend equation.
"There's a line that needs to be drawn in loaning money to friends," says Thomas J. Henske, a financial planner with Lenox Advisors, Inc., in New York City. "It is rare, at the larger amounts, that doing so ever has a good ending."
Those not-so-good outcomes can end the following ways:
You'll lose your friend -- The quantity of the cash loan amount, in particular, can be damaging to a friendship or family relationship. "At more significant sums of money, there becomes a lingering tension between two friends if a financial debt has become unsettled," Henske says. "The lender of the money tends to scrutinize every item the borrower [buys] and continues to think in the back of their mind, 'if he or she can buy that, why can't they start paying me back the money that they owe me?'"
You won't get the money back, even if you really need it -- The risk of non-payment of a friend-to-friend loan is real -- "Debt between friends and family members can not only lead to resentment and the loss of a friend, in the very unfortunate event of default, you often lose the money, too," says Steven Millstein, founder of Credit Zeal, a credit repair services company in Los Angeles. If the friendship really is over, good luck getting the money back.
Your credit health may be at risk -- When you lend a friend a large amount of cash and it's not paid back, that could put you at risk of not paying your bills or paying them late, a scenario that could lead to a lower credit score.
Video Exclusive: Inside Jim Cramer's Action Alerts Plus Club for Investors
If you do decide to help a friend in financial need, get some legal protection. A dated and signed agreement is valid in court (but an oral agreement, not so much.)
"I agree that you should not loan more than you can afford to lose, but I don't consider it a gift," notes Tiffany Bradshaw, a Los Angeles-based marketing brand strategist who has lent money to "quite a few" friends in the past. "In the end, I do want my money back."
Bradshaw touts a mobile app called Shake by Legal Shield, that enables personal lenders and borrowers to create, sign and send legally binding agreements in seconds. "I can put the terms of the loan on Shake, have something in writing, and they can sign it and text me right back."
Yet maybe the best attitude about lending money to friends is never expecting the cash back. "If you loan a friend or family member any money, it's best to do so without expectation of being repaid," says Ryan Stewman, CEO of Hardcore Closer, LLC, in Carrolton, Tex.
"When you loan someone close to you money, getting repaid is a bonus," he says.
More of What's Trending on TheStreet: