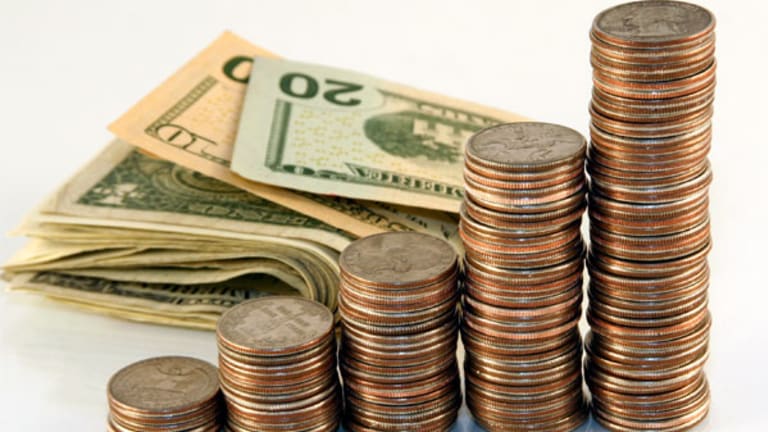 Knowing When Your Deal Needs a Real Estate Agent
Real estate has become a do-it-yourself industry, but there are still many deal quirks with which the expertise of an agent is worth it.
NEW YORK (
) --You're standing on a hilltop with a view to die for, just the place to build your second home far from the madding crowd. But you have some nagging questions. Will the property pass the "perc test" required for a septic system? How deep will you have to drill for water? Can you build on the high spot you like, or is that too close to the property line to be legal?
Even an experienced home buyer can run into unfamiliar issues when buying raw land, or a home that will be rented out part time, or a property that comes with deed restrictions limiting building styles. A buyer who's new to the game may find the whole process mystifying. How do you press on through this alien territory?
Keep two terms in mind: "buyer's agent," and "contingencies."
Today, home shopping is largely done on the Internet, where listings with photos and details are offered on sites like
Realtor.com,
Zillow.com and
Trulia.com. When you find a property you like, you call the real estate agent named on the listing and arrange a showing.
But if you stop there, you'll deal only with agents for the sellers, and these agents are legally required to look out for the seller's interests, not yours. So, if there's anything about the deal that makes you uneasy, work with a buyer's agent, who will be legally bound to represent your interests.
There's no expense in this, since your agent will be paid with half of the seller's agent's commission. Look for an agent who has plenty of experience where you want to buy, and someone who has dealt with the special issues in the past -- like finding water and new-construction rules on things like setbacks, building heights or keeping horses.
You may have to consult additional experts, and you'd be better off with referrals from a good buyer's agent than those from the seller's agent, or ones found stumbling around on your own.
Then consider the contingencies, which are requirements you can write into the contract when you make an offer to buy. If a contingency is not met, you have the option of pulling out of the deal.
In the raw land example, a buyer would make the sale contingent on the site being approved for a septic system, and on well water being found with a minimum flow rate within a maximum depth.
The more familiar types of contingencies specify which appliances and window treatments come with the home, and it's common to make a deal contingent on the buyer being approved for a mortgage at a maximum interest rate.
In theory, you can come up with just about any contingency you want. You might make the purchase contingent on getting subdivision approval so you can build two homes instead of one, or on getting a variance allowing you to do something not strictly allowed, like building an oversized home on a small lot.
But as a practical matter, your contingencies are subject to the laws of supply and demand. If there are lots of buyers, the seller probably won't agree to an oddball contingency unless you're offering a premium price. A seller will also balk at any contingency written so loosely that it would effectively allow you to walk away from the deal if you simply changed your mind.
A good buyer's agent should be able to help you walk that tightrope. But remember: The buyer's agent, though working for you, gets paid only when the deal goes through, and thus has a financial incentive to downplay problems. In a tricky negotiation, you might want to spring for a real estate lawyer as well -- someone who will be paid no matter what the outcome.
--By Jeff Brown
More on real estate deal-making:
Walk out of a home deal unscathed.
How to handle your real estate agent.
The real deal behind real estate agents
Follow
TheStreet
on
and become a fan on