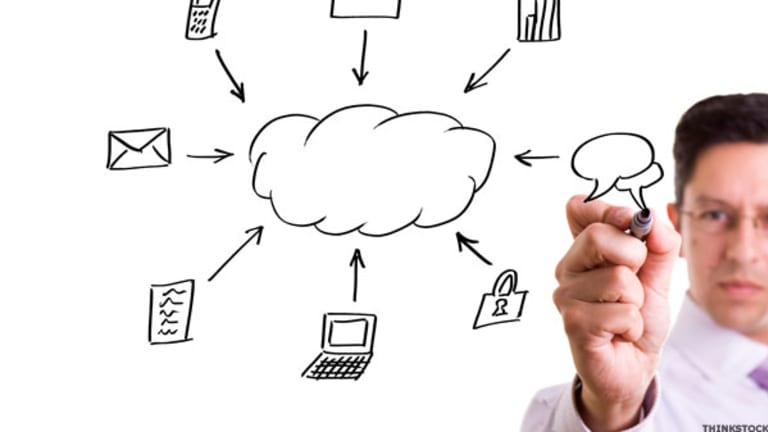 Know Where to Look for Small Biz Funding
Despite the late pain in the financial sector, there are still plenty of lenders willing to put cash into your enterprise.
The recent news that banks are curtailing their small business lending should give any entrepreneur pause. With home refinancing all but off the table (a heretofore popular method of funding a start-up or expansion), the idea is quite unpleasant that normal small business bank loans are now also going to be harder to get.
But all is not lost, and it may not even be as bad as advertised.
Sure, large small business lending institutions like
Bank of America
(BAC)
and
Citibank
(C)
are going to be more conservative with their lending practices. Heck, everyone is. But that does not mean that they are not lending. They are.
For instance, Small Business Administration guaranteed loans are still a viable option for many small businesses. In fact, SBA loan guarantees may be more valuable than ever. With lenders nervous about lending, getting an SBA loan means that you are making it less risky for the bank to lend you money -- and one thing banks like these days is less risk.
The other thing to realize is that there are many different SBA loan programs to choose from, so finding one to fit your situation is also very doable. For instance, you might want to check out these:
The lowdoc loan: These loans are supposed to be fairly quick (a few days from application to funding), and can go as high as $150,000. The 7(a) loan guaranty program: This is the granddaddy of SBA loans. Like other SBA-backed loans, the purpose of the 7(a) program is to help get funding to folks and businesses that otherwise may not qualify. The 504 program is for businesses who want to invest in upgrading fixed assets, like machinery and real estate.
Banks that offer SBA loans are pretty vocal about it, so if your bank is one of them, you will likely see signs to that effect in your branch. You can also call your local SBA office to get a list of nearest lenders.
Banks that offer SBA guaranteed loans will look at the same criteria as other banks, but they should be a bit more lenient and forgiving. The "four C's of credit" will nevertheless be the starting point:
Collateral (Do you have any?)
Character (Do you have a history of repaying loans?)
Capacity (Will you have the ability to repay the loan?)
Capital (How much do you need?)
Another option, aside from finding an SBA-backed loan, is to look to private lenders. Private equity firms, long associated with mergers and acquisitions, are increasingly stepping into the void and offering expansion capital. This may take the form of an equity interest in your business (partial ownership), or debt financing (a loan); it all depends on the situation.
But the bottom line is, funding is still available if you know where to look.
Steven D. Strauss is a lawyer, author and USA TODAY columnist. His latest book is the
Small Business Bible
. He has spoken around the world about entrepreneurship, including at the United Nations, and has been seen on CNN, CNBC, MSNBC,
The O'Reilly Factor
, and many other television and radio shows. He maintains a Website at www.MrAllBiz.com.