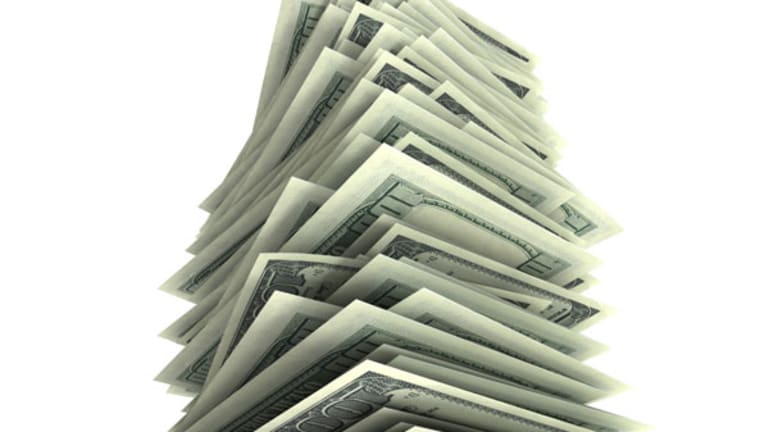 Kindle Fire: Everything You Need to Know
Amazon made its long-awaited jump into the tablet market Wednesday with the Kindle Fire. Here's what you should know.
NEW YORK (MainStreet) -- Ever since Apple came out with the iPad in April 2010, we've been waiting for someone to come out with a legitimate competitor. H-P (HPQ) - Get Free Report tried and failed with the Touchpad, while Samsung took its best shot with the Galaxy Tab.
But it looks like the company with the best chance of challenging the iPad's dominance is
Amazon
(AMZN) - Get Free Report
, which brought e-readers into the mainstream. And on Wednesday the company officially announced the launch of its long-awaited tablet, the Kindle Fire. Here's what you need to know about it:
Amazon made its long-awaited jump into the tablet market Wednesday with the Kindle Fire.
The device.
The Kindle Fire has a 7-inch color screen. But despite the size -- the iPad is 9.7 inches, by comparison -- the Fire is definitely a full-blown tablet. It runs a version of the Android operating system that has been customized for the Fire, which means Android apps. It does not have 3G connectivity like the more expensive versions of the iPad do, so if you do a lot of mobile computing in places without Wi-Fi, you'll have to get a
mobile hotspot
. There are no cameras on the device, so videoconferencing is out.
What it does.
The Fire is basically a one-stop shop for all of Amazon's services. You get apps through Amazon's own
Android app store
. If you're a subscriber to Amazon Prime ($79 a year), you can stream Amazon's ever-growing library of instant video offerings. You get free Amazon cloud storage for all your Amazon content, including your library of MP3s -- which, of course, you can download directly from Amazon.
The browser.
Amazon introduced a browser, named
. While we question the mixed metaphors of Fire and Silk (isn't silk flammable?), the browser sounds awesome. The big selling point here is that it's a "split browser," meaning much of the processing work is farmed out to Amazon's cloud computers rather than relying on the device's own power. That means Web pages load much, much faster because Amazon's own computers are sharing the workload. And it will learn your browsing habits, so if you tend to visit
and subsequently visit the Small Business section, it will learn to pre-load the Small Business section once you open up the
TheStreet
's homepage.
The price.
The Kindle Fire will retail for $200. Yes, you read that right. That's even lower than the rumored $250 price point we had heard, and it is of course a full $300 less than the cheapest model of the iPad 2. In the past,
analysts have said
production costs mean that it's difficult, if not impossible, to put out a tablet that costs less than $350. The fact that Amazon can price a tablet this low suggests it's found a way to keep production costs way down, or that it's willing to sell these at a loss to make a splash in the tablet space (and, of course, expand the user base of Amazon Prime and the Kindle store). In any case, it's fairly clear Amazon just threw a Molotov cocktail into the tablet market with this sort of pricing.
Where and when.
The Kindle Fire is
available for preorder on Amazon.com
. It will ship starting Nov. 15 on a first-come, first-served basis. It ships for free, of course -- this is Amazon we're talking about.
One more thing...
Remember the Kindle e-reader? Yeah, that's under $100 now. Before launching into the Fire announcement, Amazon CEO Jeff Bezos announced a new, keyboard-less Kindle Touch that will cost just $99. If you want 3G on it, you can pay $149 and have free 3G for life. Want the old-fashioned Kindle? It will cost just $79. All three e-readers ship starting today.
>To submit a news tip, email:
.
Follow TheStreet.com on
and become a fan on