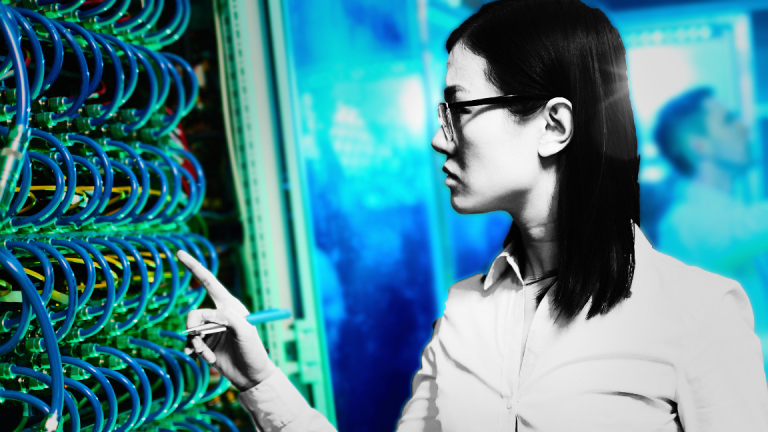 Jobs Where People Are Paid the Most Money in the U.S.
Still waiting for that well-deserved raise? Many employees are seeking jobs that pay more money, instead.
People seeking higher wages should enter fields where the demand for workers tends to outstrip the supply. Some of these fields include actuarial, banking and finance, computer and information sciences, engineering and data analytics, said David Gulley, an economics professor at Bentley University, Waltham, Mass.
Wage growth has remained lackluster in many sectors for several years, although job growth has been strong and relatively steady. Salaries have not matched the pace of job growth for many years.
Employees who want to obtain higher salaries can either go back to school, switch careers or move to another field.
About 52% of U.S. employees did not receive a salary increase in the past 12 months, according to a November report from Bankrate, a New York-based financial content company. The issue worsened among employees who are 53 years or older, with 64% who did not see a recent wage increase through a pay raise or a new job, while 47% who were younger also failed to receive a salary hike.
Cost-of-living increases declined in 2017, with only 27% of employees recieving them compared to 30% in 2016. The number of performance-based pay increases also declined and fell to 37% of raises in 2017 compared to 52% in the previous year.
"It's disappointing that Americans' wages have not improved," said Greg McBride, chief financial analyst for Bankrate. "Though younger workers are experiencing career advancement, older Americans are hampered by stagnant incomes. This makes it even more vital to start saving early, since significant wage gains become less frequent as you get older."
Employees who have skills that are in demand but in short supply have a "much better bargaining position," he said. "So do those people who can quantify their impact on the bottom line, particularly relative to their peers."
Some traditional fields continue to pay well such as a skilled computer programmer or a "rainmaker" sales executive, McBride said. 
"There are certain people who are always in demand," he said. "I've never met an accountant, engineer or computer programmer that has trouble finding work." 
The median base salary for both a devOps engineer and a data scientist is $110,000 each,  according to Glassdoor, a Mill Valley, Calif.-based employment website that includes reviews from former employees, by examining and combining the number of job openings, salary and overall job satisfaction rating.
Higher wages can also be obtained with more traditional blue-collar jobs such as plumbing, HVAC technicians, manufacturing or other skilled trades in the medical or automotive fields. The median base salary for a nurse practitioner is $100,000, according to Glassdoor.
The top fields to consider include the following: engineering, finance and accounting, human resources, information technology, life sciences, manufacturing and logistics, non-clinical healthcare and office and administration, according to Randstad North America, an Atlanta-based staffing company. The data from recruiters looked at criteria such as the number of qualified candidates and available positions, market growth and salary range.
The information security sector has one of the highest salaries in IT, said Greg Reber, CEO at AsTech, a San Francisco-based security consulting company. Artificial intelligence and machine learning experts are also in high demand since both AI and information security are very popular goals of companies.
"Information security technical positions, as opposed to the softer skills side of things such as  compliance or regulatory policies are in higher demand and therefore, pay more," he said. 
Not only is the compensation for cybersecurity jobs high, white hat hackers are always in demand to defend companies against the growing number of daily threats, said Bret Fund, CEO at SecureSet, a Denver-based immersive, accelerated cybersecurity academy:
"There are many exciting and challenging career opportunities in the cybersecurity industry at the moment that pay extremely well," he said. "Bad hackers are increasing in ranks. The need for this type of talent will only continue to increase and salaries will remain high."
The median base salary for an information security engineer is $100,000, based on Glassdoor's data.
Sales and technical jobs tend to produce higher-paying salaries, said Jim Fowler, founder of Owler, a San Mateo, Calif.-based company that provides data from more than 15 million companies.
"Any field that requires a skillset around a business that gets massive liquidity rewards earners well, which includes software engineers, human-computer interactions, usability and design," he said. "Design and usability are indispensable to the tech sector."
Software engineers "never go out of style since they're the building blocks of the tech workforce," Fowler said. "As a former salesperson and vice president of sales myself, sales jobs are always in demand -- every company is in constant and relentless need of sales growth."
Read more:
How Much Do Accountants and CPAs Make?
Subscribe to TheStreet on Youtube and enjoy these Editor Picks!
More of What's Trending on TheStreet: