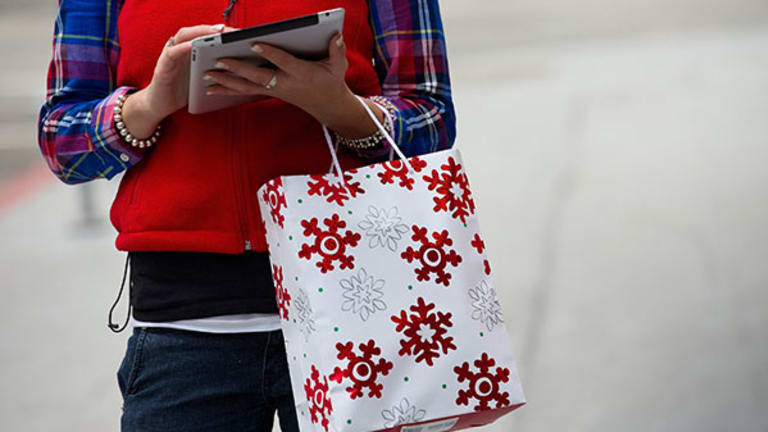 It's Cash Over Mobile Payments This Holiday Season - And By a Wide Margin
Security concerns are limiting the use of mobile payments this holiday season.
Chances are you'll be spending about $805 this holiday season, according to the National Retail Federation.
But chances are high you won't be using mobile apps to pay for presents and party favors.
According to Bankrate.com, mobile payments just aren't catching on with U.S. consumers of age groups. "Just 14% of U.S. adults who use a smartphone or a similar handheld device plan to use services such as Apple Pay or Android Pay even once this holiday shopping season, including 19% of Millennials," Bankrate states. "Among those who don't plan to make mobile payments, the top reasons were 'not secure enough' (36%) and 'other payment methods are more convenient' (31%)."
About 70% of shoppers will use cash or debit cards to pay for holiday purchases. 22% will use credit cards, Bankrate reports.
What's interesting about consumers and mobile payments is that the most common fear linked to digital payments - angst over security breaches - might be overblown. "The most common misconception surrounding mobile payments is that they are not secure," says Mike Cetera, an analyst at Bankrate. "Truth be told, fraud is much more likely to occur on ordinary credit and debit card transactions. And of course cash can be lost or stolen without any consumer protections."
Other experts say Americans will use mobile payments this holiday season, but with strict limits. "Currently, the vast majority of payments using mobile wallets are for low priced goods below $20," says Bob Bentz, president of Purplegator, a mobile-first digital agency located in suburban Philadelphia. "That could be because restaurants such as McDonald's and Panera are well-known users of proximity mobile payments or that users are reluctant to pay for more expensive good with mobile wallets."

Bentz does see clear sailing ahead for mobile payments, once consumers grow used to the technology. "Digital wallets and mobile payments just make sense and their added convenience and security will ultimately lead to greater use," he says. "People carry their smartphones everywhere they go. Now, in addition to being their primary device for music, taking pictures, and accessing the internet, the smart phone can now also be their wallet." 
Is there really a need for having all those plastic cards in a wallet when the mobile phone can pay for things? 
James Goodnow, a Phoenix-based attorney and recently named one of "America's Most Techiest Lawyers" by the ABA Journal, says that level of acceptance won't be happening anytime soon. "14% of Americans using mobile to buy holiday purchases actually seems high as the validity and security of mobile payments is still really an unknown," Goodnow says. "People are skeptical, and the early adopters are really the 'beta-testers' - there's no track record yet. Combine this with last season's highly publicized Target security breach -- which included my information -- and it's easy to see why people are hesitant to jump onboard."
Some mobile technologies offer better consumer protections than others, and eventually they will drive digital payment growth. "Apple Pay actually makes simple financial transactions more secure," he says. "The Apple Pay mobile payment system on your iPhone requires a fingerprint for security verification. Apple Pay on your Apple Watch requires the device to be on your wrist so the heart rate sensor can sense the rightful owner's heartbeat."

"A stolen wallet is thus a treasure trove until someone shuts those cards down, but if someone steals my phone or watch, they can't use my Apple Pay without my fingerprint or heart rate," Goodnow adds.
While technology firms work out the security kinks, and as consumers grapple with security concerns, mobile payments shouldn't be a huge factor this holiday season, if Bankrate is right.
Given the hoopla surrounding digital commerce, and the prevalence of smart phones, that's a surprising takeaway this holiday season.
Maybe, just maybe, mobile's big breakthrough will come in 2016, or even 2017 - but it's just not happening in 2015.