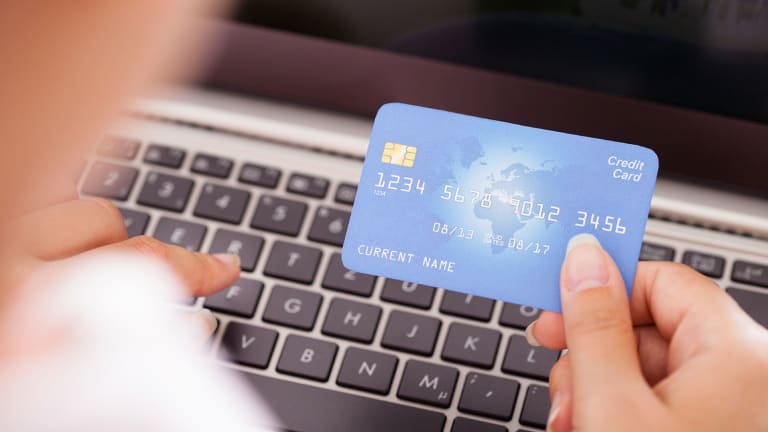 Is Your Spouse Cheating on You -- With Money?
Millions of Americans keep secret credit cards and bank accounts from their spouses, which isn't helping their finances or their relationships.
Yes, keeping a secret credit card from your spouse is cheating.
At the very least, it's a terrible Valentine's Day surprise.
Financial infidelity is a great way to shatter trust in any relationship, but especially in a marriage. According to a survey by CreditCards.com, 15 million Americans have concealed a bank or credit card account from their live-in spouse, partner or significant other. These aren't just youthful indiscretions, either: Though 31% of Millennials (18-37) admit to keeping a secret card or account, their Baby Boomer (54-74) parents do so, too.
"Keeping financial secrets in a relationship, just like any other type of infidelity, is a sure-fire way to spark an argument," says CreditCards.com senior industry analyst Matt Schulz.
An argument may be the best-case scenario. Thirty-one percent of those in a relationship think that keeping a credit card, checking account or savings account secret from a partner is worse than cheating physically. Those making less than $40,000 a year are more likely to share this opinion. It doesn't help that couples have trouble with financial trust from the outset: While 85% say they're honest with their partners about money, only 77% say they believe their partners are truthful with them about their finances.
Even though 63% of romantic partners discuss finances at least a few times a month, only 52% strongly believe that their spouse or partner is honest with them about money. More than 60% of those same people believe they themselves are honest with their significant other when it comes to finances. As a results, 11% of all couples say they never discuss their combined finances, while 29% of couples who aren't living together avoid the topic altogether.
"Honest, ongoing communication about money is vital to any serious relationship," Schultz says. "When in doubt, talk it out."
When couples don't communicate their financial concerns, they tend to take matters into their own hands. Roughly 17 million U.S. credit cardholders snoop on the spending habits of someone they share a credit card account with, according to a separate CreditCards.com survey. One in five cardholders in total admit to peeking at another person's online (16%) or paper (12%) credit card statements.
That's down from June 2008, when 20% were eyeballing printed account statements to see what someone else was spending, while 15% went online to play auditor. But just consider that 17% now say they feel closer to the other person because of the shared account -- almost double the 9% who said so eight years ago.
All that snooping resulted in 19% of joint accountholders getting into arguments over those accounts during the recession and 12% still doing so today.
"When you share an account with someone, it's important to know what the other person is doing," Schulz says.
All of that financial history carries added weight if one or both partners have a lot of debt or past debt that was handled poorly. While combining banking or credit card accounts can help a partner with bad credit improve credit score and look better in the eyes of credit bureaus, it can also sink the other spouse's credit. Those decisions require trust on both sides.
"If one spouse has a history of being financially irresponsible, especially if mainly due to late payments and missed bills, having the family finances managed by the financially responsible spouse can and will help boost the lower-credit score of the irresponsible spouse," says Anthony D. Criscuolo, a certified financial planner with Palisades Hudson Financial Group in Fort Lauderdale, Fla. "But it takes time."
If couples communicate their expectations in advance, they can set financial guidelines and create sound credit and spending strategies for everyone involved. That has huge implications, since bad credit can derail a loan or saddle it with an enormous interest rate if a couple ever buys a car or a home together. Before a couple reaches an impasse over more major life decisions, it helps have open discussions about credit early in the relationship before people start sneaking around with hidden credit cards or snooping through statements.
"Credit history is just that -- a history," Criscuolo says. "It takes time to fix a bad history, but being married to someone who is financially responsible who will always pay bills on time will help the credit score of both account owners."
Subscribe on Youtube for extended interviews, Cramer Replays, feature content, and more!
This article is commentary by an independent contributor. At the time of publication, the author held no positions in the stocks mentioned.