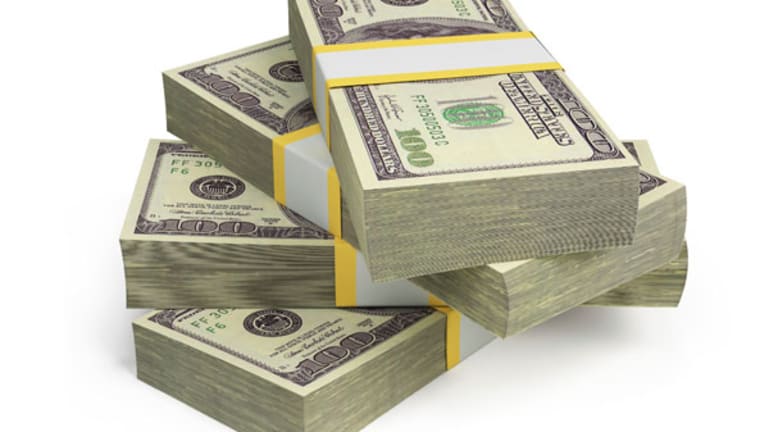 Is Spring Still Exciting When You Haven't Had a Winter?
Unusually mild winters that hurt ski slopes and may crush crops could boost sales and travel.
Unusually mild winters that hurt ski slopes and may crush crops could boost sales and travel.
NEW YORK -- (
) -- When you've already had a warm winter and are getting temperatures into the 70s and 80s in March, what's to anticipate about spring?
The start of the Major League Baseball season aside, this year's transition from winter to spring for the Northeast and much of the Midwest will be among the mildest in history. According to the National Oceanic and Atmospheric Administration, December through February was the fourth-warmest winter on record for the lower 48 states. The average temperature was 3.9 degrees above the average from 1901 to 2000 and the warmest since 2000.
Unusually mild winters that hurt ski slopes and may crush crops could boost sales and travel.
In Albany, N.Y., for example, the average high in January was 37 degrees, when it's usually below freezing, according to the National Weather Service. In Tulsa, Okla., the average high last month was about 57 degrees, 9 degrees higher than normal. The Upper Midwest, Great Plains and a few other areas were "much above normal" in temperature, NOAA said. None of that news amounts to anything good and could end up being really harmful to trees, shrubs and perennials, says Dr. Bert Cregg, an associate professor in the horticulture department at Michigan State University specializing in tree physiology and nursing landscape.
"We are definitely getting into some uncharted waters having this much accumulated heat this early in the season," Cregg says. "I was on the conference call with our head climatologist last week and we were breaking records left and right, so we really don't have anything to compare it to."
So where has winter been hiding out? Look in Northern Canada, Alaska, Russian and Europe, where the canals in Venice froze just before Carnival. The problem for much of North America this summer has been the jet stream's stubborn refusal to budge southward for any length of time. Normally a system of high pressure parks itself over Greenland and Northeast Canada for the better part of winter and forces cold Arctic air south.
With a weakened pressure system and strong La Nina winds from the West, large swaths of the U.S. has been kept high and dry. Not only is it warmer, but since cold fronts aren't colliding with warm fronts because of the jet stream's stubbornness, many regions haven't received the winter precipitation they're used to, leading to outright drought in Texas and other places.
In some ways, it's worth celebrating. Utility company
Consumers Energy
in Michigan says its natural gas customers are paying roughly 20% less in heating costs than during the same time last year. Ohio's
Columbia Gas
says a combination of decreased demand and increased supplies from Pennsylvania and Texas have dropped its rates by 24%.
It also has great potential for home and garden shops such as
Home Depot
(HD) - Get Report
and
Lowe's
(LOW) - Get Report
, which already saw a 15% spike in sales during February with help from higher temperatures. That's already a much prettier picture than Harvard University's Joint Center For Housing Studies painted in January, when it predicted first-quarter expenditures on home improvements would drop 2.5% from the same period last year.
As we'd mentioned, though, that warmth also meant no snow. In February alone, the Northeast averaged 8.3 inches of precipitation, about 90% below normal. That saved Rochester, N.Y., $1.1 million in snow removal costs, but also cost three of New York's state-run ski resorts about 100,000 fewer visitors than the year before. This resulted in an 11% revenue drop at Gore and Whiteface Mountains in the Adirondacks, and a 38% decline at Belleayre Mountain in the Catskills. In addition, sales of ski and snowboard gear and clothing in the Northeast were down 12% through January, according to the SnowSports Industries of America and the Leisure Trends Group. Fewer flights were delayed, but the slopes themselves certainly suffered.
"The ski resorts obviously are hurting a lot, but we're getting to the spring ski season now anyway, so it's definitely time for discounts," says Anne Banas, editor of
TripAdvisor
(TRIP) - Get Report
travel site SmarterTravel. "There have been a lot of great deals to the ski resorts this winter so far, but I haven't seen a lot of ski resorts, hotels and destinations advertising deals because of the weather and lack-of-snow craziness."
Warm weather also kept precipitation below normal for Minnesota, Missouri, Iowa and parts of Ohio despite February storms in parts of those places, but helped spawn tornadoes in Missouri, Illinois, Indiana, Kentucky and Ohio. By temperature and aesthetic, it's been spring in these regions for weeks. In Washington, D.C., the cherry blossom trees are already blooming. In Boston, where white-pink magnolia trees usually line the Boston Marathon's route on Marathon Monday in mid-April, the magnolias are already in full bloom. That's great to look at, but really bad news for those trees.
"The thing you have to remember is that in most of these locations in the Upper Midwest and Northeast, we're going to get some hard freezes, probably several," Gregg says. "What we're going to see
is late frost damage where a lot of trees will have some die-back and trees and shrubs that haven't broken their buds yet will have some bud death. You'll have unsightly dead material until new growth comes."
That's not such a big deal for your average bit of arbor, but in states such as Michigan, Minnesota and New York, where fruit trees that produce peaches, plums, cherries and apples are plentiful, it could be disastrous if they've already started blooming. Bigger growers can ward off the frost with turbines that prevent the frost from settling or irrigation to keep the plants active, but smaller growers could struggle.
It also could throw travel plans off quite a bit. Washington's cherry blossoms are a big tourist draw and their early bloom could be a boon amid warm weather. Much more oppressive warmth, however, could also make for an impressive display of wildflowers later this year in Texas hill country.
"Texas has some beautiful wildflowers in the Fredricksburg, Texas, hill country area and one of the things the experts are predicting is that because of the weird weather effects, it's going to be a great year," Banas says.
All of that early blooming doesn't necessarily translate to the garden, however. If all the warm weather is making backyard gardeners anxious to get their annuals and vegetables into the ground, Cregg says it's still way too soon. He advises that growers pay attention to the staff at their local gardening center and stick to their region's growing schedule.
"You really need to throttle back your excitement a bit, and it's hard to do when it's 80 degrees here today and 83 degrees tomorrow," Cregg says. "That doesn't mean that things can't change and that last frost is the critical one."
If that just sounds like a whole bunch of worrying for nothing, Cregg notes that it's a gamble you may not lose. Fluctuations in the jet stream in early March put temperatures at 77 degrees in Minneapolis and 56 degrees in Los Angeles, but that unpredictable pattern could bypass your area. If you really want to push it, just be aware that you may have to go out and cover whatever you put into the ground with a bedsheet just to keep it alive after a late frost.
"Some years you might get away with it, and who knows? It would be unheard of, but we've been seeing things that have been unheard of already, so maybe we just slide by," Cregg says. "The climate record says it isn't going to happen, but the climate record also said we wouldn't have a week of 80 degree weather here in Michigan."
>To submit a news tip, email:
.
RELATED STORIES:
>>Seven Travel Spots That Avoid Spring Break
>>How Tough Guy Mud Races For Cubicle Commandos Took Off
>>Does NCAA March Madness Really Beat The BCS?
Follow
TheStreet
on
and become a fan on
Jason Notte is a reporter for TheStreet. His writing has appeared in The New York Times, The Huffington Post, Esquire.com, Time Out New York, the Boston Herald, the Boston Phoenix, the Metro newspaper and the Colorado Springs Independent. He previously served as the political and global affairs editor for Metro U.S., layout editor for Boston Now, assistant news editor for the Herald News of West Paterson, N.J., editor of Go Out! Magazine in Hoboken, N.J., and copy editor and lifestyle editor at the Jersey Journal in Jersey City, N.J.