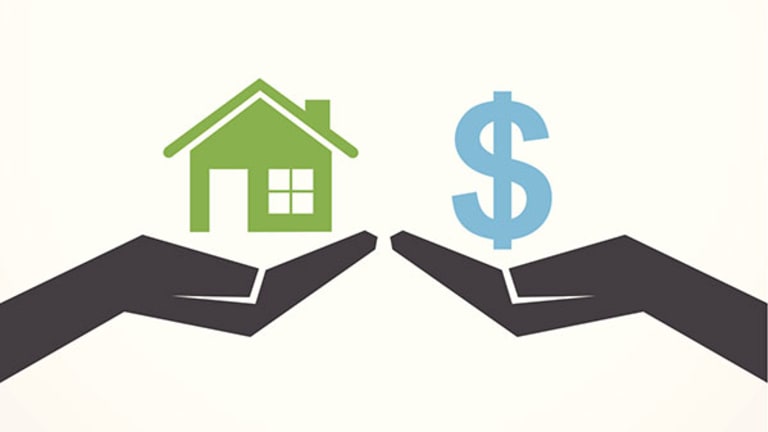 Is Renters Insurance Worth It? Absolutely
Let's play three-truths-and-a-lie, insurance edition.
Let's play three-truths-and-a-lie, insurance edition.
Let's play three-truths-and-a-lie, insurance edition.
Which of these corporeal claims will never get filed? Mark McGuire's ankle, Taylor Swift's legs (a tactic popularized by Betty Grable), Daniel Craig's entire body (he does his own stunts), and Tom Jones's velvety voice?
Stumped? The one about Tom Jones. It's his chest hair that's insured, not his voice.
That's a lot more interesting than insuring your stamp collection, isn't it? But no matter how fabulous your life may or may not be, skipping basic renters insurance is roundly unwise for one simple reason: the coverage you receive for the price you pay is an excellent value. Tens of thousands of dollars worth of coverage for your stuff—from your new Apple Watch to your old Matchbox cars—averages about $187 per year.
That's cheaper than two decent concert tickets, cheaper than a low-end digital camera and equal to about one-fifth of the average monthly rent in the U.S.
And, yet, according to the Insurance Information Institute, only 40% of American renters have renters insurance. Renting and insurance are not only the domain of new grads or Millennials, either. The number of Boomers signing leases has gone up. The Urban Institute in Washington, D.C. predicts the number of renters 65 or older will hit 12.2 million by 2030—or double the number in 2010, and Zillow holds that today the number of vacant rentals is at a two decade low, ultimately boosting the average cost of renting. Numbers around how many Boomers carry renters insurance versus how many Millennials carry renters insurance are hard to come by, but one thing is certain: insurance just isn't that popular.
"Renters insurance is an inexpensive product and it provides a lot of protection," says Jeanne Salvatore, senior vice president for the Insurance Information Institute, "and I think the 60-40 split between uninsured and insured is about human behavior. If you're not required to do something, you're probably not going to do it."
Every U.S. state requires some minimum coverage for auto insurance, but not every state requires minimum coverage levels of renters insurance. Still, according to the National Multi Housing Council, 84% of management companies require residents to purchase coverage—and you can be in violation of your lease if you can't prove that you have a policy.
"It's important for a renter to be aware that your landlord may have insurance, but that it probably only covers the building where you live, and not your belongings or your liability for accidents," says Ann Avery, spokesperson for State Farm Insurance in Minnesota. "If your possessions are stolen during a break-in or damaged by a fire or severe weather, a renters insurance policy will allow you to recover their value."
Most of us aren't living like millionaires. Surveying your apartment or home, you may not have a whole lot of confidence that individual pieces of furniture—that IKEA couch, that vintage chair or that outlet-bought dining set (if you have an actual set of anything at all, that is)—are worth much. Look again, says Sperry Mylott of Travelers Insurance. In aggregate, your stuff is worth a lot, and even individually that stuff may be worth enough that the cost of replacing it is daunting.
"I think there is an incorrect assumption that if you're renting, you probably don't have a great need to insure your contents," she says. "But what about that expensive laptop, tricked-out road bike, or that closet full of designer duds?"

And, what about those designer duds? Would you miss them if they went up in smoke? The common line of reasoning among uninsured renters for remaining uninsured is usually some version of "Oh, what are the chances, really." The chances are actually quite good that you'll need to file a claim: 1 in 20 to be exact (or, according to the Insurance Information Institute, 4.8% of insured homes filed a claim in 2013). The claims used to create those odds range from a complete loss of personal property caused by a biblical deluge to electronics theft due to a break-in. Fire and lighting top the list of most expensive losses, with a five year average of $37,153 per incident, followed by bodily injury at $19,466 per incident. Credit card theft and the catch-all "other" pull up the rear with an average $592 per incident.
State Farm Insurance is the biggest issuer of homeowners and renters insurance in the U.S., with more than $17 billion in direct premiums written and more than 20% market share. State Farm's interests aside, Avery points out that renters insurance is not about playing the odds, but one of the costs of being an adult. We're all taught to take care of our things and while you can insure yourself to the absurdist hilt, a renters insurance policy can be squarely filed under common sense.
"I can tell you that a renters insurance policy often costs less than a dollar a day," Avery said. "In case of the unexpected, this affordable policy can protect you against losses that may be worth thousands of dollars, and can provide the security of being able to recover." 
And recovery is about more than buying new things, says Salvatore. It's not just about the event, itself, that triggers the claim, but what happens while you piece your life back together if that event requires significant repair.

"The one thing people don't often think about is the cost of additional living expenses," Salvatore says. "And if the place you are renting is insured against a fire, for instance, that policy also covers the cost of living in a hotel and buying emergency clothes while you're waiting for your house to be repaired."