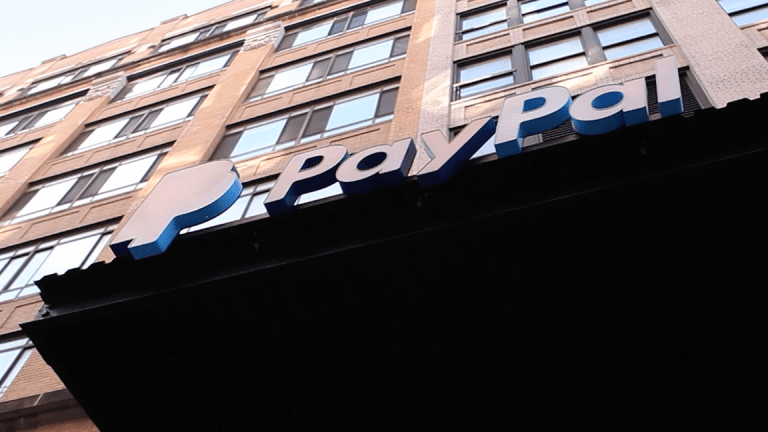 Is PayPal Safe? Yes, and Here's Why
PayPal is safe, but users will need to take some specific actions to maximize data security when using the digital payment platform.
PayPal is safe for both buyers and sellers if they follow the appropriate security protocols like using two-factor verification, and take full advantage of the security measures PayPal offers its customer base, according to security experts.
Still, with the burgeoning use of PayPal - there were 237 million active PayPal accounts in the first quarter of 2018 - users have every right to wonder whether PayPal is safe to digitally send and receive money.
PayPal certainly believes it's safe to transmit money on its platform.
"Yes, we keep all your information safe," the company states on its web site. "When you send a payment using PayPal, the recipient won't receive sensitive financial information like your credit card or bank account number. This way, you don't have to worry about paying people you don't know."
PayPal does offer a service called PayPal Purchase Protection that covers any platform payer if there's a problem. Also, if an item doesn't arrive or is significantly "not as described" by a seller, PayPal will arrange for a full refund. The company also offers similar "backstop" programs to protect companies and individuals who sell products and services on its platform.
But those are after-the-fact protections. What users really want to know is what PayPal is doing to protect their personal data before any data hackers or fraud artists can strike.
How Buyers Stay Safe on PayPal
In general, PayPal appears safe for buyers, as the site platform is both secure and encrypted.
The key data protection issue for buyers may be external to PayPal - they'll need to have a secure digital connection to PayPal, so their data should be kept safe from prying eyes. PayPal does use data servers that constantly scan your browser to ensure it's using the most recent, up-to-date data encryption technology. It also monitors (and lets you know) that your data is stored on a computer server that isn't Internet-connected.
PayPal takes its platform security so seriously that it offers financial rewards to computer security experts who discover any breaches, flaws and vulnerabilities in PayPal's digital data defense system.
Is PayPal Safer Than Banks and Credit Cards?
In actuality, using PayPal may be even safer than using a check or your credit card or bank account to make a purchase.
With PayPal, your financial data is stored away in a single online "vault", whereas the same can't be said when transmitting credit card or bank data online on the internet. Also, paper checks can easily be compromised by fraudsters - all they need is a bank account or routing number to crack into a buyer's account and cause serious financial damage.
PayPal offers buyers "payback" protection if their payments are made, and they don't receive the merchandise they ordered - giving buyers some peace of mind that they're money transmittal on PayPal is covered.
PayPal buyers should also add their own level of data security by always keeping their data security software updated on all of their digital devices and not using public Wi-Fi to make purchases, as it's easier for data hackers to breach than a secure and private Wi-Fi connection.
It's also a smart move to fund your PayPal account via credit card rather than bank account/debit card. That's because credit card companies are more likely to approve a payment dispute and refund your money than a bank/debit card provider.
How Sellers Stay Safe on PayPal
In general, PayPal sellers can count on an honest and safe user experience. The same data security tools that PayPal uses to protect buyers also protect sellers.
One key difference isn't necessarily a data privacy issue - it's a transaction and dispute issue.
By and large, PayPal makes it easy for buyers to dispute transactions for a variety of reasons that are difficult for sellers to disprove. For example, disputes over shipments that never arrived or arrived damaged are hard for sellers to win. Buyers can say the shipment never arrived, was stolen, or was damaged, or can even say they were unsatisfied with the product. PayPal seems disposed to favor the buyer over the seller in these cases, unless the seller has a solid defense on his or her behalf.
Sellers can better protect themselves in disputes by only shipping goods to credible, verified destinations, and insisting on a proof of delivery message by delivery systems. (UPS, Federal Express, Amazon and the U.S. Postal Service, among other delivery providers, all offer delivery confirmation notices for PayPal sellers.)
For pricier items, PayPal sellers should insist on a signature from the buyer, stating the item was received and was in good condition.
With PayPal sellers, documentation of every step of the sale and delivery process is the best protection if a transaction winds up in dispute.
What Is PayPal?
PayPal bills itself as a service that enables users to pay and send cash, and accept money, on its global digital platform.
In effect, PayPal acts as a "middleman" between buyers and sellers, accepting payments and steering them on to recipients without, hopefully, sharing any critical personal data, like bank account information, to potential fraudsters.
Like most major online financial services providers, PayPal deploys security tools like data encryption and anti-fraud technology to curb the risk of data fraud and to keep user data as secure as possible.
Additionally, when PayPal users send or receive a payment, they'll receive an email confirmation letting them know their transaction was sent and that it was successfully received by the intended recipient.
Basically, if you're diligent about keeping your PayPal password different than other financial account passwords (that makes it harder for data hackers to breach your PayPal account after a separate hack), and you avoid clicking on any email or web links that don't seem authentic (ask PayPal if you're unsure), your chances of having a safe and enjoyable user experience on the platform are solid.
Use the above tips to secure your PayPal experience.