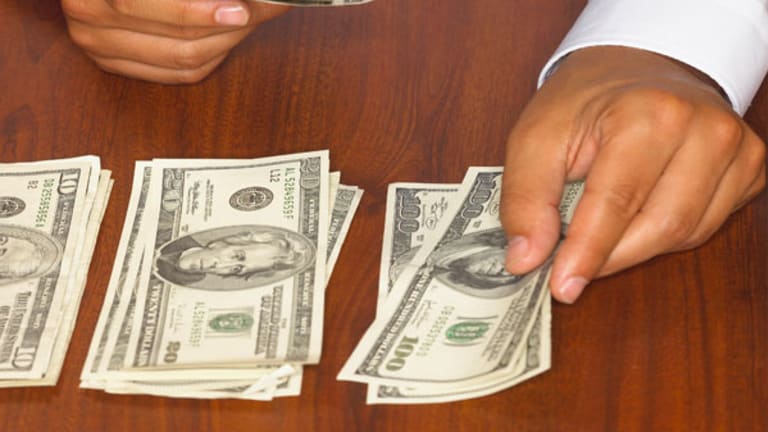 Is 3 Years at a Job the New 5 Years at a Job?
Job hopping isn't what it used to be.
Job hopping isn't what it used to be.
NEW YORK (TheStreet) -- When it comes to career devotion, is three years the new five? Many experts say "job hopping" -- spending less than a year or two in a position -- isn't quite the resume killer it used to be.
During the Great Recession, many companies were forced to lay off loyal employees who'd devoted 20 or 30 years of their lives to their jobs. Today's workforce saw that happen and realized they have to look out for themselves first. As a result, there's less of an expectation of loyalty all around, says Mary Hobson, executive vice president at recruiting firm EFL Associates.
"We have seen a change in the expectation of the traditional company/employee relationship," Hobson says. "For several years, we had people taking any job they could get, and that reduced the expectation of a longer-term relationship."
Because for several years people were snagging any job that could pay the bills, many began looking for a new, better job more applicable to their skill set almost from the minute they were hired, says Julie Hochheiser Ilkovich, career expert and co-founder of Masthead Media.
"They knew the first day on the job, 'This is not the job for me,' and they started looking," Ilkovich says.
People realized, "No company is going to watch out for me -- I have to watch out for myself," and now, as soon as people are unhappy, they start looking -- they start taking control of their career, she says,
"People have more of an entrepreneurial spirit when it comes to finding a job. They are trying to be successful the best way they can," she says.
Also see: Top 5 Mistakes Millennials Make in Their Job Search>>
Right now, we are at a temporary "new normal" for what employees' resumes may look like, says Chad Oakley, president and COO of Charles Aris, a global executive search firm.
"If you do have shorter stints on your resume, it's more understandable now than it was," Oakley says. "It's accepted today because of the economic turmoil, but in any kind of normalized economy, it's not something recruiters are going to like to see."
Even so, the "rules" for how long one must stay at a job to "prove stability," are evolving, Hobson says. In today's market, three years in a job is considered as stable as five years was pre-Great Recession.
"It used to be advisable to stay somewhere for 10 years in order to be taken seriously, and that's not the case anymore. If you've been somewhere for 10 years and haven't advanced much, hiring managers may have concerns that you don't have fresh ideas," Hobson says.
By the same token, if you change jobs every year for five or six years, that can still come across negatively, she explains -- unless you work with startups or in the tech industry.
"Time frames vary greatly. In the startup world, you probably won't stay in a job nearly as long as the banking industry, which has a more stable momentum," says Shawnice Meador, director of career management and leadership development for MBA@UNC, adding that how long you stay in a job is just as important as the industry in which you work.
In the startup or tech world, Ilkovich says, hiring managers understand that short stints are "the nature of the beast."
Also see: What America's Workforce Will Look Like in 2014>>
"They understand what's happening. They know that companies get acquired, go public, go bankrupt, and that in Silicon Valley you can just walk across the street and get a new job any day of the week," she says.
The important thing for any job, however, is that you stick with it long enough to "see it through," Meador says.
"There is not a hard and fast rule against changing jobs if you aren't happy, but I would advise that people stay in a position long enough to see something through -- to see a big project through completion or to see their efforts in a particular area effect change. That could be one year, it could be three or five, but jumping out before your work is done can send red flags up to any hiring manager."
If you do find yourself with several job changes on your resume, Oakley advises being open and honest about them from the start.
"If you've moved from one place to the next because of structural changes within the company, indicate that on your resume," he says.
Even just a small parenthetical addition -- think (company acquired, jobs eliminated) -- will suffice.
"Keep it short and sweet," Hobson says. "But don't be ashamed. It's expected that you will have made the best of your career, and you have to showcase that."
Just as the past few years have brought about an evolution in what resumes look like because of the Great Recession, as the economy improves, resumes will evolve again -- becoming increasingly non-traditional, Ilkovich says.
"We are going to see a lot of new resume trends -- people trying different kinds of jobs in different industries, people taking time off to write a book or start a company -- the mindset of what a career means has changed, and for the better."