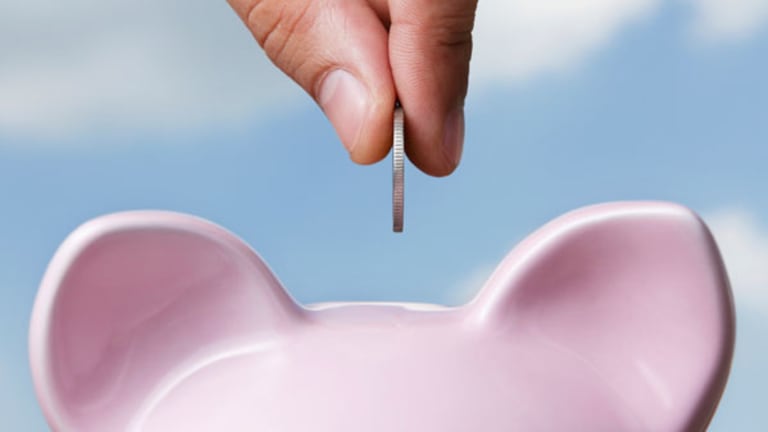 iPod Touch Even Better With Upgrades
Despite some flaws, it's as close to a perfect in-pocket productivity tool that exists on the market.
NEW YORK (TheStreet) -- The iPad may be the darling of the gadget world, but trust me, dollar for dollar, the new iPod Touch is the sleeper pick for small-business technology from Apple (AAPL) - Get Report.
Every once in a while, Steve Jobs and company really does deliver on the Apple hype circus. The recently upgraded so-called fourth-generation iPod Touch is one such Cupertino homer. (Yes, you can spend $399 for the 64GB version, but don't -- the $229 8GB version is more than enough.)
The FaceTime two-camera system enables easy video conferencing -- just one upgrade undertaken by Apple that makes the iPod Touch a great business tool.
This new Touch sports a better screen and cameras and support of Apple's new multitask-friendly iOS 4. And while this really is just an upgrade for the existing iPod Touch, in total Apple has addressed many of the previous shortcomings with using the Touch for business use. In a little over a month on the market, the upgraded unit has earned my newfound respect as a productivity tool.
WHAT YOU GET
The new iPod Touch is as close to a perfect in-pocket productivity tool that exists on the market.
Look beyond all the for-games-only marketing to the kids. When loaded with the right apps and wired to the Web with a fast Wi-Fi connection, the iPod Touch is a robust, easy-to-use tool. The iOS 4-enabled, multitasking iPod makes e-mailing, calendering and running your business apps much faster. Pre-installed Apple software such as Mail, Calendar and Notes is more robust, as are third-party tools such as Skype mobile, Print n Share and Textfree. You will like the image quality of the FaceTime two-camera video system and find it to be a good video conferencing tool. And unburdened by
AT&T's
(T) - Get Report
patchy cell service and assuming a good Wi-Fi connection, Web access was excellent.
But the real work winner here is the new Retina 3.5-inch, LED backlit screen. It is not only significantly cleaner and brighter than previous Touch models, but has about four times the resolution, which really makes finicky work apps such as LiquidPlanner remarkably easy to use.
And as a news reader, say, looking at CNN.com or FOXNews.com, the screen zooms well and information is surprisingly easy to consume.
Do it right and the iPod Touch is a heck of a business tool.
WHAT YOU DON'T GET
Don't expect to be dazzled by processing power, battery life, a decent set of earphones or a better way to interface with iTunes.
Beside keeping in mind that this is an iPod Touch, not an iPhone -- there is no cellular connection -- there are some real dings. First off, run enough apps at the same time and the device stalls. Apple's claim of seven hours of battery life for video also seems a bit rich to me. And the unit still ships with some of worst earbuds on the market. Is Jobs deaf or what?
But what really mars the unit is the horrible syncing with iTunes. Between the never-ending terms and conditions on upgrades and the slower-than-Jorge Posada syncing via a desktop computer, the experience of working with iTunes is now officially awful.
BOTTOM LINE
Without question, if you are considering an iPad for your small business, get down to your local Apple store and give the iPod Touch a test drive instead. Yes, it's a fraction of the size. And fancy new apps for the iPad don't run on it. But the Touch fits in your pocket, runs most of the apps you need and costs about half as much.
As I have said in the past, the iPod Touch is Apple's single best device ever. The upgrades only raise that bar.
>To submit a news tip, email:
.
RELATED STORIES:
>>4 Standouts, 1 Clunker From Demo Tech Event
>>Smart Droid 2 Keyboard Dumbs Down Phone
>>For Business Feel, Nothing Beats Desk Phone
Follow TheStreet.com on
and become a fan on
Jonathan Blum is an independent technology writer and analyst living in Westchester, N.Y. He has written for The Associated Press and Popular Science and appeared on Fox News and The WB.