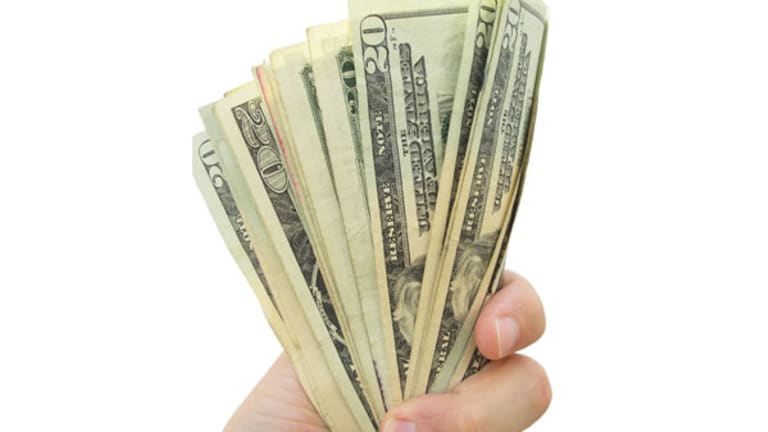 iPhone 4 Owners Think They Have 4G. Wrong!
34% of iPhone owners think they have 4G but really don't, says a Retrevo.com survey.
NEW YORK (MainStreet) -- Retrevo.com, a consumer electronics review site, recently conducted a survey in which it asked people whether they planned to buy a 4G cellphone in the coming year. A solid 34% of iPhone owners said they didn't need to, because they already had one.
They were all wrong.
With so much confusion over what exactly 4G means, providers will have a hard time convincing customers to upgrade to 4G.
None of the iPhones on the market support 4G service, which provides
faster data connections
on mobile phone networks than the standard existing 3G networks. The confusion may stem from the fact that many of these users probably have the iPhone 4, which itself succeeded the third-generation iPhone 3G and 3GS. But the "4" in the name means only that it's the fourth generation of the phone itself, not the service.
AT&T
and
Verizon
(V) - Get Visa Inc. Class A Report
subscribers can get only 3G data coverage, as indicated by the little "3G" icon in the upper left-hand corner of the phone.
Owners of iPhones can be forgiven their confusion also because for a while 4G had become the latest
marketing buzzword
for mobile carriers, as anyone could refer to their own network as "fourth generation" without making any real improvements to the network speed. Indeed, AT&T was
in many circles for advertising 4G phones that were actually slower than its 3G phones, and a California congresswoman introduced
to codify what the term really means.
The good news is that Verizon is rolling out a legitimately fast
4G LTE
(Long Term Evolution) network nationwide and AT&T plans to introduce its own LTE network this summer in a few cities. But it seems the early confusion over the service may impede its widespread adoption. Less than a quarter of those surveyed by Retrevo actually intend to buy a 4G phone, with many citing perceived cost issues and general confusion.
As 4G phones become more common and the costs and benefits become clearer to the average consumer, we imagine many of these barriers to adoption will start to fall. Still, Retrevo predicts that even as the major carriers spend millions to upgrade their services, they may find it a tough sell to many would-be customers.
"With so many potential customers expressing concern about price and performance and confusion over what exactly 4G means, providers of phones and services will have their work cut out for them to convince customers to upgrade to 4G," the site concludes.
>To submit a news tip, email:
.
RELATED STORIES:
>>T-Mobile Debuts Caller ID: What Next, Pagers?
>>15 Apps to Help You Invest
>>Smartphones Dominate Mobile Phone Sales
Follow TheStreet.com on
and become a fan on