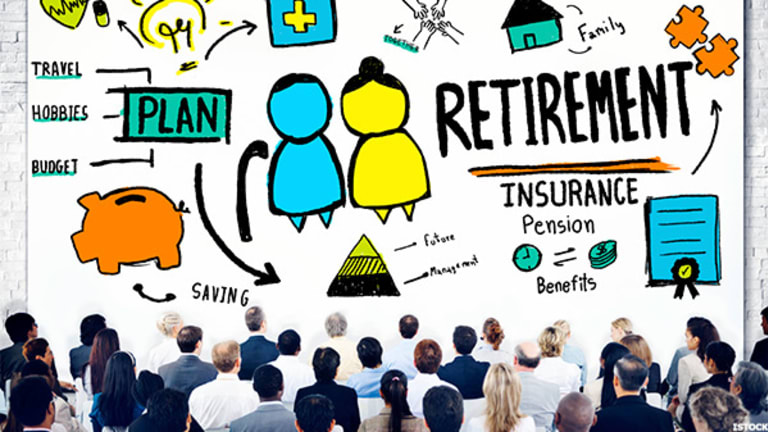 Investors Can Follow These Simple Strategies for Retirement Accounts
Investors who are loath to manage their retirement accounts actively can follow a simple strategy of buying index funds to diversify their 401(k) or IRA accounts.
Investors who are loath to manage their retirement accounts actively can follow a simple strategy of buying index funds to diversify their 401(k) or IRA accounts.
Instead of opting for target date funds, investors should chose an index fund from broad equity market indices such as the S&P 500, because they have low fees, said Bijan Golkar, CEO of FPC Investment Advisory in Petaluma, Calif. Blending several index funds together means there is no need to be concerned with metrics such as standard deviation.
"Investors know what they are getting with them," he said. "Don't try to beat the returns - even if you can beat them for one year or even three years; you will not be able to do so forever."
The most effective strategy for younger investors is to dollar cost average into a diversified index fund like the S&P 500, said Robert Johnson, president of the American College of Financial Services in Bryn Mawr, Pa.
"It is a strategy endorsed by none other than Warren Buffett for his wife," he said. "Find a good S&P 500 equity index fund. I prefer Vanguard and simply invest consistently over your working life."
The key to generating good returns over the long-term is for an investor to diversify, minimize fees and remain invested instead of believing he should be "making constant trades to beat the market," Johnson said.
"The amount of time in the market is more important than timing the market since the S&P 500 returned on average 10% compounded annually from 1926 through 2015, while government and corporate bonds returned a little over 6% over that same time period," he said.
Avoid Target Date Funds
Despite the fact that more 401(k) plans are defaulting to target date funds, the high fees which investors incur make them a poor choice, Golkar said.
"I have seen some people at age 40 say they want to retire in five years, so they go with a fund that is five years out," he said. "Little do they know this is an extremely conservative fund at that point."
While target date funds are improving, determining which funds are in them is difficult and some are actually funds of funds, Golkar said.
"Stick with index funds, and don't get fancy," he said. "There's no reason for having to severely worry about market returns and performance."
Retirement strategies that encourage investors to be complacent about their investments instead of active are risky, said Jim Mitchell, a portfolio manager with Covestor, the online investing marketplace, and partner at The Rockledge Group, a registered investment advisor in Brooklyn, N.Y.
"People need to be paying attention more frequently, not less," he said. "These funds are pushing a hands-off approach to the entire investment process."
The fees vary with each 401(k) plan and larger companies pay less in fees because they have a higher volume of assets. The combination of the expense ratio and the management fee often totals up to 1%, even among large 401(k) plans, Mitchell said.
"If I was in their business, I would offer my clients a target date fund, too," he said. "From their point of view, they almost guarantee that they will hold the assets for 20 years and charge 1% fees."
The popularity of investing in target date funds has not diminished. The amount of assets rose to $763 billion by December 31, 2015, an increase of 9.8% in new funds, said Janet Yang, a director of multi-asset class research for Morningstar, the Chicago-based investment research firm.
Out of Vanguard's 401(k) plans, 71% of companies designate an investment as the default option with 94% of companies choosing target date funds as the default, said Matt Brancato, head of defined contribution advisory services at Vanguard and was previously the target retirement fund product manager.
Vanguard, which has $221.7 billion in volume of target date funds, charges an average expense ratio of 0.125%, including both 401(k)s and IRAs. By contrast, Fidelity Investments, has $171 billion in assets has an average expense ratio of 0.884%, according to Morningstar as of January 31, 2016. The third largest provider of target date funds is T. Rowe Price, which manages $126.8 billion and has an average expense ratio of 0.84%.
Expense ratios have been falling and Morningstar said 2014 was the sixth consecutive year of declines. From 2013 to 2014, the straight average of asset-weighted expense ratios fell to 0.78% from 0.84%.
One issue with target date funds is that the investment options are very general and lack alternatives which can "provide a potential cushion to economic factors that may affect stocks and bonds," said Cary Greenspan, a regional director of investments for PNC Wealth Management, a Pittsburgh, Pa.-based financial institution.
"The funds are not customized to a person's risk tolerance or investment objectives," he said.
Add Dividend Stocks Instead
In the current low interest rate environment, the bond portion of a target date fund will generate a much lower return. Instead, investors might prefer to shift their assets into higher quality and higher dividend paying stocks which will generate greater total returns, Greenspan said.
"A target fund does not allow for this level of customization and there will be very little opportunity for that segment to grow as interest rates steadily rise," he said.
Adding alternative investments into a portfolio such as REITS and energy MLPs are an option to generate higher returns and ones in excess of bonds, Greenspan said.
"Target funds typically do not possess an alternative allocation," he said. "Both the real estate and energy sectors had been greatly affected by the downturn and while both have made impressive comebacks, there is still room to grow."
As the dynamics of the market evolve, volatility can increase and these funds do not have the option to to change their asset allocation based on opportunities in the market.
"They will change their allocation only when an imbalance occurs within the portfolio due to performance or the time frame remaining to expiration," Greenspan said.
Pursuing dividend strategies can yield strong risk-adjusted returns, said Mike Akins, head of exchange traded funds at ALPS Advisors, a Denver-based financial services company. On a pretax basis, dividends have accounted for 46% of total return for the S&P 500 index during the past 25 years.
"If you had reinvested all dividends received since 1989 into buying additional shares of stock, your total return would be nearly double the return if you had done nothing," he said.
Allocating money into dividend yielding companies is less risky, because the companies are more mature, financially stable ones which are generating healthy cash flow.
"They can prove to be beneficial for those looking to reduce risk while generating a steady income stream," Akins said.