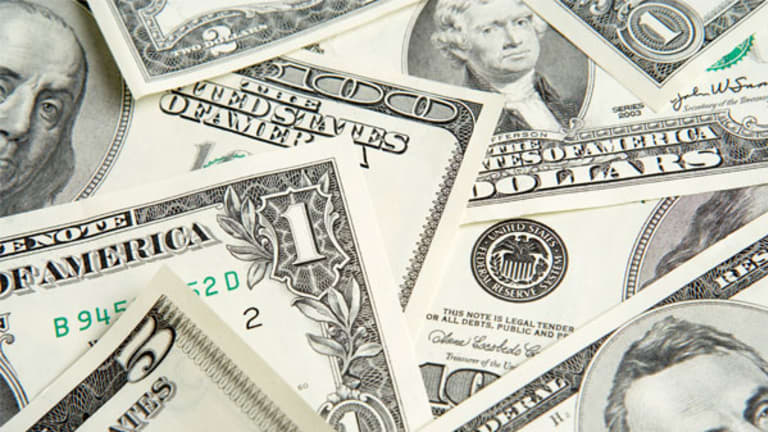 Investing in Your Own Company's Stock?
Here are some guidelines, but be careful: your livelihood is already invested there enough as it is.
By Ellen Chang
NEW YORK (
)--
Buying stock of your company appears to be a logical and easy choice to boost your investment portfolio
, but
it can be a risky proposition
.
Read: Ten Years In: Time to get serious about your 401(k)
Financial planners
advise that you limit your exposure and keep your portfolio diversified even though many employees believe they are savvier about the company's business model, products and future earnings.
"Diversification is key," said Jason Roberts, a CRPC and financial advisor in Houston for Ameriprise Financial Services, Inc. "I try to veer people away from it since they are already very tied so heavily to the company, but it depends on their financial goals and time frames."
Employees should not invest more than 10% in their company stock in their
401(k)
plan since their livelihood is already tied to the company, he said. In essence, they are already "investors" since their salary and benefits are already linked to the company.
Having a larger investment in the company means you could experience bigger dips in the stock price, which affects the overall performance of your portfolio. Balancing your risk is important.
Previous downturns in the economy have demonstrated how owning too much of your company's stock can nearly wipe out your retirement account. Employees of
Enron
,
WorldCom
and
Lehman Brothers
saw large portions of their retirement portfolio vanish when the companies filed for bankruptcy and later became insolvent. After it was revealed the companies were losing massive amounts of money, employees were not allowed to sell their stock as it dipped drastically.
If the company is matching your stock purchase, it can be worth it to take a second look, but limit your overall exposure to 15% no matter where you are in your career, said John McDonough, president and CEO of the Studemont Group based in The Woodlands, Tex.
Investing in your company stock is less risky of a proposition earlier in your career when you are just starting to fill up your 401(k) coffers, he said. If your company matches your purchase, you should contribute the maximum amount.
"Don't focus too much on asset rebalancing or diversification until you have built up your retirement portfolio since you are still working with a smaller amount in your account balance," McDonough said.
One good rule to go by once you have amassed $40,000 in your total 401(k) is to limit your exposure to $6,000 or 15% in the company stock, he said.
"It is a good compromise for people," McDonough said.
Former Enron, Lehman Brothers and WorldCom employees would have only lost 15% of their retirement savings if they had chosen this approach, he said.
"The loss would have hurt their retirement account, but it would not have been devastating like the employees who had up to 50% in company stock," McDonough said.
With the volatility in the stock market during the past decade, investors need to be cautious.
"The last 13 years of the market have told us they are more likely to lose than to gain," he said. "But younger investors have the opportunity to ride that out."
Buying your company stock can be a good bet when it is a blue chip company or has a history of paying dividends, McDonough said.
"It depends on the company you work for and how aggressive you want to be," he said."The beginning offers the most opportunity for gains and growth even though it is riskier. I would invest more in the company stock and consider
target date allocation funds
."
If you work in sales and a large percentage of your salary is based on commissions, McDonough recommends taking a more conservative outlook. However, if you have a steady income, you can take a more aggressive approach.
Read: Top 10 Travel Sites
Determining when to sell your company stock can be tricky, said Roberts. One definite thing is to avoid is to buy or sell company stock from an emotional point of view.
"Buying or selling based on your emotions will almost always lead to a bad investing result," he said. "You should buy or sell on fundamentals since the fundamentals of the company will dictate performance over time."
The time to sell your stock is when it has reached an all time high, said McDonough.
"It is almost impossible to work for a company and not be emotionally tied to the stock," he said. "You feel like you have inside data. The reality is you don't know. You are subject to the peaks and valleys just like everyone else. You need a professional to help you see the trends of an unemotional view."
Most companies have immediate vesting of the company stock, so you have several options if you switch jobs. You can easily roll the assets into another 401(k) without paying penalties or be taxed.
Stocks can be extremely volatile and subject to the economy, geopolitical issues, shareholder activism or a bad quarter. At face value, buying your stock seems like a good way to show your loyalty to the company, but it can put your finances in jeopardy.
Read: How to Master a 401(k) and Roth IRA at the Same Time
"You want to have options later on," Roberts said. "You have to be smart about your choices so you won't be at the whim of the government when you retire."
--Written by Ellen Chang for MainStreet