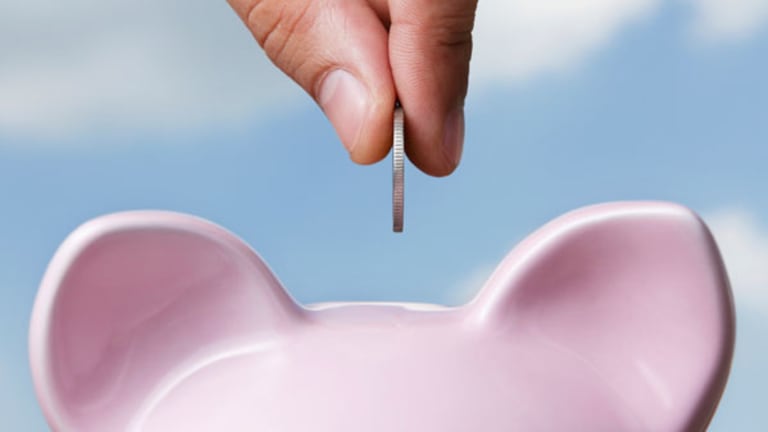 Microsoft
(MSFT) - Get Microsoft Corporation (MSFT) Report
has made it official: It no longer wants to be a small-business accountant. As of June 30, it will stop selling
Microsoft Money Plus
.
Few will miss the software. Rival
Intuit
(INTU) - Get Intuit Inc. (INTU) Report
dominates small-business accounting. Intuit officials say their QuickBooks products control about 94% of the market -- with the rest going to losers like me who use old-fashioned spreadsheet and calculators.
Intuit, for better or worse, wants to become the
Transformers
of this space: a massive, multi-component software giant. It sells every technical service a small business could need.
QuickBooks Online is the Web riff on the classic product. Intuit GoPayment is an online credit-card transaction tool. Intuit Websites is a sophisticated Web site hosting and development product. Most of these products come in boxed software as well as online versions. That includes Intuit Billing Manager, QuickBooks Point of Sale and Intuit Online Payroll.
However, the entire small-business behemoth starts with one simple product:
QuickBooks Simple Start Free Edition
.
I tested the product two years ago, and since then there have been major upgrades. Be warned: Intuit views this product as a marketing exercise and upsell is a constant annoyance, but with a bit of patience you can get powerful results. And you can't beat the price.
What you get:
Simple Start offers a decent accounting tool for free.
Intuit deserves props for making it easy to
download
, install and set up. The program took about 20 minutes to install on the HP Mini netbook I've been testing.
You'll quickly see a visual representation of how money flows through your business: money in, money out. Then you'll find categories like invoices, bank accounts and check writing. It offers all the Intuit hand-holding features: You go through an interview to set up your business, there are mock ledgers that explain how the system works and a Web-based community to support you.
The free edition is robust enough to run even a moderately complex business. Upgrading to a professional edition gets you more reporting features, client support and analysis tools.
What you don't get:
An accounting solution you control.
Intuit views Simple Start as a way to create a captive customer. Pesky online surveys are a fact, as are the marketing relationships Intuit has with
Google
(GOOG) - Get Alphabet Inc. Class C Report
. Simple Start is built around a controlled Intuit desktop that limits what you can do on your computer.
Basic transactions like buying checks becomes a neverending exercise in upselling. You're prompted to buy bundled products: 250 voucher checks will run you $80. But as a "value pack" you can get stationary, deposit slips and other collateral for $165.
Also, QuickBooks' proprietary file format limits integration with other software. Intuit determines how you handle your expenses. For example, I wanted to treat my independent contractors as employees. To do that, I needed a separate payroll application. To consider them vendors, I had to use another part of the program. Who has time for this nonsense?
Bottom line:
Most small-business owners should at least test drive Simple Start. It's a major step forward if your books consist of a big pile of receipts, paper scraps and shopping bags.
Jonathan Blum is an independent technology writer and analyst living in Westchester, N.Y. He has written for The Associated Press and Popular Science and appeared on FoxNews and The WB.