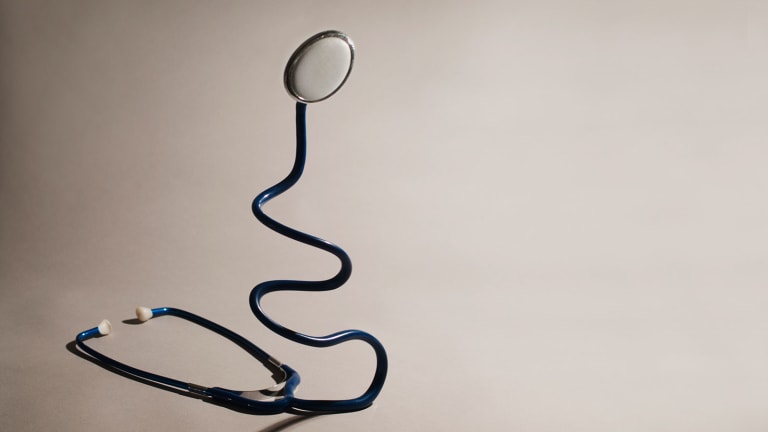 Why You Should Never Buy COBRA And Head To Private Insurers Instead
Buying COBRA means consumers should expect to pay about twice as much as a private insurance plan.
NEW YORK (MainStreet) — Faced with sudden unemployment, some former employees gravitate toward buying insurance mandated by COBRA (the Consolidated Omnibus Budget Reconciliation Act), a previous stand-by health care solution for some consumers.
COBRA seemed like the natural progression "in the old days" before the Affordable Care Act (ACA) was passed and remained one of the few options for consumers who could not afford to purchase health insurance especially if they had a pre-existing condition or were concerned the plan would drop people from their coverage if they became ill, said Nate Purpura, vice president of consumer affairs at eHealth.com, an online health insurance exchange based in Mountain View, Calif. Some consumers opted out of COBRA because it was frightfully expensive, and today it still remains 50% higher than private plans.
The average annual COBRA premium for an individual's coverage is $6,145 (or $512 each month), while family coverage is $17,170 (without subsidies), according to using figures from the 2014 Kaiser Family Foundation's Employer Health Benefits Survey. Under COBRA, the enrollee typically pays both the employer and employee portion of the health insurance premium plus an administrative fee of 2%.
The amount for private or self-purchased plans is typically 50% less. For individual coverage, the average annual premium is $3,432 while family coverage is $8,724 (without subsidies), according to eHealth's Health Insurance Price Index report for the 2015 open enrollment period.
COBRA is not the saving grace it once used to be for people who are unemployed. Under the ACA, consumers who lose their employer-based health insurance qualify for a special enrollment period, which means they can purchase health insurance outside of the restrictive nationwide open enrollment period whether they quit or were fired. Still, they must do so within 60 days.
Under these circumstances, individuals cannot be turned down for coverage. Before the ACA was enacted, people who wanted to buy their own coverage rather than enroll in COBRA "risked being declined based on pre-existing medical conditions," Purpura said.
One added benefit of purchasing your own coverage is that you could qualify for government health insurance subsidies. If your taxable income is less than 400% of the federal poverty level or about $47,000 for a single person or $97,000 for a family of four, you may qualify for them.
"Subsidies can bring down your monthly health insurance costs significantly and make getting coverage on your own more affordable than COBRA," Purpura said.
Research your options if you want to keep your current doctor, especially if you are undergoing a lengthy medical treatment.
"It's good to know that COBRA is no longer the only game in town," Purpura said.
More consumers are skipping COBRA and buying their own health insurance plans, said Egon Smola, a senior vice president at GetInsured, a Palo Alto, California health insurance broker. Nine out of ten consumers are opting for plans they can buy through the exchange or a private insurer, according to GetInsured's data.
The most compelling reason is the savings that consumers can receive. Whereas the average COBRA monthly premium was $500 compared to $346 on the public marketplace in 2014, GetInsured also found that 85% of consumers qualify for tax credits which averaged $264 per month, resulting in an average monthly premium of just $82 after tax credits, he said.
"It's truly compelling, especially if you've lost your job," Smola said.
Consumers need to ask questions and consider all of their health care options before enrolling in a COBRA plan, said Hector De La Torre, executive director for Transamerica Center for Health Studies, a Los Angeles-based nonprofit group. Once you decide to sign up for COBRA, you can not cancel it and sign up for another plan until the COBRA plan expires or if it is during the open enrollment period, which begins November 1.
"Accepting COBRA can lock you into that plan for at least a few months and it is likely not the cheapest option available," he said. "Shop around before you buy."
Of course, consumers facing a chronic condition or severe illness might prefer to choose COBRA if the private or ACA plans do not include the health care services, prescriptions or doctors that are "critical to maintaining their health," Smola said.
"Having a low monthly premium amount but poor coverage for the providers and services you actually need usually ends up costing more in out-of-pocket expenses in the long run," he said.