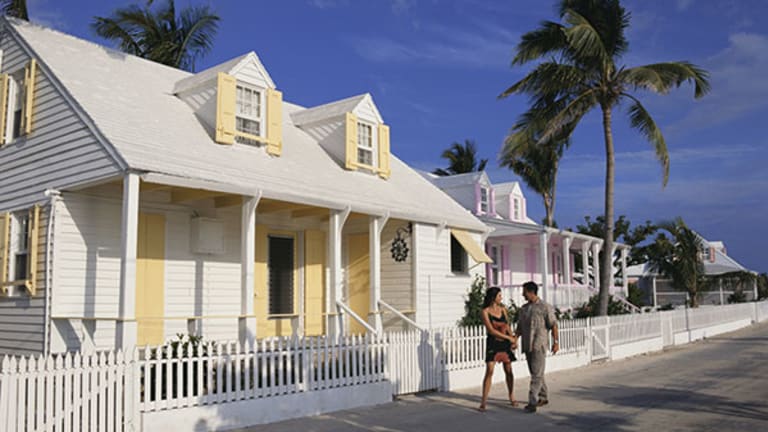 NEW YORK (MainStreet) – So you've opted to jump headlong into the sharing economy and rent out your home — one of, if not the, most valuable items you possess.
You're going to want a safety net.
AirBnB just launched its Host Protection Insurance in January. The policy claims to cover property owners for up to $1 million per incident. But it exists solely as secondary coverage to a homeowner's property insurance in case a claim is denied. AirBnB still recommends having your own home or vacation rental insurance as a primary option.
Vacation rental site HomeAway — which also owns rental services VRBO, VacationRentals.com and BedandBreakfast.com — recently partnered with CBIZ Property & Casualty Program to create a primary vacation-rental insurance plan called HomeAwayAssure to cover gaps in a homeowner's insurance policy that don't cover rentals. The policy covers replacement costs and liability protection for the property and the goods inside it. The plan also covers damage to the home and its items by a guest, loss of income in the event a vacation home can no longer be rented due to an event such as a natural disaster and liability coverage if a guest is hurt or dies in the house. While HomeAway's name is on the policy, it's available to any vacation property owner.
"The practice of renting a vacation home should indeed be an insured activity," said HomeAway Senior Vice President Jon Gray in an email. "HomeAway terms and conditions state that a homeowner must obtain appropriate insurance to rent their homes."
The insurance industry has caught on in recent years, as Allstate, Farmer's and others have begun either offering vacation rental coverage of their own or steering customers toward other policies, such as landlord's insurance, that will cover them if damage should occur. But it's important to discern between a policy that's going to cover your property comprehensively and supplemental insurance such as HomeAway's Damage Protection offered through CSA's Damage Protection. It's a $49 to $89 product that covers up to $5,000 in damages and acts as reinforcement for a security deposit. It'll cover a lamp, doorknob, small appliance or carpet stain, but it isn't going to do much if a chimney fire burns the place down.
"The insurance offered by vacation rental sites have significant limitations. It would be unwise to assume you're covered for any event," says Christopher Elliott, consumer advocate and author of How To Be The World's Smartest Traveler. "Third-party insurance might offer more or better coverage."
At any rate, your current policy likely isn't going to cover a rental. Allstate make some exceptions for extremely limited vacation renters, but the Oregon Department of Consumer and Business Services issued the following warning last year just after AirBnB set up offices in Portland: "Homeowner policies generally do not provide coverage for business use."
So what's it going to cost you? Well, it varies widely by the house and what's inside it, but CBIZ Property & Casualty Program President Scott Wolf told The New York Times that the cost of insuring a $1 million house containing items valued at $100,000 is $3,500 a year. If your vacation home is a bit smaller or just a bit more rustic, the cost likely will be a lot less.
It's an added cost, but it beats having your dream home by the lake or pied-a-terre in the city turn into a horror story.
— Written by Jason Notte for MainStreet
To follow the writer on Twitter, go to http://twitter.com/notteham.
This article is commentary by an independent contributor. At the time of publication, the author held TK positions in the stocks mentioned.