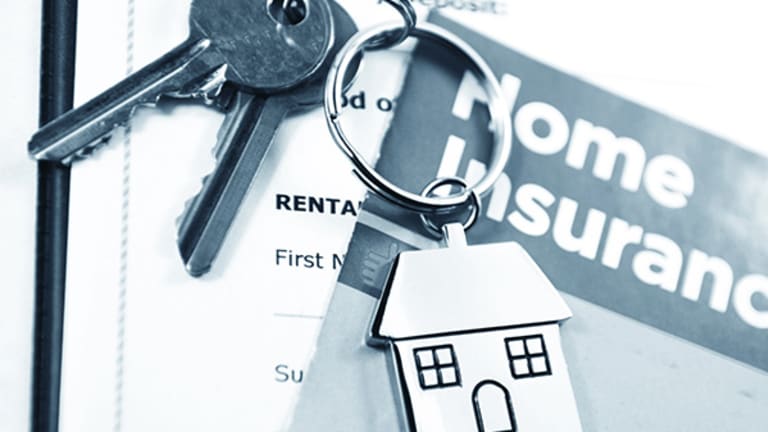 Renter's Insurance Doesn't Really Appeal to Most Millennials
A new survey sheds light on Millennials' negative sentiment toward rental insurance.
NEW YORK (MainStreet) — A new survey sheds light on Millennials' negative sentiment toward renter's insurance.
Compare Today's Low Mortgage Rates
According to J.D. Power, Millennials' average score of renter's insurance on a 1,000-point satisfaction scale stood at 784.
This was significantly lower than for other age groups, including Boomers (born between 1946 and 1964), which scored 829 on the scale.
Satisfaction of an insurance company in the study was based on five components: interaction, policy offerings, price, billing and payment, and claims.
"Millennials are a critical demographic for insurance companies, given that they are the largest group of homebuyers and renters, as well as the largest group of prospective life customers," said Valerie Monet, director of the insurance practice at J.D. Power.
Sentiment toward rental insurance overall stood at 802 so far this year, compared to 809 last year. The billing and payment and interaction components of the survey received lower rankings this year, driving down the entire scale.
Millennials are grappling with a slew of financial pressures, from student loans to credit card debt to feeble wage growth.
Plus, many Millennials are delaying the purchase of a home, on the heels of significant barriers to entry in the mortgage market and the difficulty in saving money for a down payment. This is causing more millennials to rent.
Rental insurance, while relatively inexpensive, still adds pressure to a renter's bottom line, especially for millennials who tend to be more cash strapped than their parents. Though the costs associated with such insurance can be minuscule compared to the costs of replacing one's belongings in the event of a robbery.
View Today's Highest Savings Account Rates
"Insurers in one or all of these product categories need to pay very close attention to Millennials and adapt their business model to meet the needs of this large segment, which often involves evaluating the usability of their website and finding new ways to communicate with customers, such as through the use of email, apps and online chat," she added.
In terms of the highest ranked rental insurance companies, Geico topped the list with a score of 811, followed by: State Farm (810), Renters Insurance Average (802), Nationwide (799) and Progressive (796).
"In short, insurers benefit from ensuring that their Gen Y customers are well informed, and that there are no issues or problems in servicing their policy," said Monet.
- Written by Scott Gamm for MainStreet. Gamm is author of MORE MONEY, PLEASE.