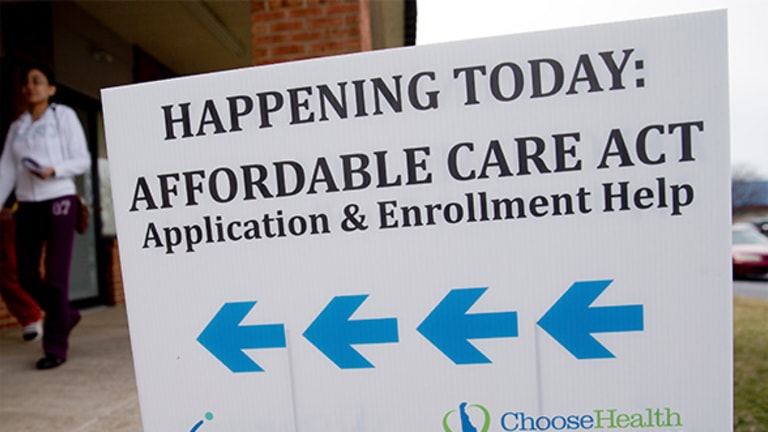 Publish date:
Obamacare Open Enrollment Guide 2017
Yes, premiums are increasing a whopping 25%, but you need to arm yourself with the right information to curb your costs.
Yes, premiums are increasing a whopping 25%, but you need to arm yourself with the right information to curb your costs.
Editors' pick: Originally published Oct. 24.
Don't say we didn't warn you.
We told you that insuring another 20 million people, thanks to the passage of the Affordable Care Act (ACA) in 2010, was going to be super expensive. So it shouldn't be a surprise that 2017 premiums are going up around a whopping 25%, based on numbers released at HealthCare.gov.
We told you that a bunch of insurers - like Aetna, Humana and UnitedHealth - eventually were going to drop out of this health insurance marketplace and that the brave souls that are staying are having a tough time covering their costs. 
But if you are one of the 11 million people that the Obama administration is predicting will enroll starting this November 1, that's not much consolation. 
Now granted, it's a great thing that so many more people have health coverage, including many young adults who can now stay on their parent's health insurance plans until 26.
But the financial side of it all clearly was not properly thought out. In some states, there is only on insurer available now, because the costs have forced the others to drop out. That lack of competition is not very good for the consumer. 
Still, if you're participating, here are five things you need to know.
There's a New Deadline
The health care marketplace opens for its fourth season on November 1, 2016, and you have until January 31, 2017 to enroll. Last year, you had through February. 
But if you want your coverage to be effective for January 1, you have to enroll before December 15, notes Robin Yenk, owner of RMJ Custom Benefit Solutions in Old Bridge, N.J. 
If you wait until January 31, your coverage won't be effective until March 1.
If you miss the January 31, you can't get coverage from the Marketplace until next year.
So get off your tuckus and do this. 
Pick a Plan, Any Plan
Bronze, silver, gold or platinum.
As a refresher, a bronze plan basically has the lowest monthly premiums, but you will pay more at each doctor during each visit.
On the flipside, platinum plans - if they are even available in your state -- have the highest monthly premiums but lowest out-of-pocket costs when you go to the doc.
While many might gravitate to the lower bronze premiums, if you are on medication, make sure you pick a plan that has a prescription card.
The Newbies
If you are new to this, considering calling an insurance broker first. "People don't realize that most brokers will sell individual policies," says Yenk.
And definitely call if you're self-employed. "You will have more options with small group plans," she says. 
So just get a quote -- because once you sign up for the ACA Marketplace it is really hard to get off it. 
Apply for the Tax Credit
If you need help paying for all this, there is a tax credit available.
"We expect 40% of the uninsured will qualify for one of the many exemptions available," says Lisa Greene-Lewis CPA, communications manager and tax expert at Intuit. There are more than 30 exemptions that are based on different hardship scenarios like if your home was foreclosed or if your utilities were cut off.
So be sure to check out the TurboTax income estimator to see if you qualify for any of these exemptions. You then will receive a tax credit based on your income that will lower your health insurance premiums. 
Big note, though: if your financial situation changes - for the good or bad - you must let the Marketplace know, and your credit will be adjusted accordingly. You don't want to owe them money at the end of the year because your situation improved and you didn't let them know to adjust your premiums, says Greene-Lewis. 
Otherwise you can do some tax planning and adjust your taxable income on your own.
For instance, if it turned out you made more money that you than expected, consider contributing to an IRA to lower taxable income. Then maybe you will still qualify for a similar credit amount, says Greene-Lewis.
Your Last Resort. 
If you decide you are going to take a shot and forgo health care coverage in 2017, you'll have to pay a penalty fee when you file your taxes in 2018, because the government wants everyone insured. That fee is either 2.5% of your household income or $695 per person - whichever is higher. 
Now you still may say that it's just cheaper to relinquish the insurance and pay the fee. But what about that "God forbid" moment, where you need insurance and you don't have it?
So consider that fee your last resort. 
Look, we get it. Health insurance is expensive and prohibitive, no matter where you get it. But the current system is all we have right now, and there's nothing more important than your health.