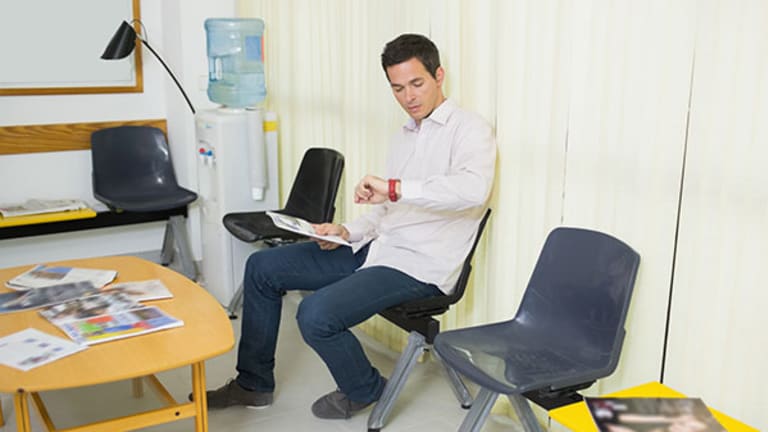 Why a Short-Term Health Plan Might Make Sense for Some Before Obamacare
A short-term plan will have some gaps, but it might tide some Americans over until enrollment in 2014.
NEW YORK (
) -- With the Affordable Care Act nearing its Tuesday deadline for open enrollment, some Americans still aren't sure what moves to make on the fast-moving health care insurance front.
Only four in 10 Americans even know that the Affordable Care Act is the law of the land,
according to the Kaiser Family Foundation
. And half of Americans don't understand how the ACA will affect their families.
With uncertainty the rule, many Americans without health care or whose employers may be moving them on to heath care exchanges may be considering short-term care insurance -- at least to plug gaps and buy some time until they know where they stand under the new law.
But is taking the short route a good idea?
The Mountain View, Calif., online health insurance exchange
eHealthInsurance
says so. "If you're uninsured now and biding time until you enroll in 2014 -- or if you find yourself uninsured for a brief period of time in early 2014 -- short-term health insurance is worth considering," says Carrie McLean, eHealth's Obamacare expert (yes, that's her real title).
Also see: More Worries About Obamacare Don't Mean Better Long-Term Care Plans>>
That said, even McLean says there are pros and cons to short-term coverage.
"Short-term coverage can provide you with a basic level of coverage in case of unexpected injury or illness," she says. "Because coverage under a short-term plan is limited, it's easier to qualify for -- you can buy today and start your coverage almost immediately."
With plans advertised as starting as low as $69 per month for individuals (or $169 for a family plan), McLean says short-term health care is affordable and you can elect to pay it in one lump sum or in monthly installments. (The company has been eyed for its seductive "teaser rates"
.)
On the down side, short-term plans don't provide coverage for things such as preventive care and pre-existing medical conditions. And many don't provide coverage for prescription drugs either.
Then there's the ACA, where short-term health care coverage may fall, well, short of what Uncle Sam requires.
"In 2014, a short-term health insurance plan isn't going to meet the coverage requirements of the ACA," McLean says. "Most people without a traditional major medical health insurance plan for three months or more in 2014 will be subject to a penalty on their 2014 federal taxes, even if they had a short-term plan."
Also see: 3 Ways to Defeat the Latest Rise in Health Care Costs>>
Some apparently believe that
Obamacare
will be confusing for consumers, providers and government regulators. That's where the "buy some time" factor may come into play, with eHealth saying that more than half (52%) of short-term heath care consumers buy the product
expecting
to be in a long-term health care program within one year.
That option could work, at least for Americans who will make sure that comes true.
"At this point in time, Americans may need a policy to briefly cover them until Jan. 1," says Mark Colwell, director of consumer marketing at
GoHealthInsurance
. "In some cases insurers aren't offering individual coverage until Jan. 1, so short-term coverage is a good option for those folks who temporarily need coverage until health care reform starts."
The prognosis for short-term health care plans?
Yes, they could buy you some time until Obamacare kicks in. But it won't satisfy government guidelines for health care, and as a result, you'll have to roll into a long-term plan sooner or later.