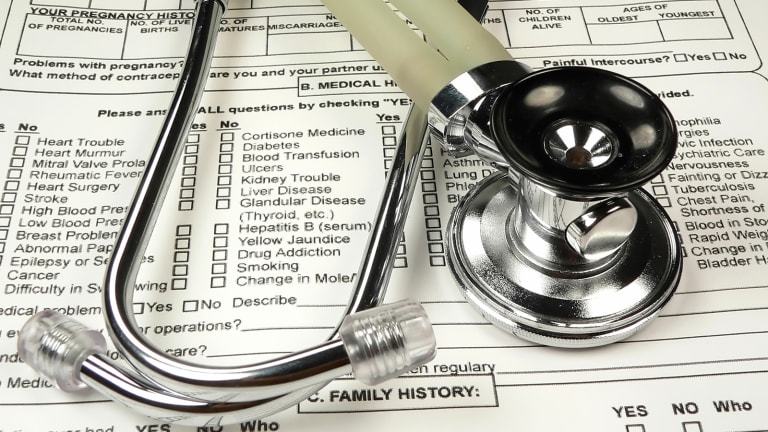 Publish date:
How a Health Savings Account Can Give Your Retirement a Dose of Vigor
Consumers with high-deductible health insurance plans can open a health savings account to save money tax-free.
Consumers with high-deductible health insurance plans can open a health savings account to save money tax-free.
NEW YORK (Main Street) -- One way to stash away more savings and avoid paying even more money to Uncle Sam is to open and fund a health savings account or HSA.
Americans with high-deductible health insurance plans can allocate money in HSAs to cover certain medical expenses. Their contributions are not subject to federal income taxes and can be invested as is the case with an IRA. The advantage of HSAs is that any unused funds roll over each year and any remaining money can be used for retirement after the age of 65.
People who buy coverage on the public health insurance exchanges are especially good candidates for this, since most of the purchased plans, including silver and bronze plans under Obamacare, are high-deductible plans. A high deductible is defined as at least $1,300 for an individual and at least $2,600 for a family in 2015, according to the IRS.
While only 8% of Americans have an HSA account, some 50% said they would be somewhat or very likely to use an HSA to lower their taxes, according to a 2014 insuranceQuotes.com report.
Popular expenses that HSAs can be used for include prescription medications, doctor and dentist visits and eyeglasses. HSAs can also pay for continuing coverage through the Consolidated Omnibus Budget Reconciliation Act and long-term care insurance.
"With the advent of Obamacare, more Americans are eligible for a Health Savings Account than ever before," said Laura Adams, insuranceQuotes.com's senior analyst, said. "You fund it ahead of time, which means you will get a discount for any medical procedures you need in the future." Those savings, Adams added, can become substantial over time.
Consumers can buy their HSAs though their employer, but they're also available through the open marketplace. There are a myriad of HSAs out there, but it's important for a consumer to look for ones that charge no or minimal fees for monthly account maintenance and transactions.
"You can choose anything that is on the market," Adams said. "They are totally portable, are owned by you and have no affiliation with your employer."
Search for one with the highest interest rate, Adams recommended. Some accounts are more basic and are more akin to a regular savings account. Others, by contrast, allow you to select from various stocks and mutual funds.
"It always makes sense to open it and fund it," Adams said. "It is there if and when you need it. You can spend the money in retirement for non-medical expenses. A lot of people use them more for investing and try to max them out."
When you buy an HSA-eligible health insurance plan, you may be given the option to open a HSA with one of several different banks, said Carrie McLean, director of customer care at eHealth.com, an online health insurance exchange based in Mountain View, Calif. Or you can opt to open an HSA with your current bank, credit union or an insurance company.
"Generally speaking, the minimal fees you'll face with your HSA can be made up for if you fund your account and use your tax-advantaged savings in it to pay for qualifying medical costs," McLean said. "These costs include things like your annual deductible and co-payments, but not your monthly premiums."
HSAs remain a good option for people who rarely see the doctor, are not regular prescription drug users and can fund their HSAs to the max, McLean said. The maximum dollar amount that can be contributed to a HSA in 2015 is $3,350 for individual coverage or $6,650 for family coverage, which includes employer contributions.
One of the most common misconceptions about HSAs is that they are "use it or lose it" like flexible spending accounts, said Clay Malcolm, chief business development officer of New Direction IRA in Louisville, Colo. Even fewer HSA holders are aware that the money that gets contributed to their account can be invested in alternative assets like real estate, precious metals or even private companies, he said.
"HSAs have the powerful ability to generate money for a lifetime's medical expenses, not just yield a tax savings in the 'here and now,'" said Malcolm. "The net effect is that you paid for that expense with money that isn't taxed, so you just saved the percentage equal to your income tax bracket."
As long as you don't exceed your annual contribution limit in any single year, there's no such thing as too high of an HSA balance, said Kevin Gallegos, vice president of the Phoenix operations for Freedom Financial Network, a company that helps consumers resolve debt issues. "The money in the HSA belongs to you and it's an investment in your future health," he said.
What's more, purchasing prescriptions and other items are relatively easy through an HAS account, said Dean Bennett, president of a residential design and contracting company in Castle Rock, Colo.
"A great benefit is that it's a deductible expense on your taxes," he said. "Plus, you can earn some interest on the money that's in there."