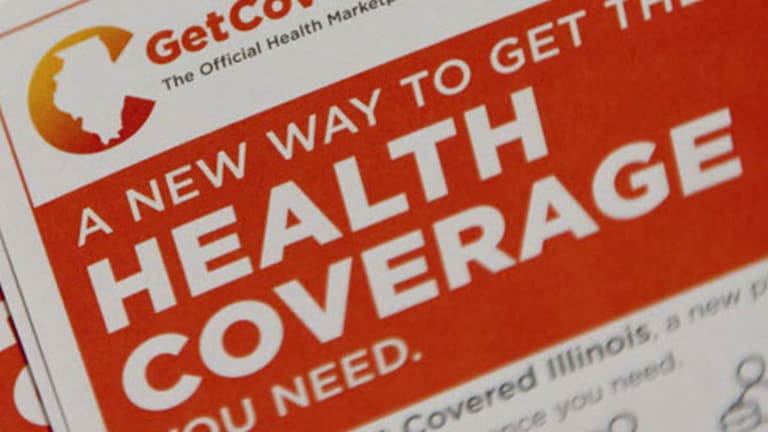 NEW YORK (MainStreet) — Procrastination has a price. For Americans who have gone without "minimum essential health coverage" as defined by Obamacare, fines are imminent. But there is a last-minute escape hatch opening in two weeks: the ACA open enrollment period beginning November 15. And even if you did sign up for coverage this year, you will need to renew your current health plan – or choose a new one – before the end of the year in order to continue your coverage in 2015.
Read More:
Your Company's 'Wellness Program' May Actually Be Illegal
While the Affordable Care Act calls the penalty for not having health insurance coverage a "fee," most people would probably consider it a fine. Especially when you file your 2014 income tax return next year looking forward to a tax refund. If you didn't have coverage in place this year, that's when you'll get bit. The IRS can deduct the "fee" from your tax refund.
And those fees are about to double – or worse. For this year, going without health coverage will cost you 1% of your annual household income that is above the tax filing threshold for your filing status. The maximum penalty is the national average premium for a bronze plan; the IRS says that's almost $2,500 for an individual and over $12,000 for a family with five or more members. Or, the fine may be based on a flat dollar amount of $95 per person for the year ($47.50 per child under 18). The maximum penalty per family using this method is $285.
But remember, the penalty is the higher of these two calculations.
Read More:
10 States Where Health Insurance Monopolies Likely Drive Higher Premiums

In 2015, the cost of going without coverage doubles – or worse -- to 2% of your yearly household income, or $325 per person for the year ($162.50 per child under 18). In 2016 it's 2.5% of income or $695 per person. After that, it's adjusted for inflation.
Even if you're unemployed, you may have to pay the fee for lack of healthcare coverage, depending on your household income. If you simply can't afford health insurance you can apply for an exemption by completing an application available in the health insurance Marketplace (healthcare.gov).
Read More:
Why Gen X Is So Dissatisfied With the Affordable Care Act

The fees are bad enough, but remember you'll pay for your own medical coverage, too. But you can stop the clock on the fines. If you're uninsured for less than three months of the year, you don't have to pay a fee. Otherwise, for every month you're uninsured you'll pay 1/12 of the yearly penalty.
--Hal M. Bundrick is a Certified Financial Planner and contributor to MainStreet. Follow him on Twitter: @HalMBundrick