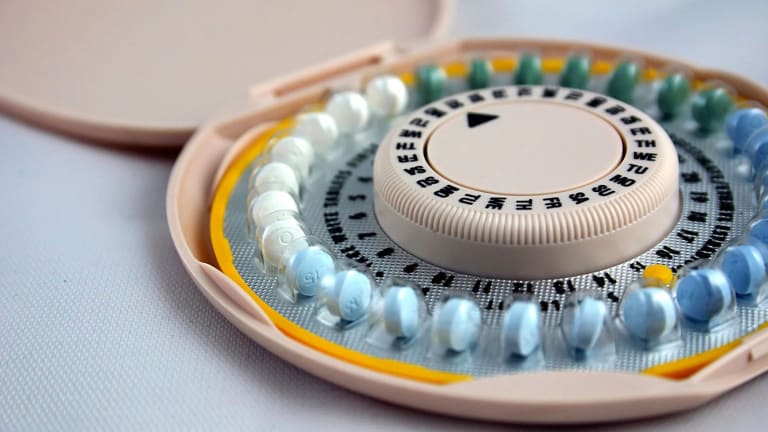 Most Christian Women Support Health Insurance Coverage of Contraception
A new polls finds most Catholic and Protestant women want contraception covered by health insurance--and don't believe employers should be exempt from offering it based on religious reasons
NEW YORK (MainStreet) — Since its passage in 2010, the Affordable Care Act has been the target of its share of controversy, some of which manifested last summer during the U.S. Supreme Court case Burwell v. Hobby Lobby. For that case, the court ruled in favor of Hobby Lobby, allowing the company an exemption from the ACA mandate to offer health insurance coverage of certain kinds of contraception.
The ruling opened up the floodgates of a debate on whether businesses and insurers have the right to refuse coverage of medical contraceptive methods based on religious beliefs.
But religion doesn't always--or even usually--dictate women's views on contraception. In particular, a new study out of the University of Michigan and published last month in the international health journal Contraception finds a woman's religious faith rarely predicts her opinions on policies that impact reproductive health care.
The study, based on a survey of women of various faiths, found that the majority of Protestant and Catholic women polled --  66% and 63%, respectively -- favored insurance coverage of contraceptives. This is a higher rate than even those women who did not identify as religious, of whom only 59% favored contraception coverage.
"The study's results are in line with similar polling on Catholic voters," says Katie Breslin, the domestic associate for Catholics for Choice. "It's clear that Catholics follow their consciences when it comes to reproductive healthcare."
Overall, 56% of the women surveyed supported mandated health coverage of contraceptives and less than a quarter (23%) believed employers should be exempt from the law due to religion.
"The results highlight the complexity and nuance of women's views on reproductive health policy and the interplay of religious affiliation with many other factors to shape those views," says study lead author Elizabeth Patton, M.D., M.Phil, M.Sc, an obstetrician-gynecologist at the University of Michigan Health System and researcher with the VA Center for Clinical Management Research. "This is in contrast to the narrative we frequently see in the public square, where religion is often set up in opposition to reproductive health coverage."
For the study, which was titled "The Women's Health Experiences and Preferences Study," researchers analyzed data from the Women's Health Care Experiences and Preferences survey, which was conducted by the Program on Women's Health Care Effectiveness Research of the Department of Obstetrics and Gynecology at the University of Michigan and included a nationally-representative sample of 1,078 women in the United States between the ages 18 and 55. The study examined associations between religious faith (based on self-reported religious affiliation) and attitudes toward employer-provided insurance coverage of contraception and abortion services.
The survey included women who identified as Baptist (18%), Protestant (17%), Catholic (17%), other Christian faiths such as non-denominational Christian, Mormon, Orthodox Christian and Pentacostal (20%) and as Muslim, Jewish, and Buddhist and Other (7%) . Another 21% of those polled did not identify with any religious affiliation.
When controlling for factors such as income, education, ethnicity and political party, women who attended services most frequently (at least once a week) were less likely to support employer sponsored insurance coverage of contraception and abortion care, but more likely to support the exclusion of religious hospitals and colleges from contraceptive coverage requirements. However, most women disagreed with insurance coverage for abortion, with just 23% supporting abortion coverage in health plans.
In addition to being used as birth control, hormonal contraceptives are often used as first-line medical treatment for women with a variety of disorders related to the menstrual cycle and reproductive system, including painful and irregular periods, endometriosis and Polycystic Ovarian Syndrome, or PCOS--which are often used in place of more radical and invasive treatments, such as hysterectomies.
One of those women is 35-year-old Suzanne Schepis of New York City.
"I need birth control to keep my endometriosis from growing at an accelerated rate and to help me with my pain," says Schepis, who is a mother of two.
Schepis is far from alone.
A study by the Guttmacher Institute
 found that 14% of women on birth control pills--or 1.5 million women--rely on them entirely for non-contraceptive purposes while another 58% rely on them at least in part for reasons other than pregnancy prevention. This means that only 42% use the pill exclusively as contraception.
Though Schepis was raised Catholic and went to Catholic school, she has distanced herself from the Church in recent years.
"The biggest reason I no longer am a practicing Catholic is because of their stance on contraception and women's health," says Schepis. "Religious views and organizations should have no input on what is covered by health care."
Breslin of Catholics for Choice agrees.
"We believe that denying some people access to birth control coverage based on where they live or work is just plain wrong," says Breslin, who notes that 99% of sexually active Catholic women have used a modern contraceptive method at some point in their lives. "The bishops don't speak for the vast majority of Catholics in the United States."
Ultimately, Patton hopes her study will shed some light on women's perspectives regarding the impact of religion on public policy.
"To effectively develop reproductive health policies in the United States, we need to understand all women's--including religious women's--perspectives on reproductive health care," says Patton. "We also need to debunk the idea that religious participation is a marker of opposition to reproductive health care coverage. Bringing in the full spectrum of women's voices helps us to do that."
Written by Laura Kiesel for Main Street