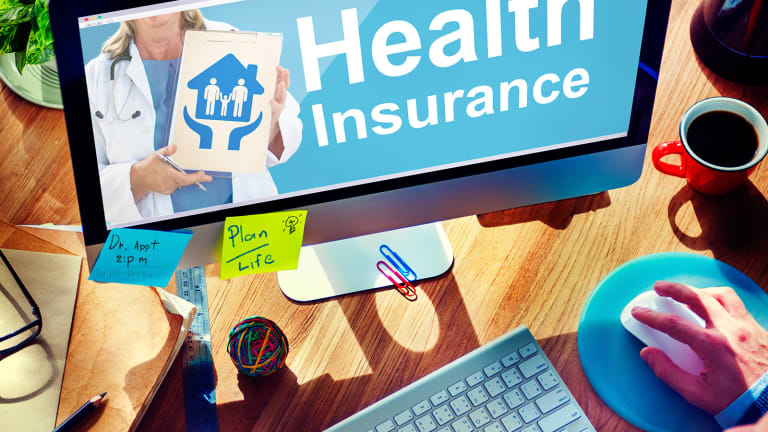 HMO Plans Are Good Options for Healthy Millennials and Gen X-ers
HMO health insurance plans are making a comeback under the Affordable Care Act.
HMO health insurance plans are making a comeback under the Affordable Care Act.
HMO health insurance plans are often good options for healthy Millennials and Gen X-ers who have no preference on which doctor they see for checkups and illnesses. For that reason, these health maintenance organization plans are making a comeback under the Affordable Care Act.
Younger consumers do not have any reason to steer clear of HMO plans and should instead find them appealing, because their premiums are less expensive, said Nate Purpura, vice president of consumer affairs at eHealth.com, an online health insurance exchange based in Mountain View, Calif.
"Since your care is going to be coordinated by a primary care physician, it takes some of the burden off of you when you need to see a specialist or find a network medical provider," he said.
Consumers who want to be more involved in their health care options might opt for preferred provider organization (PPO) plans since they have access to a broader network of physicians and do not have to coordinate treatment through a single point of contact.
In the age of Obamacare, HMOs have shed some of their stigma and risen in popularity again as employers are increasingly shifting a larger percentage of health insurance costs to their workers.
During the last open enrollment period, HMOs accounted for 39% of all health insurance plans selected by consumers, according to a March 2015 eHealth study. This made HMOs the second most popular choice behind PPO plans, which accounted for 42% of all plans selected by shoppers.
In the months before the 2014 provisions of the Affordable Care Act took effect, HMO plans accounted for only 9% of all plans selected by eHealth shoppers.
Obtaining referrals through email or utilizing telemedicine have lessened the pain of using HMO plans.
"It's not as hard to get referrals like it used to be," said Jack Hooper, CEO of Take Command Health, an online health insurance exchange based in Dallas. "Older generations have scary stories about HMOs, and they are much more set on wanting to see doctor so-and-so that they've been seeing for 30 years. For emergencies, you can go anywhere."
If you just moved to a new city or do not have any preference on which doctor examines you, then choosing a HMO is not a bad choice and you "might as well meet specialists in network," he said.

HMOs and Costs
HMOs are attractive options for consumers who are seeking to pay less money each month in premiums, since they are less expensive compared to PPO plans. The catch is examining the amount of the deductibles that come with these plans, because they tend to be higher. Consumers need to plan ahead and budget for spending more money out-of-pocket whenever they receive treatment for illnesses and accidents.
"Younger people who are healthy and rarely see the doctor may find plans with lower premiums and higher deductibles a good option – so long as they can afford the full deductible in case of an emergency," said Purpura.
HMOs and Amount of Coverage
The coverage provided by HMO plans is generally comparable to the other plans since the ACA mandated that all major medical health insurance plans provide the same coverage for the "ten essential health benefits." The federal law also mandated that all plans provide coverage for certain preventive care services without incurring an out-of-pocket cost, said Purpura.
The restrictions place by HMO plans are minimal and are mostly limited to which doctors you can obtain treatment from and how your care is coordinated.
These plans require consumers to choose a primary care physician, who becomes your primary point of contact for all health concerns. The primary care doctor will refer consumers to specialists and order lab tests from other medical care providers within the HMO network.
PPO plans do not have these limitations and allow patients to see in-network specialists and other medical service providers without the need for a referral from your primary doctor.
Some PPOs have "select" or "narrow" networks and are "priced competitively, but may not include your preferred doctors or hospitals, said Lauren Fifield, head of benefits at Gusto, a San Francisco-based payroll and health and benefits software provider. In general, PPOs usually have higher overall out-of-pocket costs than HMOs.
"If you want flexibility to see specialists, you may want a PPO plan to bypass the gatekeeper model of HMO coverage," she said.
The coverage provided for prescription drugs typically is similar between HMO and PPO plans. All health insurance plans have their own "formulary" of drugs that are covered. If you must take prescription drugs on a regular basis, check first that those drugs are covered by the insurance plan at a level that you can afford monthly, said Purpura.
Since lab work might be more expensive under a HMO plan, consumers could choose to use a retail clinic such as CVS or Walgreens or an outpatient lab which usually has fixed costs, said Jack Hooper.

"You could also negotiate a cash price with your doctor," he said. "I've had some clients do this really successfully. An HMO won't pay anything for an out of network visit unless it's an emergency."
Gen X-ers and Millennials who only see their doctors for preventative care and occasional visits might elect to pay for more basic plans with higher deductibles and lower premiums such as bronze or some silver plans, said Fifield. Gold and platinum plans are sought after by people who take prescription medications that are not generic, have a chronic condition or anticipate any major upcoming health events such as knee surgery.
"Your premiums each month will cost more, but you can optimize for things like a lower deductible before the insurance company starts covering the cost of care for services and prescriptions, less coinsurance and reduced co-pays for doctor and ER visits," she said.