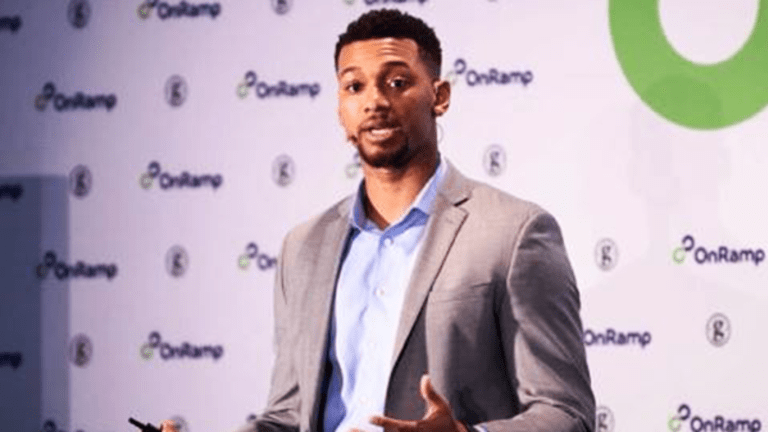 Health Care Startups Help Patients and Give Consumers an Edge
A growing number of healthcare startups are giving patients more control over their medical records and helping them to close the loophole on egregious billing and lackluster follow-up care.
A growing number of health care startups are giving patients more control over their medical records and helping them to close the loophole on egregious billing and lackluster follow-up care.
The health care industry has traditionally been passive and slower to adopt technology than other sectors that have gravitated toward these advances. Several innovative startups are disrupting the industry and giving consumers more access and ability in maintaining their health after a hospital stay, tracking medical records for youth sports groups or fighting back against massive medical bills.
For decades, youth sports organizations have documented the injuries of their players casually with coaches scribbling their ailments into notebooks and parents following suit with an occasional email giving medical clearance to play again. Without a formal protocol to follow, the record-keeping of these groups have fallen woefully behind and have left the teams to rely on sloppy handwriting and faint memories of which athlete suffered a minor injury of a sprained ankle or more critical ones involving concussions or broken bones.
Player's Health, a Minneapolis-based startup, is breaking that mold so that maintaining the medical records of youth athletes is no longer an afterthought as more football, soccer and hockey players are injured. As 60 million U.S. male and female athletes ranging from the ages of six to 18 head to practice and games after school and on weekends, the odds of even a minor injury intensifies and the company's app streamlines the process.
"Right now over 90% of youth sports organizations do not document the injuries of their athletes, or are only using paper notes they put in a binder or send a few emails," said Tyrre Burks, who founded the company in 2015. "Each team has one to two players who receive concussions each season and are not always getting the proper clearance before returning to play."
The company's software allows both coaches and parents to upload medical documents to report injuries as well as clearances from doctors allowing students to return to the field or court.
"The parents love it, because they are in control and the only way their child is going back on the field is if they say so," he said. "In the past, coaches made long-term health decisions even though they are not doctors and they would let someone back on the field even with a sprained ankle or hamstring injury."
Launched in July 2016, Player's Health has raised $1.5 million in seed capital led by Vue Ventures, a Chicago-based venture capital fund, and is expanding rapidly as 75,000 U.S. parents have signed up to track 60,000 athletes. By next June, the company will have 121 high schools, 41 universities and 27 youth sports clubs utilizing the startup's HIPAA-compliant app to track their athletes.
The emphasis on documenting injuries and determining when athletes can play again is gaining traction as youth sports groups face greater legal and compliance scrutiny. California lawmakers expanded their previous return to play law to include youth sports organizations, including a wide range of sports such as swimming, volleyball and lacrosse. The law, which went into effect on January 1, requires that players suspected of sustaining a concussion or head injury be "immediately removed" and prohibited from returning until a medical professional gives a written clearance, in addition to reporting the injury to parents. This mirrors the protocol that high schools and colleges follow.
"We are now in the Wild West when it comes to the athletes - they can hurt all the time and be pushed back into the game as fast as possible," said Burks. "For the first time, we have a process they have to follow and everyone has a role and responsibilities to follow. We train organizations to handle every incident the same way."
Not only will this new growing protocol help decrease the "win at all costs" mentality held by both parents and coaches, youth sports groups who are paying closer attention to compliance and risk management could spend less money on insurance since the amount of risk is lowered. Player's Health has partnered with several insurance companies who will offer a 15% discount in premiums for organizations who meet 75% of their compliance requirements.
"The insurance premiums being charged to these groups are based on how they mitigate risk," he said. "They need to carry liability insurance for accidents and it also covers background checks on coaches and training on concussions and sexual abuse."
Following Up on Surgeries
The number of patients returning to the hospital because of inadequate follow-up care remains extremely high since medical jargon is complicated and communication from medical professionals can be scant.
Too many patients are not prepared for coping with follow-up doctor's appointments after a major surgery, finding the experience overwhelming, said Kim Bond Evans, CEO and founder of Seremedi, a Houston-based patient health care tech company which connects patients and their families with medical providers during the prep and recovery period.
"It allows us to be responsive and effective," she said. "Now we can receive data how and when we want it. The tools have just arrived."
After personally experiencing the lapses when she was taking care of her mother after a routine back surgery, Bond Evans founded the company in 2014 to empower both patients and their friends and family as they recover after being discharged from the hospital. Seremedi has raised $2.5 million and employs 11 people.
Seremedi's software closes the gap and eliminates this blind spot, giving caregivers more timely information, helping them avoid confusion or ambiguity and winding up in the hospital again. Patients undergoing major illnesses often obtain their surgery out of state where the surgeons are located. Once they return home, continuing the proper course of treatment is crucial so they can avoid returning to a local hospital for ailments which can be easily alleviated or prevented.
"I realized this was a problem after my mother passed away and our platform makes it transparent," she said. "I felt like there was something I could do about it by removing the obstacles. I hope this helps people live longer."
Advances in software is enabling consumers to leverage technology and obtain more data. Digitization results in disruption and in some instances, extinction, Bond Evans said.
"Health care will be no different and preliminary data indicates innovative digital solutions have arrived that can change patient outcomes," she said. "Patients are open to embracing  tools that help them be healthier and live longer. Now health care providers have to catch up and deliver on the promise of digital health or run the risk of being disrupted or worse extinct."
Patients Can Fight Incorrect Medical Bills
The likelihood that your latest medical bill is riddled with errors is extremely high since there are currently over 90 ways to code a simple procedure such as a cardiac angioplasty.
The lack of transparency in medical bills is the norm as hospitals and doctor's officers frequently "upcode" various procedures as a method to extract more money from the insurers, said Victor Echevarria, CEO and founder of Remedy Labs, a San Francisco-based medical bill negotiator.
Lab, doctors and emergency room bills filled with a jumble of codes and or merely the balance due without any itemization of the charges is not unusual, leaving patients perplexed and frustrated as they recover from operations and illnesses.
"What we get in the mail today is the equivalent of going to a restaurant and getting a check that doesn't show you what you ordered," he said.
Large medical bills are crippling many consumers and over 27 million households are faced with medical debt with over 600,000 of them being driven into bankruptcy, said Echevarria.
"A recent study by the Fed indicates that 22% of American households get hit with large and unexpected medical bills every year," he said. "Almost half of them carry that debt for years afterwards. Research from Harvard and NerdWallet both suggests that over 50% of all bankruptcies were driven by medical debt."
Since insurance companies and doctor's offices are not consumer friendly and have no impetus in helping patients understand their bills, consumers need to serve as their own advocates since errors are too common and occur even with routine check-ups and procedures. Hospital bills are wrong 60% of the time, said Echevarria.
Asking their doctors and hospitals for itemized bills is the most important step, said Echevarria whose company uses artificial intelligence to sort through the large amounts of data filled with overcharges and errors for patients and only charges 20% of any savings that is found or a maximum fee of $99 per bill. 
An extremely complicated medical coding system along with outsourced billing has created an environment where mistakes are prevalent and it is "hard for doctors to navigate even with the aid of recent technological advances in electronic health records, so coding mistakes pop up everywhere," he said. 
"As patients we have very little visibility into what happens behind the scenes," said Echevarria. "Without the accountability that comes with transparency, there's less incentive for insurance companies, doctors and healthcare IT companies to proactively address this problem."