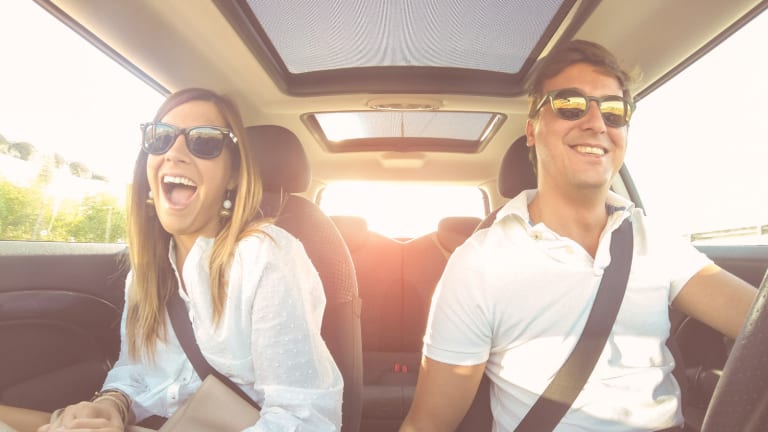 The millennial generation (18 to 34 years old) isn't really known as a "roll the dice" demographic. They invest more in their 401k's, are determined to pay down student loan debt, and are generally prudent about overspending on credit cards than other age demographics.
That prudence doesn't carry over to a critical personal financial responsibility -- the need to have life insurance for millennial heads of households.
According to data from Bestow, an online life insurance platform, 75% of millennial parents don't have life insurance. Reasons vary, but in a nutshell, young American adult households are indifferent to the idea of having life insurance, despite the fact that even a mid-30's U.S. adult can experience an early demise.
Then again, maybe millennials who eschew life insurance know the odds are highly in their favor. According to the U.S. Social Security Administration, only 1.5% of 30-year-old men, and just 0.9% of 30-year-old women will die before their fortieth birthday.
Still, some younger Americans do, unfortunately, pass before their time. Whether younger U.S. adults know that, their reasons for avoiding life insurance reinforce that "indifference" to a financial tool that can save their family from financial ruin in the event of a calamity. Make no mistake, those reasons are many:
No patience for the process -- Unfortunately, many young Americans are going without life insurance for a variety of different reasons, says Jason Veirs, president of Insurance Experts Solutions, Inc., in El Cajon, Cal. "Many think that they will be asked a bunch of intrusive health questions and that it will be a long, drawn-out process, which isn't necessarily the case," he says. "Many millennials also don't want to be bugged by their pushy neighborhood life insurance agent, so they avoid speaking with one entirely."
They have a false sense of security -- In addition, studies show that millennials overestimate the cost of term life insurance by three or four times. Also, many young adults think of it as unnecessary, due to the fact that they don't like to even think about their eventual mortality, Veirs adds. "With the advent of many of the free fundraising websites such as GoFundMe.com, or YouCaring.com, many millennials think there will always be a safety net in the event of a premature passing, which isn't necessarily the case," he says.
They prioritize student loan debt -- One reason why life insurance is not a priority for younger Americans is that the millennial generation has more student loan debt than any generation in history, notes Matt Dubin, founder of Matt Dubin Consulting, a firm that aids companies in managing millennial employees. "This, coupled with the increased cost of living especially in urban areas, means that millennials are more focused on paying off more short-term expenses that can't be avoided than the expense of life insurance," Dubin says.
They're saving for a home instead --Just like any type of insurance, life insurance is a gamble, and millennials aren't into games of chance. "We millennials have more important things to focus on than life insurance, at our young age," says Jordan Russell, digital marketing analyst at Loan Away, in Toronto, Canada. "The housing marketing in Toronto is the number one reason why I cannot afford to buy life insurance. Once I have a 20% down payment, I can focus on life insurance and other basic needs."
They don't comprehend the value of life insurance (at least not yet) -- There's a saying in the financial industry that insurance is sold, not bought, notes Michael Dinich, a financial planner at Your Money Matters in Sayre, Pa. "The financial services industry has underserved the millennial market, and responded to millennials with "robot" advisers and do-it-yourself platforms," Dinich explains. But these platforms can't navigate the complexities of life insurance or even articulate the need for a policy, he notes. "Thus, since the millennial market has been underserved by the financial industry, not only do younger Americans on average undervalue insurance, the major millennial influencers also undervalue life insurance." These influencers are surprised to learn that today's insurance products can be used to help pay down debt, build money competitively without market risks, or even generate tax-advantaged income in retirement, Dinich notes.
That all said, as Millennials start to grow their families and the period of self-focus that often marks one's twenties comes to a close, a reckoning is on the way, financial experts say.
"We will probably see more and more millennials understand the importance of life insurance
and start spending their money in ways that protect and benefits their families," says Dubin.
As it stands right now, though, that day is a long way off -- and that's just fine with millennials. 
More of What's Trending on TheStreet: