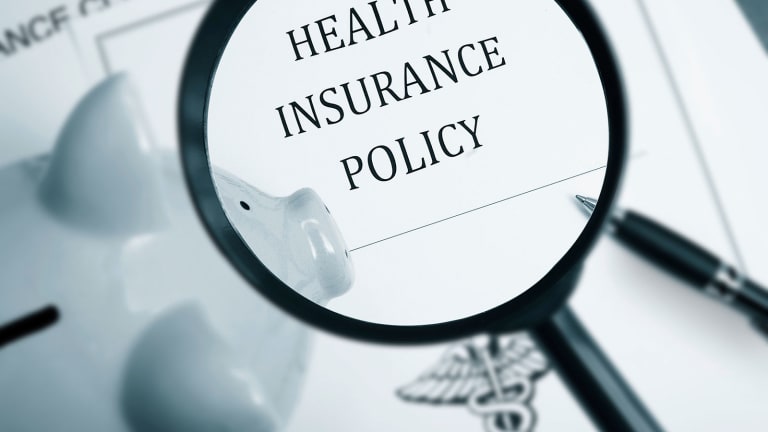 Consumers Should Check If They Qualify for Health Care Special Enrollment
Consumers who missed the deadline for open enrollment might have other recourses such as qualifying for special enrollment or purchasing limited health insurance coverage.
Consumers who missed the deadline for health care open enrollment might still have other recourses such as qualifying for special enrollment or purchasing limited health insurance coverage.
In most cases, consumers cannot buy a health insurance plan until open enrollment begins again on November 1. Under the Affordable Care Act, consumers have the right to obtain insurance in between open enrollment periods if they underwent a major life change known as a "qualifying life event."
The more popular qualifying life events include losing coverage from your employer, getting divorced or moving to a new insurance region. Here are the qualifying life events and the paperwork you need to submit:
1. Lost Coverage Under An Employer Plan
Insurance companies have varying rules on what they need to determine your eligibility and some of the companies will ask you to submit a letter from your former employer confirming the loss of coverage, as well as the date and the reason it occurred, said Nate Purpura, vice president of consumer affairs at eHealth, an online health insurance exchange based in Mountain View, Calif. The letter should also include the names of the dependents affected.
"Some insurers will accept a letter showing eligibility for COBRA if it provides the same details listed above," he said.
2. Used Up Cobra Coverage
When your COBRA coverage expires, some companies ask you to submit a copy of the letter stating that your COBRA coverage has ended.
3. Moving To New Insurance Coverage Area
Copies of utility bills from both your former and the new residence might be required. The bills should be dated within 60 days of the date of your move. Mobile phone bills and bank statements are typically insufficient, he said.
"It can be difficult to obtain the paperwork you may need from former employers or utility companies proving that you have experienced a qualifying life event," Purpura said. "Work to obtain these things as quickly as possible after your qualifying life event."
4. Marriage or Divorce
The beginning or end of your nuptials meets the requirements of special enrollment. Save a copy of the marriage license or a court-stamped copy of the divorce decree if the insurer requires the document.

5. Income Declines to Subsidy Level
If you lose a large chunk of your income, expect to provide documentation of your eligibility for subsidies. This can be obtained through the government health insurance exchange serving your state.
6. Children and Dependents
Either having a child or adopting one is a qualifying event. Retain the birth certificate and/or adoption papers with a court seal. If a child comes to live with you, a court order of the divorce or custody settlement or even school admissions documentation or transcripts could be sufficient documentation.
Once you can prove you are eligible, you have up to 60 days to purchase a plan. If you miss that window, you will likely have to wait for open enrollment to begin again.
Life Events Which Don't Qualify
Other situations do not qualify for special enrollment and consumers often find the terms confusing, because they are major life events. This includes losing your health insurance coverage, because you did not make your monthly payments. Major life events such as a pregnancy are not considered to be a qualifying life event although the birth of a child is.
Consumers who lacked coverage at their previous address cannot qualify by simply moving to a new coverage area. Canceling coverage under your old plan or COBRA because it is too expensive or losing coverage when a short-term health insurance plan expires also does not make you eligible.
After submitting your paperwork, it can take several weeks to confirm whether you are eligible, depending on the time of the year.
"Your coverage will generally not take effect immediately after the approval, but may require two to six weeks from the date your application is approved," Purpura said.
Missing the deadline for open enrollment because you procrastinated means "you're out of luck," said Jack Hooper, CEO of Take Command Health, an online health insurance exchange based in Dallas.
While the federal marketplace has been pretty flexible granting special enrollments in the past, now the authorities have "promised to be stricter this year" to prevent consumers from signing up for health care coverage only when they become ill, he said.
"Insurance companies have been complaining that without clear rules and enforcement for special enrollment, they'll have to raise premiums significantly or pull out of the marketplace," Hooper said. "Insurance companies and regulators work to avoid the 'death spiral' by making sure a balance of healthy people and sick people are paying for insurance."
Consumers with legitimate reasons should not have a difficult time proving their reason to the insurer.
"While the marketplace has not said how it will validate special enrollment, insurance companies have done it for years such as examining a bill from your new address," he said.
Since the enforcement for special enrollment enforcement has been lax, many companies are making the process difficult even if you meet the special enrollment criteria, Hooper said.

In Texas, the majority of insurance companies have slashed commissions to brokers to 0%, leaving brokers no incentive to advertise or sell their products," he said.
"Some companies like Humana, UnitedHealthcare and Blue Cross Blue Shield have removed some of their plans from their website," Hooper said. "The only way you can get it is to call and fill out a paper application, which is kind of backwards in 2016."
Consumers who do not qualify for special enrollment should consider obtaining short-term plans in case of an emergency, because medical bills can set a person back thousands of dollars.
Short-term health insurance is the most basic coverage and is only meant to protect you against major medical debt in case of emergencies. This coverage does not cover preventative care or pre-existing conditions, which means it does not meet the requirements for "minimum essential coverage," which is required under the ACA. You are still liable for the tax penalty because you did not have coverage for more than three months.